572 new Covid-19 cases in Bengal
Number of active patients stand at 5,451, while the total cases touch 17,283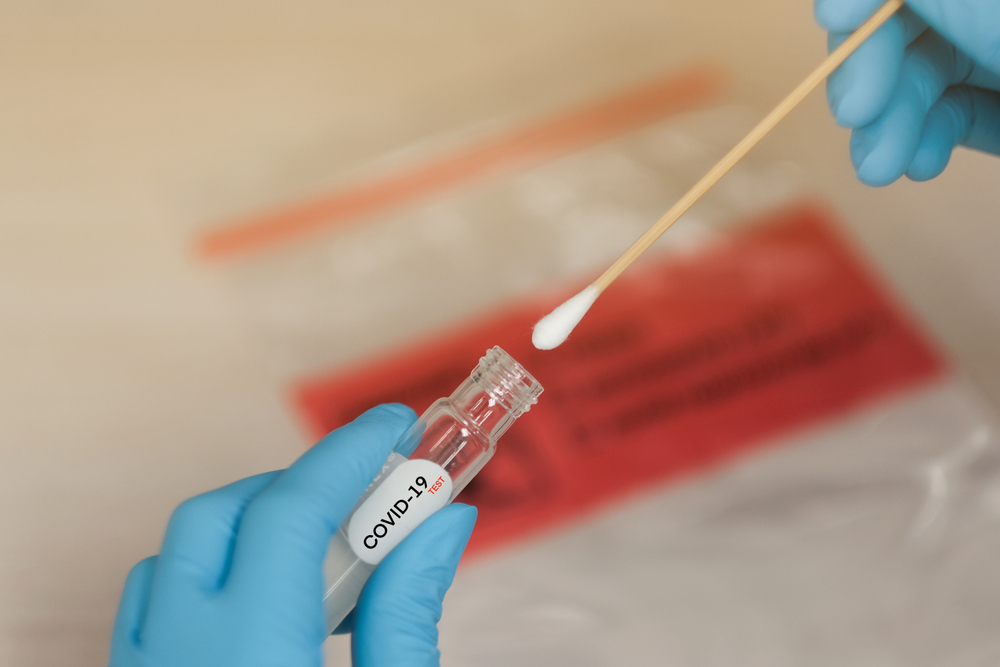 The state logged 1,635 new coronavirus cases in the past three days, which undid some of the progress made after June 13.
(Shutterstock)
---
Calcutta
|
Published 29.06.20, 03:37 AM
|
---
Bengal set a new record in intra-day Covid-19 cases with 572 people being infected in 24 hours till 9am on Sunday.
The figure surpassed the previous highest count of 542 reported on Friday. The state logged 1,635 new coronavirus cases in the past three days, which undid some of the progress made after June 13.
But the recovery rate stayed at 64.76 per cent, still much higher than the national rate of 58.64. Total number of active patients stood at 5,451, while the total cases crossed the 17,000 mark to touch 17,283.
In the past two weeks, Bengal saw 6,196 new cases, but there were 6,133 recoveries also.
"In these two weeks, despite the slight setback of the past three days, there were 55 per cent of total recoveries. The recovery rate has risen by roughly 20 per cent in the same period," said a Bengal minister.
The state's Covid-19 death toll rose by 10 to touch 639 on Sunday. Of the 639 deaths, Calcutta alone accounted for 366.
The state government reported 480 deaths — 75.12 per cent of the toll — as those with comorbidity "present".
Of the 572 new cases, over 98 per cent were reported from districts which experienced a high volume of returns of migrant workers and others stranded elsewhere in the country during the initial stages of the lockdown. Calcutta alone reported 171 cases.
With 404 people getting cured of the infection in 24 hours, the total recoveries went past the 11,000 mark to touch 11,193.
"Of the 17,283 total Covid-19 cases, 11,193 have already recovered. That is a major positive," said the minister.
A month ago, the state had 1,775 total recoveries and a recovery rate of 36.87.
Owing to the considerable rise in new cases, the positive confirmation rate — the percentage of people found infected among those tested — deteriorated from 2.6 to 3.69 per cent in a month.
While Bengal's overall mortality rate stood at 3.69 per cent, that of Calcutta was 6.56.
The national rate now is 3.01 per cent.
Over 5.64 lakh people have successfully completed quarantine and they include around 2.38 lakh Shramik Special returnees. Barely 1.08 lakh people remain in quarantine now and are expected to complete the process in another week.
The state reported 10,563 tests in 24 hours, taking the total test count to 4,68,906, with 5,210 tests per million. A month ago, there had been a total of 1.85 lakh tests, with 2,056 tests per million.
Of 10,474 Covid-19 beds at 78 dedicated hospitals in Bengal, 22.05 per cent are occupied.
Besides, 6.58 per cent of 6,908 beds at 106 safe homes were also occupied as of Sunday.