Congress declares 11 candidates in Bengal
Rahul-Yechury talks fail to break the ice
---
Calcutta/New Delhi
|
Published 18.03.19, 08:05 PM
|
---
Congress president Rahul Gandhi is understood to have spoken to CPM general secretary Sitaram Yechury on Monday evening to iron out differences between the two parties over sharing of Lok Sabha seats in Bengal, but the talks were unsuccessful as the AICC endorsed the state unit's plan to contest alone.
On Monday night, the state Congress published the names of 11 candidates in the state.
But some sources in the Congress said the last word on the seat sharing was yet to be heard.
The 11 candidates were declared for the seats which would go to polls in the first four phases.
Earlier, the AICC's election panel had approved the Congress state unit's list of candidates.
The Left Front was also preparing to announce names of candidates for 17 seats in Bengal.
But the announcement was deferred because of the Rahul- Yechury talks.
"But at the end, it appears Rahul Gandhi has approved the Bengal Congress's decision to go it alone after the Left's betrayal. The 11 candidates could be announced late on Monday night or on Tuesday," said a Congress source in New Delhi before the 11 candidates were declared.
The 11 nominees are Piya Roy Chowdhury (Cooch Behar), Mohanlal Basumata (Alipurduar), Mani Kumar Darnal (Jalpaiguri), Sankar Malakar (Darjeeling), Deepa Das Munshi (Raiganj), Abdus Sadeq Sarkar (Balurghat), Isa Khan Chowdhury (Malda North), Abu Hasem Khan Chowdhury (Malda South), Abhijit Mukherjee (Jangipur), Abu Hena (Murshidabad) and Adhir Chowdhury (Behrampore).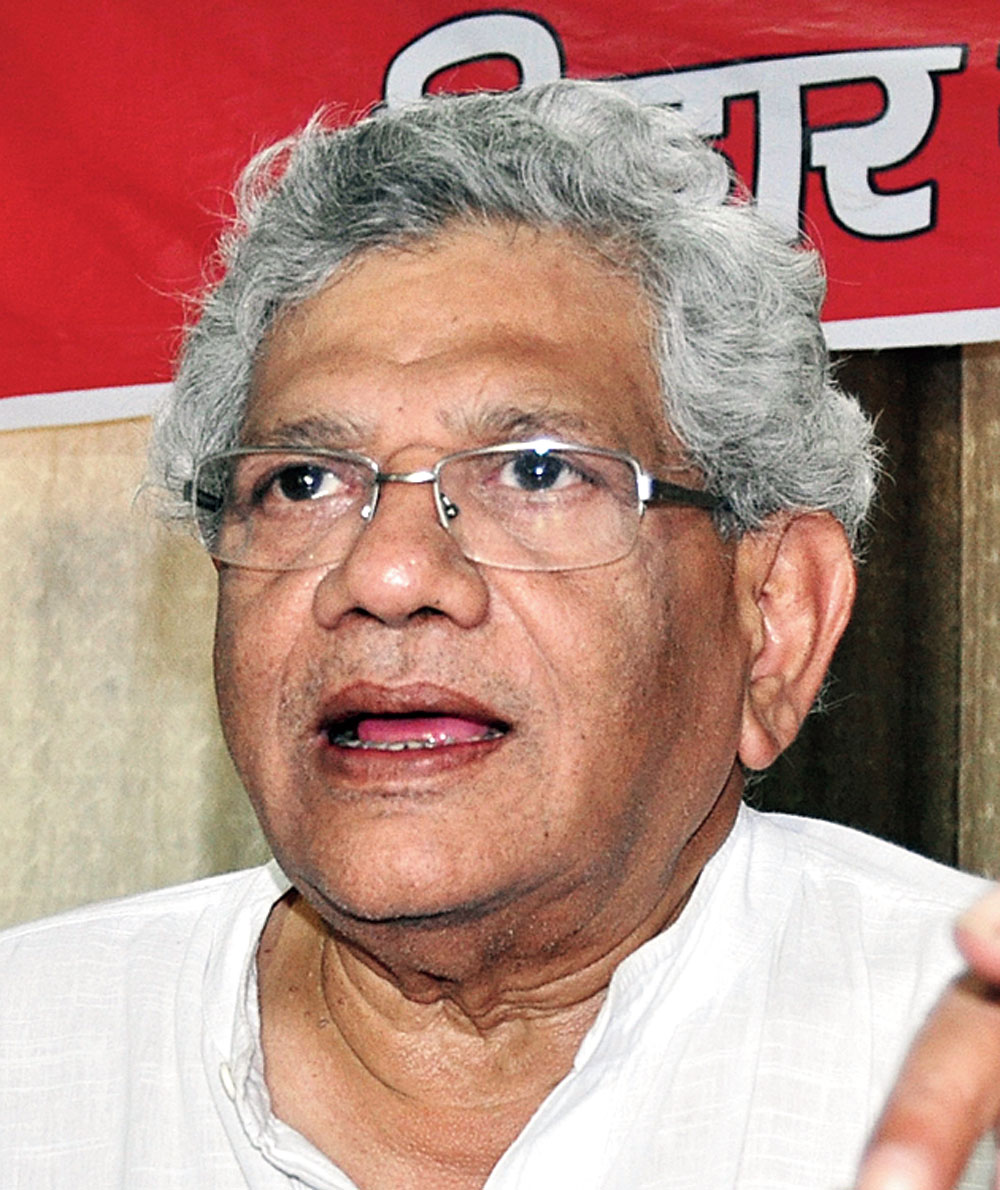 "If the impasse remains even after the intervention of Rahul, the names will be announced," a state Congress leader had said earlier in the day.
"The difficulty with which candidates had to be found for Cooch Behar, Alipurduar, Jalpaiguri and Balurghat — four out of just 11 — indicates the condition of the Congress in the state. Abandoning the seat-sharing will make no sense at all," he added.
The Left Front was all set to announce the 17 candidates when the news of the Rahul- Yechury talks reached from New Delhi.
"There were efforts even on Monday evening between the top two leaders to work past the Congress state unit's ego-driven resistance to the understanding," said a CPM leader.
The Left Front had already declared candidates for 25 constituencies.
Congress sources said Rahul was largely unwilling to accept the state unit's insistence on contesting alone.
But Congress state chief Somen Mitra told this newspaper that the Left was "solely responsible" for "collapse" of the understanding.
"They not only announced candidates (for 25 seats) unilaterally but also showed no sense of accommodation. It was clear they did not want the understanding," said Mitra.
Sources close to him said the Congress would contest all 42 seats in Bengal and Rahul concurred with the state unit's assessment that the Left was "not interested" in the understanding.