Centre, Bengal govt rush to offer Pous Mela help
Both sides have 'called up' VC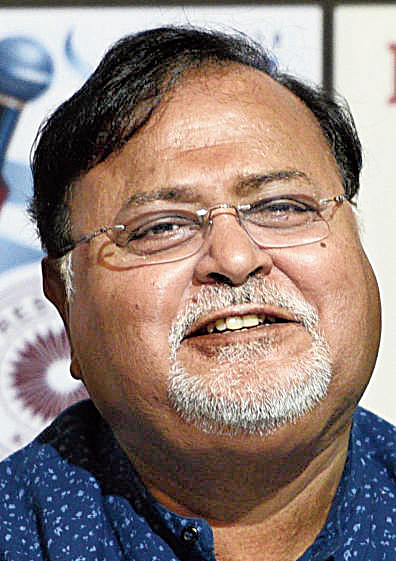 ---
---
Both the Bengal government and the Centre are said to have contacted the Visva-Bharati vice-chancellor on Thursday to enquire about the university's decision to dissociate itself from Pous Mela and offered help in organising the annual event.
A senior Visva-Bharati official said state education minister Partha Chatterjee had called up VC Bidyut Chakrabarty.
"Chatterjee asked about the university's decision (not to organise Pous Mela). He offered help in organising the fair and told the VC that a team led by him would visit Santiniketan soon to discuss issues relating to organising Pous Mela," the official said.
Chatterjee could not be contacted for comment on his purported offer.
Visva-Bharati officials said the VC had also received "calls from Delhi" expressing interest in helping out with Pous Mela.
"Senior central government officials spoke to the VC about the reasons behind the decision against organising Pous Mela anymore and assured him that the Centre was willing to assist Visva-Bharati," a varsity official said.
"Visva-Bharati is a central university and its chancellor is the Prime Minister. It seems the Centre does not want any intervention from the state government," the official added.
A senior Trinamul leader in Birbhum said chief minister Mamata Banerjee was an admirer of Rabindranath Tagore and she loved Santiniketan.
"She will not allow the fair to be discontinued because of lack of infrastructure."
Bengal BJP president Dilip Ghosh told The Telegraph on Friday: "It is a central university and we will not allow the state government to poke its nose into the event. We will talk to Delhi soon and also speak to Visva-Bharati about their decision. If it needs any help, the central government is there to help."
Anil Konar, honorary secretary of the Santiniketan Trust that organises Pous Mela, said: "If proposals come from both governments, we will take a decision after a discussion with the Visva-Bharati authorities."
Holidays
Visva-Bharati's academic council has discussed the possibility of changing the weekly holidays to Saturday and Sunday from Wednesday and Thursday. Sources said most members of the council had agreed to change the weekly offs at a meeting on Friday evening.