Career counselling camp shows kids the right path
Entrepreneurs, artistes and coaches share tips on available options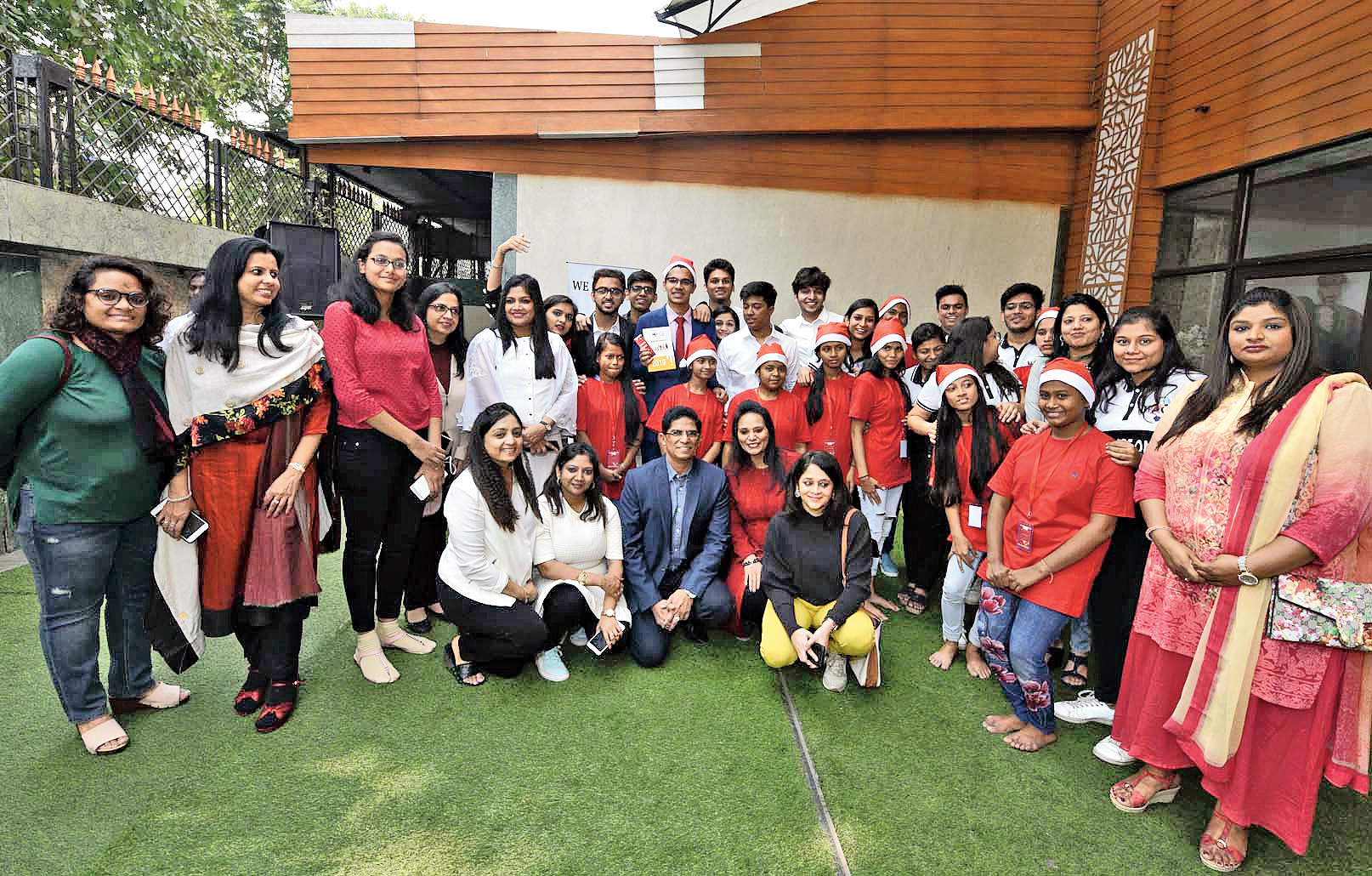 ---
Calcutta
|
Published 24.12.18, 08:06 PM
|
---
She dreams of being an air hostess and flying around the world

He wants to join the police force but is clueless about the criteria

She wants to be a psychologist but has no one to guide her

The dreams of 100 children from various NGOs got wings at a career counselling event this Christmas season.
Select underprivileged students from classes VII to XI got a chance to listen to entrepreneurs, artistes and leaders from various fields, interact with career coaches and learn about vocational training courses available at The Pathway.
"Ten NGOs sent some of their best students for counselling," said Kanishk Saraogi, a BCom third-year student of St Xavier's College (Autonomous) and a core member of We Are One, a volunteer group that organised the event along with Yeh Mera India.
The volunteers at We Are One are mostly college students, who will turn buddies for the 100 kids and keep tabs on their academic progress.
"We have spread the word through the social media. We are inviting student volunteers to register as mentors. We will match a kid and his mentor according to their where they live," Kanishk said.
"Most of these children want to change their lives and become economically independent. They are, however, clueless about how to chase their dreams. We will help them choose a career according to their aptitude and keep them posted on the opportunities available," career coach Rachna Mimani, one of the counsellors at the event, said.
The children were shown audio and video clips on various career options, coached on opportunities in science and commerce streams and given training in yoga and dance therapy.
"I live in a shelter run by Loreto Rainbow Homes. I have an aunt and I want to give her a good life in future. I want to know how I can get a good teaching job in a school," said Laboni Naskar of Diamond Harbour in between sessions.
Afreen Khatoon of Park Circus wants to change society. "I want to be a psychologist. I want to help people in trauma and in the throes of addiction, especially in my neighbourhood. But I have few people to advise me on what to do after school," said the first-generation learner from EkTara whose father is a driver.
The students had to fill in a questionnaire where they were asked about their dreams and areas of interest. "The information will come in handy during the career counselling," Kanishk said.
"Not all kids have to be good in academics. We will also help them enrol for vocational courses," said Megha Podder of Yeh Mera India.
Jayanti Mondal, a resident of Salt Lake Gate No. I, loves to decorate her house. "I think I should study home science in college, but I am not sure. I don't want to waste three years studying the wrong subject. This career counselling has come just in time," said the mason's daughter.
The kids also got a diary to jot down their academic dilemmas which the mentors will try to resolve.
Children came from CINI, Vivekananda Vidya Mandir, Big Little Leap and other NGOs.