Cancer risk in air pollution
Increase in the percentage of non-smokers among lung cancer patients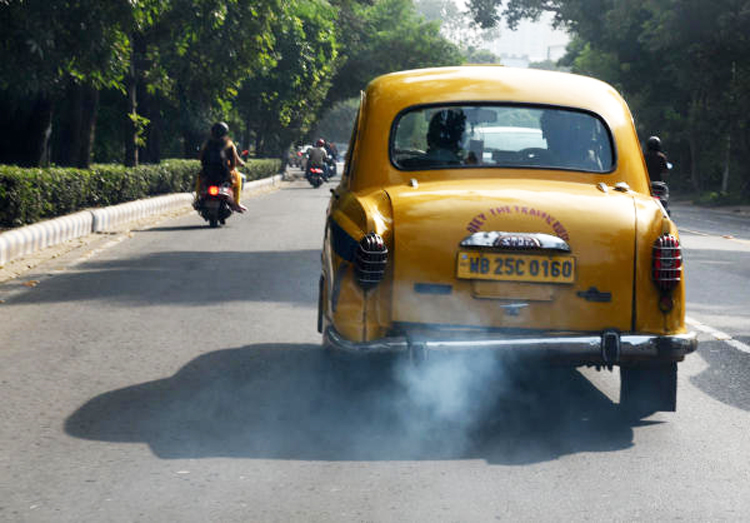 The poor air quality is responsible for people suffering from congested or running noses, infections of the larynx or a sore throat
(The Telegraph file picture)
---
Calcutta
|
Published 02.12.19, 08:36 PM
|
---
 The worsening air quality has increased the percentage of non-smokers among lung cancer patients, a city oncologist said on Monday.
PM2.5, ultra-fine particulates less than 2.5 microns in size, can get into the lungs and deposit on the epithelium of the alveolus, Suman Mallik, the clinical director of Narayana Superspeciality Hospital in Howrah, said.
An alveoli is any of the tiny air sacs of the lungs that conduct gaseous exchange and the epithelium is like a membrane on its walls.
"The particles collecting on epithelium impact the natural process of generation, decay and regeneration of the epithelium. So, the rate of generation of epithelium increases. Tumours can form as a result of proliferation of the epithelium, which can subsequently develop into cancer," Mallik said.
The oxides of nitrogen, sulphur and carbon monoxide add to the increased rate of proliferation of the epithelium, he said. Cancerous cells growing in the lungs can spread to other parts of the body.
The poor air quality is responsible for people suffering from congested or running noses, laryngitis or pharyngitis, critical care specialist Ajoy Sarkar of Peerless hospital said.
The city's air quality has been among the worst among metros in the country. An analysis of the city's air quality between September and November showed why doctors are busy with patients with upper airway diseases.
"The percentage of 'good' days fell from 59 in September to two in November, while that of 'poor' days rose from zero to 35 in the same period," Ajay Mittal, who runs an NGO, Kolkata Clean Air, said.
The NGO had analysed the air quality. November saw 5 per cent of "very poor" days.
The national air quality index (AQI) has six categories — good, satisfactory, moderate, poor, very poor and severe — based on the concentration of pollutants in the air.
A "very poor air quality" can trigger "respiratory illness on prolonged exposure" while "poor air quality" can cause "breathing discomfort on prolonged exposure".
Between November 2018 and February 2019, Calcutta had the maximum number of poor, very poor and severe air quality days among metros, Mittal said. "Calcutta had 106 poor, very poor and severe air quality days while Delhi had 90 such days. We were actually worse than Delhi."