School students take a detour to the world of fiction
Welcome to an e-library project initiated by the Asian International School for classes V to XII to mark the birth anniversary of Ruskin Bond in May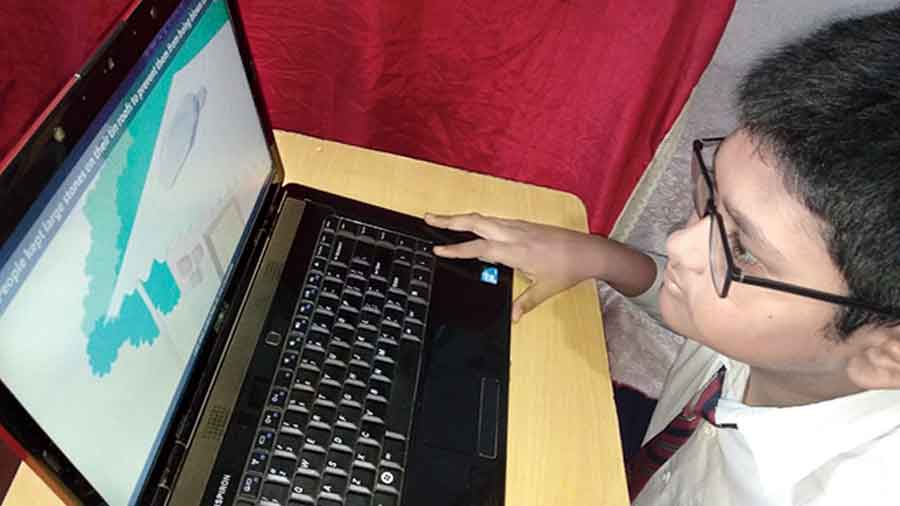 e-library at Asian International School
Telegraph picture
---
Calcutta
|
Published 26.07.21, 01:20 AM
|
---
A WhatsApp link takes you to a shelf of books. Tiles like The Cherry Tree, The Wind on the Haunted Hill and The Blue Umbrella pop out. Clicking on the book covers takes one to the story inside.
Welcome to an e-library project initiated by the Asian International School (AIS) for classes V to XII to mark the birth anniversary of Ruskin Bond in May. Thus, most books of the growing library are dedicated to the author.
The Birla High School junior section has also come up with a same initiative in June to keep boredom at bay for their students. Built on similar lines, the school will be adding around 10 books for each class every month. The selection includes a range of classics and popular authors, Ruskin Bond and Roald Dahl being universal favourites.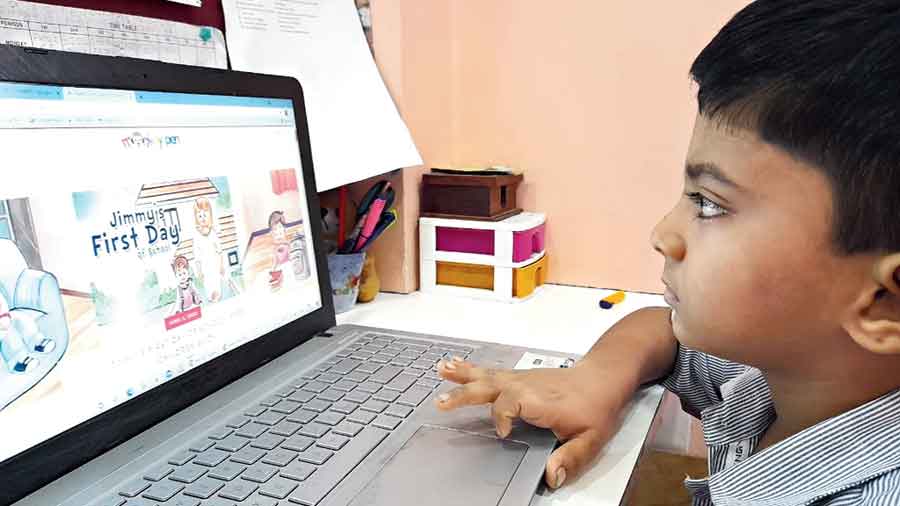 "The e-library project aims to encourage the children to read. Many students have shared with their teachers how much they are missing their school library. That's when I decided to start an e-library. We plan to dedicate a month to each author and stock up on his books," said AIS principal Vijaylaxmi Kumar.
As of now, the AIS library is stocked with Ruskin Bond books, the Harry Potter series and worksheets for students. The link is being sent to their WhatsApp groups as well as on the school portal.
Class VI student Anubhav Pal loves The Blue Umbrella and Harry Potter. "I can re-read them again. But what I am really looking forward to are some new authors. I hope to read up on some classics during this period," said the bookworm.
The principals and teachers at the AIS are working hard at stocking up their e-library with textbooks as well as fiction. "It will be very useful if more study material is available online, through the e-library. We plan to add more magazines and non-fiction. That way the senior students will not have to search too far for their reference material, now that the school library is off limits for them," added senior science teacher Anita Shaw, who also co-ordinated the project.
The Bengali and Hindi teachers are also coming up with their list of popular books and must-reads. The plan is to add an author every month in English as well as regional languages. "Next month the focus will be on Sudha Murty. Both the audio and online versions will be added to our e-shelves," said the principal.
Somraj Roy of Class IV, Birla High is looking forward to reading The Wonderful Wizard of Oz by L. Frank Baum from his school's new e-library that came as a surprise.
"I love to read after completing my school assignments. My entire family, including my three-year-old sister, reads together for an hour before dinner," said Somraj.
"We are getting used to holding lessons, activity classes and even inter-school events virtually. Our reading classes are enjoyed by all but students still miss the school library a lot. To satiate this hunger and fuel the passion for reading we set up the e-library for our children from classes I to V. Each month the collection will be updated by our librarian and language teachers, so that students have a wide variety of reading material to choose from," said Birla High headmistress Farida Singh.