Why police need to review time-tested Puja plan
Increase in the number of private vehicles and restrictions on crowd gathering could force a change in blueprint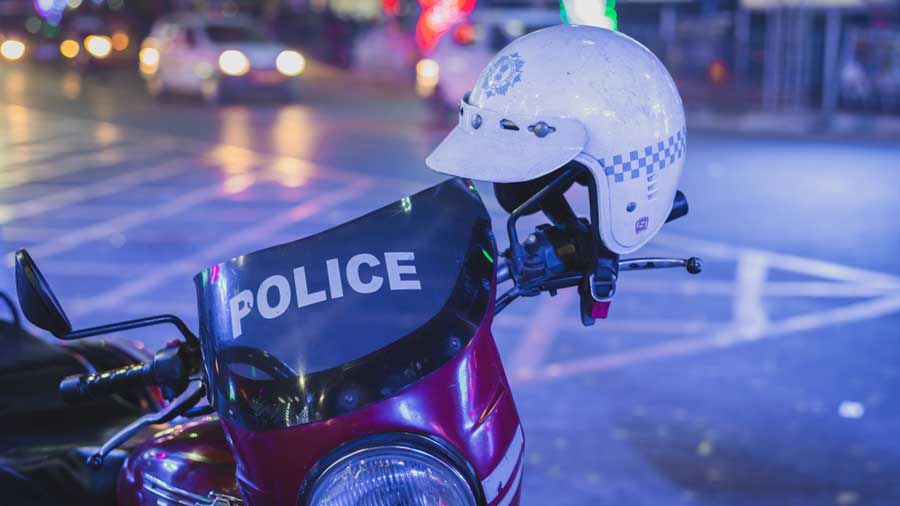 ---
Calcutta
|
Published 01.10.20, 04:21 AM
|
---
The established traffic and crowd management blueprint that Calcutta police execute every year during Durga Puja may not work this year because of increase in the number of private vehicles and restrictions on crowd gathering.
With fewer people opting for public transport fearing Coronavirus infection, more private cars are expected on roads this Puja, the police believe. Crowd management at major intersections, where pedestrian movement is controlled by ropes and barricades, may also need a fresh approach because the last thing police would want is people jostling with each other in their eagerness to cross a road.
Police are busy, in the run-up to Puja, finding solutions to new problems posed by the pandemic.
The Telegraph reports some of the apprehensions of the police over traffic and crowd management.
More private vehicles
The scare of infection as well as scarcity of public transport have prompted several Calcuttans to opt for private transport — be it two-wheeler or four-wheeler — during the pandemic. Several police officers said they were expecting more private vehicles to hit the roads on the festival days compared with public transport.
"Many who were dependent on public transport have purchased two-wheelers now. A large number of people who were earlier travelling by Metro are now using their own vehicles for daily commute. People are scared to travel in public transport. As a result, there is a sudden surge in the number of private vehicles on the roads," said an officer in the traffic department.
The police are planning to implement stricter "no parking" rules along major thoroughfares during the Puja to ensure the carriageways are not blocked.
Physical distancing
Ensuring physical distancing among pedestrians, especially at the crossovers, would be a challenge, officers fear. Over the past few years, Calcutta police had been following a mode of crowd dispersal at major intersections, called "Formula 44", during the Puja.
According to Formula 44, pedestrians are made to wait at crossovers till one full cycle of traffic signal — covering movement of vehicles from north to south, south to north, east to west and west to east – is complete. After completion of one cycle, the traffic lights for vehicles for all directions are turned red to allow movement of pedestrians in all directions.
"Formula 44 had been effective in dispersing crowds within seconds. But now, we cannot make people stand so close to each other and wait for an entire traffic cycle to complete," said an officer.
Another officer said implementing the same formula after half a cycle would reduce the time pedestrians would spend waiting at crossovers. However, that too may cause unwanted traffic snarls as fewer vehicles will get to pass if the "half a cycle" system is followed.
CCTV cameras
Sources said more than half the CCTV cameras damaged by Cyclone Amphan in May are yet to be repaired. Of the 1,600-odd cameras the police had installed on the roads, only around 700 are operational, sources said.
"Cameras act as our eyes and help in identifying problem areas in real time. Without cameras, our officers have to manually search and locate the particular spot where there is a congestion and assess the reason," said an officer.
Senior officers said defunct cameras were likely to be repaired before Durga Puja.
Pandal hopping
In previous years the police could predict the pattern of pandal hopping by experience or timings of Metro and local trains. This year it will be different.
"There is uncertainty. No one knows what would be the pattern like. Would more people come out at daytime so they could return early? We cannot predict the pattern this year," said a traffic police officer.
Chief minister Mamata Banerjee has asked the police to make arrangements to allow Puja revellers at pandals from the night of Tritiya (October 19).