Webinars focus on dementia, caregivers and awareness
Aged are respected but treated as redundant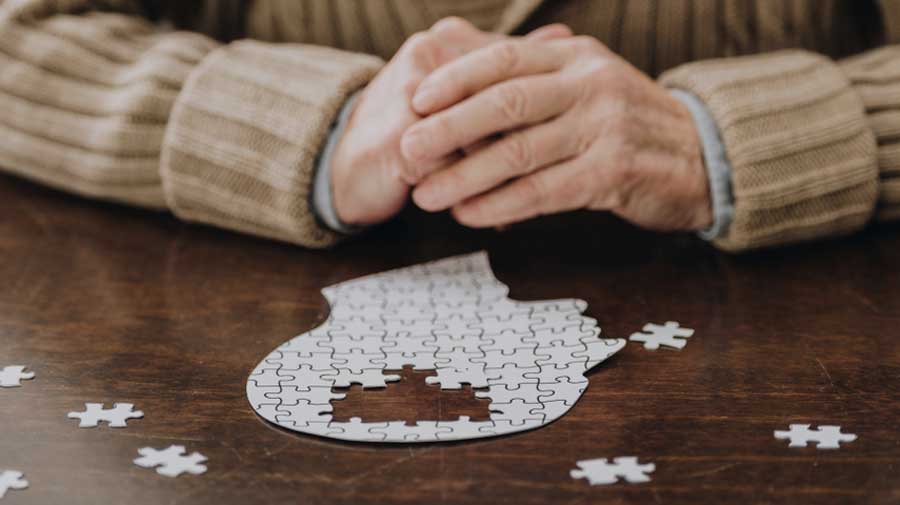 ---
Calcutta
|
Published 05.10.20, 02:38 AM
|
---
The ignorance about dementia stems from the fact that society has lowered its expectation from the elderly, said a psychiatrist at a webinar held to raise awareness on dementia.
Though respected, the aged are treated as redundant who no longer need to use their brains, said Jai Ranjan Ram, psychiatrist and joint director of Mental Health Foundation. He was speaking at a webinar organised recently by the Alzheimer's and Related Disorders Society of India (ARDSI), Calcutta, and Mental Health Foundation, Calcutta, to spread awareness about dementia.
"I feel in Indian society the whole concept of old age is you have completed your life's job and you are redundant and therefore you no longer need to work or use your brain…. This in some way has increased our ignorance about dementia because it has decreased our expectation from elderly people," Ram said.
"So if they (the elderly) forget, are cranky, we associate it with old age and take it in our stride…. I think it is an epidemic challenge which we are very very ill equipped to face."
Ram, who also spoke as a carer as he has seen his mother live with dementia, and neurologist Amitabha Ghosh, the president of ARDSI, Calcutta, were in conversation with Nilanjana Maulik, the secretary general of ARDSI, Calcutta
The Calcutta chapter of ARDSI has been extending care and support to people living with dementia and their families since 1999.
Awareness is important because, as Ghosh said, there is no treatment that will cure dementia but it can be controlled well.
"When dementia is diagnosed by the doctor, there is a slow downhill progression of the illness. So now globally, researchers are trying to understand how we can catch something very very early… so if we catch early, maybe we will have better mechanism in place… to slow down the progression of the disease to make sure the person who could be completely forgetful and incapacitated in five years, maybe we can extend that to 10-12 or 15 years…."
Ghosh said the recognition of the fact that one is forgetting would make one plan their life or finances better.
"In this Covid age, a lot of old people not knowing what is going to happen tomorrow are preparing their finances, just in case they have Covid and have to go to hospital…. In dementia, while the mind is working well and one is forgetting a little bit, that is the time when one can strategise the finances or whatever one likes..." said Ghosh.
Maulik, also national coordinator of training at ARDSI, said that contrary to what many may think, people living with dementia can remember a lot more than what others think they do. Ram also said he would blame physicians for the poor awareness of dementia. "The onus of increasing awareness, decreasing stigma has to rest with professionals largely, who are incredibly supported by organisations...",  he said.
Caregivers:
Care Continuum, which provides the elderly and the infirm with medical support and other services, organised a webinar recently on dementia caregivers, which was targeted at families who live with those with dementia.
"We want to reach out to the families of caregivers who do not get any advice relevant to their daily life in living with those with dementia," said Rana Mukherjee, managing director of Care Continuum.