US embassy's visa section to open interview slots for students on Monday
There is no requirement for vaccination to get a visa, just a negative RT-PCR report within 72 hours of flying and another test within three to five days of landing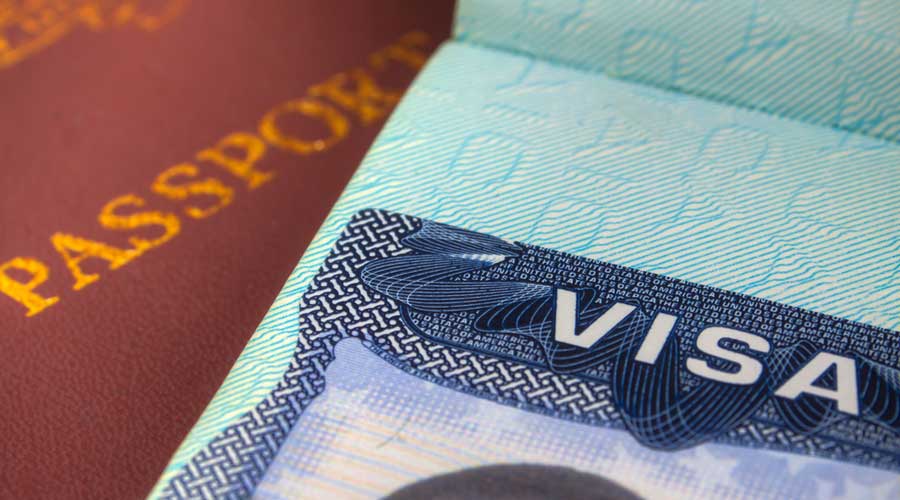 The visa section intends to start an intensive two months of student visa interviews from July 1.
Shutterstock
---
Calcutta
|
Published 11.06.21, 02:03 AM
|
---
The US embassy's visa section will open interview slots on Monday for students in need of travel to the United States to start or resume their courses. The interviews will take place in July and August.
The announcement was made by the embassy's minister counselor for consular affairs Don Heflin, who is in charge of visa operations at the embassy and the four consulates in India, including Calcutta, in the course of a live interaction with visa applicants on social media on Thursday.
Entry of foreign nationals who were physically present in countries like India, Brazil and the UK, within 14 days prior to their attempted entry into the US was suspended in accordance with a Presidential proclamation on April 30, 2021.
"Consular sections had significantly reduced services for the sake of health and safety of staff and customers. This affected our ability to provide appointments to students in need of visas to travel to the US," Heflin said.
In addition to honouring approved emergency visa appointments, the visa section intends to start an intensive two months of student visa interviews from July 1.
"We will interview as many students as we did in the summer of 2019, the last normal year. On Monday, we will open tens of thousands of student visa appointments around the country for July and August. In addition, we hope to open appointments at our visa application centres for those eligible for interview waiver or drop box processing," he said.
Heflin advised applicants to check ustraveldocs.com/in for appointment availability.
Students traveling for programmes starting August 1 or later may travel up to 30 days prior to the start date listed on their I-20 form without seeking a National Interest Exception. Those who are continuing studies and have a programme starting earlier than August 1 have been advised to discuss options with their college.
But tourist and travel visas are practically off the table, even for those wanting to travel with the students.
Heflin said more slots would open up in July and August once they were confident that the staffing was adequate and there was not another wave of Covid.
There is no requirement for vaccination to get a visa, just a negative RT-PCR report within 72 hours of flying and another test within three to five days of landing. There will be no need to quarantine if the second report comes negative. "There is a big debate around whether US colleges will accept Indian vaccines. Each college will take its own decision," he said.
Student dose
The municipal commissioner of the Calcutta Municipal Corporation or an official authorised by him will check the documents of students and professionals who have offers from institutions abroad before allowing them to get their second dose of Covishield 28 days after the first, the health department said on Thursday.
In the districts, the task has been assigned to the respective chief medical officers of health.