UK board to conduct exams in November
The schools can withdraw candidates depending on the Covid-19 situation and if they do not have the necessary permission from the govt authorities to let their students take the test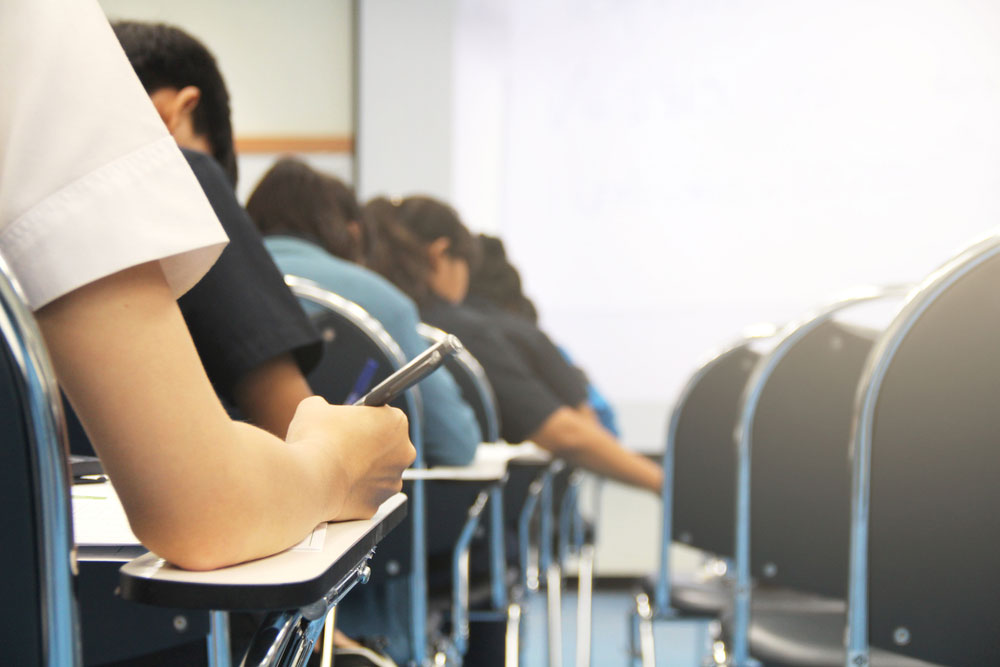 ---
|
Calcutta
|
Published 09.09.20, 01:54 AM
---
Cambridge Assessment International Education (CAIE), a UK-based school board, has decided to go ahead with its pen-and paper November 2020 exams but given the schools the option to withdraw candidates as close as a day before the exams start, unlike other years.
The exams of the November 2020 series will be held in October and November.
The schools can withdraw candidates depending on the Covid-19 situation and if they do not have the necessary permission from the government authorities to let their students take the test.
The board conducts the exams thrice a year — in June, October-November and March. Some international schools in the city allow their students to write the exams in any of the three series. This year the exams could not be held in June because of the pandemic.
Some international schools in the city are proceeding with the arrangements to conduct the exams but said the final call would be taken on the basis of what the government would say.
"We are running exams for the November 2020 series where schools believe it is safe and where they have the necessary permissions from the government authorities. We believe exams remain the fairest and most reliable way to assess student achievement and our schools are telling us they want to hold exams if they can," the CAIE has said.
The schools have been allowed to withdraw their students by September 30. In some schools, the exams begin on October 1.
"What is unique about this session is that the board is allowing withdrawal of candidates so close to the exam. In our institution it is as close as four days. The special provision will  address the concerns of students and guardians in this difficult time," said Sarojesh Mukerjee, the director of The Cambridge School in south Calcutta.
"We are proceeding towards the board exams in October-November... but nothing will come above the safety of our students," said Anuradha Das, the director of Garden High International School.
"The number of students for the exam in October-November is limited and not all of them appear now. In fact all the students do not have papers on the same day so it will be easy for us to maintain social distancing if the government gives us the go ahead to conduct exams," said Saswati Datta, the principal of Vidyanjali International School.
Calcutta International School, The Heritage School, Bridge International School and Vidyanjali International School are some of the other schools that offer the curriculum.