Trainee doctor lodges harassment complaint in Calcutta
She alleged that she was forced to work long hours at a stretch and humiliated in front of others for her 'refusal'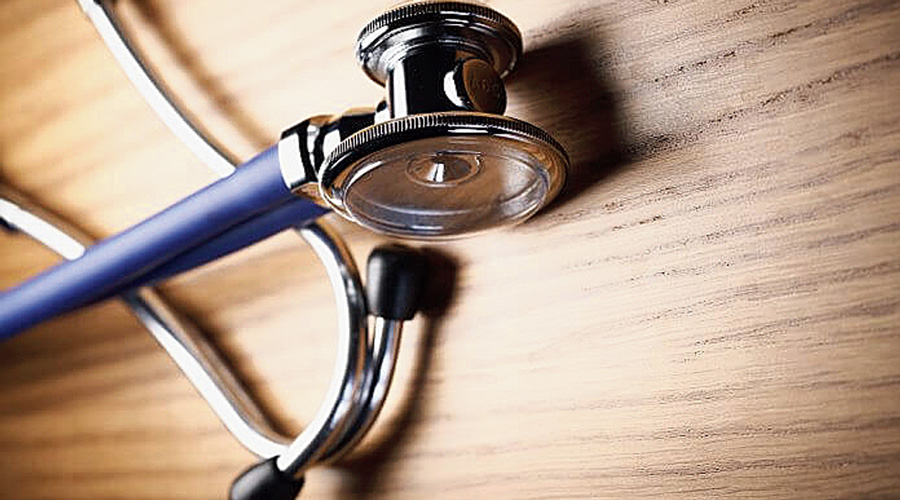 ---
|
Calcutta
|
Published 06.03.21, 02:36 AM
---
A post-doctorate trainee doctor in a government hospital has lodged a complaint of sexual harassment against one of her seniors in her department with a south Calcutta police station on Friday.
The mother of one has brought charges of demanding sexual favours at the workplace against the senior doctor and complained of threats from the doctor to ruin her career if she did not yield to his demands.
The woman also accused her head of department of conspiring with the senior doctor in the alleged offence.
According to her, she had reported the matter to her department but no action was taken. "I have been subjected to this torture for the past one year. It started from February 2020," the woman told Metro.
In her complaint the woman mentioned: "In spite of my denying several times he (senior in the department) kept on convincing me, sometimes even threatening me to ruin my career… He also started sending messages and calling me at odd hours, sometime in the midnight (when I was not on duty at hospital). He started seeking my presence in his chamber in close proximity when nobody was inside the chamber and without any reason." "When I refused, he started maligning me and threatened to ruin my social life and my life as a student and doctor," the complaint reads.
The woman has reported to the police that her alleged harasser had been sending objectionable text messages to her, which she would submit to the police as an evidence.
"Initially, I had tried to turn down the demands gracefully without getting into any confrontation as he was a senior in my department. But when he crossed the line, I reported the matter to the department. But surprisingly there was no action against him. I was left with no other option but to seek police help," the woman said.
She alleged that she was forced to work long hours at a stretch and humiliated in front of others for her "refusal".
"The allegation is very serious because it involves non-action from a government institute," said complaint's lawyer S.K. Salim Rahaman.
A senior police officer said they have registered a case and have initiated a probe.