Trafficking survivor helps others
Rescued woman counselled scores of teenage trafficking survivors rescued from brothels and hotels during the pandemic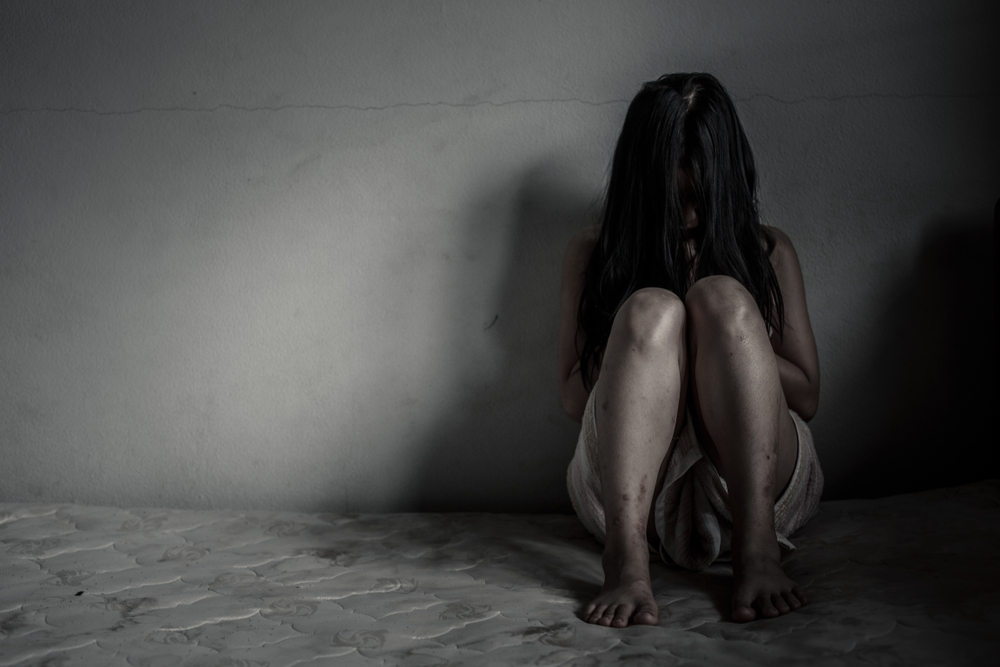 Many of the trafficked women are lured with false promises by loved ones or close relatives
Representational image from Shutterstock
---
Calcutta
|
Published 27.11.20, 02:04 AM
|
---
A woman in her late twenties has counselled scores of teenage trafficking survivors rescued from brothels and hotels. Before the pandemic, she had been taking them to schools and stitching classes from government homes. Occasionally, she also accompanied them to courts to testify against their tormentors. 
Maya (name changed) has been earning her living for the past several years, first as a nanny and then as a freelance beautician. She is also one of the several mentors for young survivors at an anti-trafficking NGO. But there are few like her.
In February 2009, she was rescued from an East Midnapore hotel — owned by a notorious trafficker who used it as a front for running a brothel — along with some other women. A resident of a village in South 24 Parganas, she was trafficked by a neighbour and landed at the hotel off NH41.
In March 2013, the man and four other traffickers were sentenced to 10 years in jail in a landmark judgment by a court in Haldia. Before the verdict, Maya had looked her tormentor in the eye while testifying against her. The legal fight was tedious but Maya was firm. She also provided the police and prosecutors with information that strengthened the case.
Metro called her around 11am on Wednesday. She was busy at work. Around 10pm the same day, she was busy on a call with a young survivor. She was finally able to speak around 12.30pm on Thursday.
"I wanted to have him (the hotel owner) punished so badly that after the verdict, I started feeling a void," Maya told Metro over the phone. But seven years have changed a lot in her.
A few minutes into the conversation, Maya said she did not like going back to her past. "I want to live in the present. That is what I tell young survivors to do," she said.
"Counselling one young survivor, so that she is ready to forget her past and start life afresh is as gratifying as having my tormentor punished," she added.
Maya said earning the trust of a survivor was the most difficult job. Persuading them to study, take up a computer course or explaining the need to believe in the legal system becomes much easier once their trust is earned, she said.
Many of them are lured with false promises by loved ones or close relatives. "The trust is shattered and it takes them a while to come to terms with that. Then, they are tortured every day. Even after they are rescued, they find it impossible to trust another person," she said.
Maya can relate with survivors — even those in deep trauma. She was 16 then. She had spent a few months at the hotel and was pregnant when rescued. Today, she is raising her child independently.
The number of rescues has gone down in the wake of the pandemic. She had a far busier schedule with IJM a year ago than she has now. Earning a living and charting her own course take up the bulk of her time now.
"The owner of the hotel where she was kept is one of the most dreaded traffickers we have ever come across. He ran the brothel with impunity and thrived on the terror he invoked in the women," said an official of International Justice Mission's Calcutta arm that has been working alongside government agencies to rescue and rehabilitate victims of sex trafficking and prosecute offenders since 2006.
Before being caught in 2011, the hotel owner had survived six previous police raids. He would be tipped of in the nick of time before every raid, said the IJM official.
Maya was herself traumatised when rescued. It took her months to regain her composure but once she did, she did not look back.
On Wednesday, IJM officials retold Maya's story to a fresh group of survivors to mark the International Day for the Elimination of Violence against Women.
"Each survivor is unique. But Maya is rare. The abuse she had been subjected to was not common, even in the business of trafficking. Her mental strength is also hard to match," said Anju Sherpa, a social worker with the IJM who had counselled Maya.