Stay-put advice for IIT Kharagpur staff
The notice comes on a day the number of Covid-positive cases on the campus climbed to 14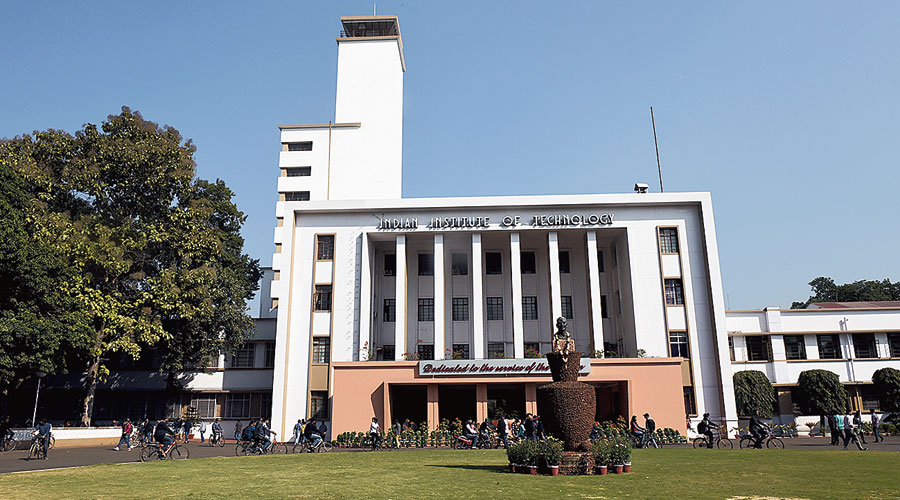 ---
---
IIT Kharagpur has advised teachers and others who stay on the campus to refrain from moving out of the campus/city "considering the recent increase in the number of cases on the campus".
A notice issued by the registrar of the institute on Thursday seeks support from the faculty and other employees to keep the campus safe during the Covid-19 pandemic. The notice came on a day the number of Covid-positive cases on the campus climbed to 14.
If any resident comes from outside, he or she will have to visit BC Roy Technology Hospital on the campus on arrival and mandatorily spend 14 days in home quarantine, the notice says.
The first positive case on the campus was detected on August 19. Of the 14 confirmed cases, five are students of the institute. Among the rest are a teacher and her son, who are being treated at a private hospital in Calcutta.
"The faculty, staff and others who are staying in the campus are strictly advised to refrain from the movement out of the campus/city considering the recent increase in the number of cases in the campus. Your help and support may make our campus safe and secure from the COVID-19 pandemic," the notice reads.
Registrar B.N. Singh said the earlier order asking the students and research scholars to leave the campus and head for their hometowns would be in force.
"The notice is applicable to those who are residents of the campus. The handful of students who are staying at the hostels have to leave for their hometowns," Singh told Metro.
The students had been asked to leave the campus by August 30. The institute snapped Internet connection to the hostels on Tuesday evening to force those who could not comply with the deadline to leave.
An official of the institute said the notice had made a distinction between residents of the campus and the students because residents have to move in and out of the campus for various reasons.
"Many of our teachers and other employees often have to visit Calcutta or other places to meet their parents or
other relatives. Many visit various markets in the town outside the campus to buy stuff. Such movements are not advisable now," the official said.
Residents are allowed to visit the market on the campus.