Salt Lake water leaks plugged
Water supply was restored to near-normal levels in all blocks where the pipeline carries water from the Tank No. 13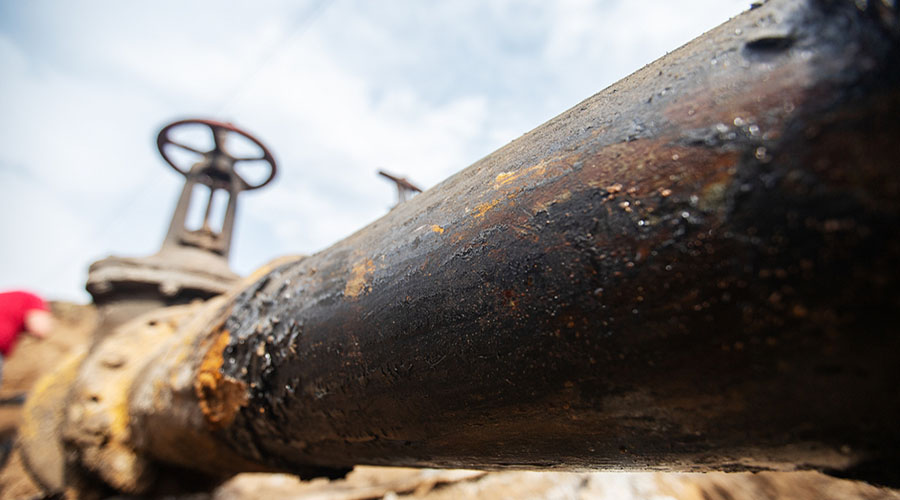 ---
---
The underground pipeline network in Salt Lake's IA Block that had sprung leaks in at least five places and triggered a water crisis in a few blocks was repaired early on Tuesday.
A team of engineers and labourers from the Calcutta Metropolitan Development Authority and the Bidhannagar Municipal Corporation started to repair the pipeline network late on Monday and completed the work around 6am on Tuesday.
The Telegraph had reported that the leaks had left several blocks with erratic water supply.
The pipes that are at least 3m below the road surface had sprung leaks in at least a dozen places, an engineer of the Bidhannagar Municipal Corporation said.
"A main joint where all the pipelines meet had ruptured. Water had spread all around, which led the road above to slightly cave in… huge craters, too, had formed," the engineer said.
The workers dug up the area to reach the pipeline before replacing a mechanical joint at the junction, the engineer said.
The mechanical joint employs steel gaskets and bolts to withstand high water pressure.
All the pipes with leaks have been repaired or replaced, the engineer said. Bricks and sand have been laid but the road has not been topped off with a coating of asphalt.
"We want to give it time to settle down before resurfacing the road," the engineer said.
Water supply was restored to near-normal levels in all blocks where the pipeline carries water from the Tank No. 13, including IA, IB, IC, JC, JD, KB, KC, LA, LB, and a few other blocks in Sector III on Tuesday afternoon.