Refund orders issues to two city hospitals
West Bengal Clinical Establishment Regulatory Commission found the establishments had overcharged patients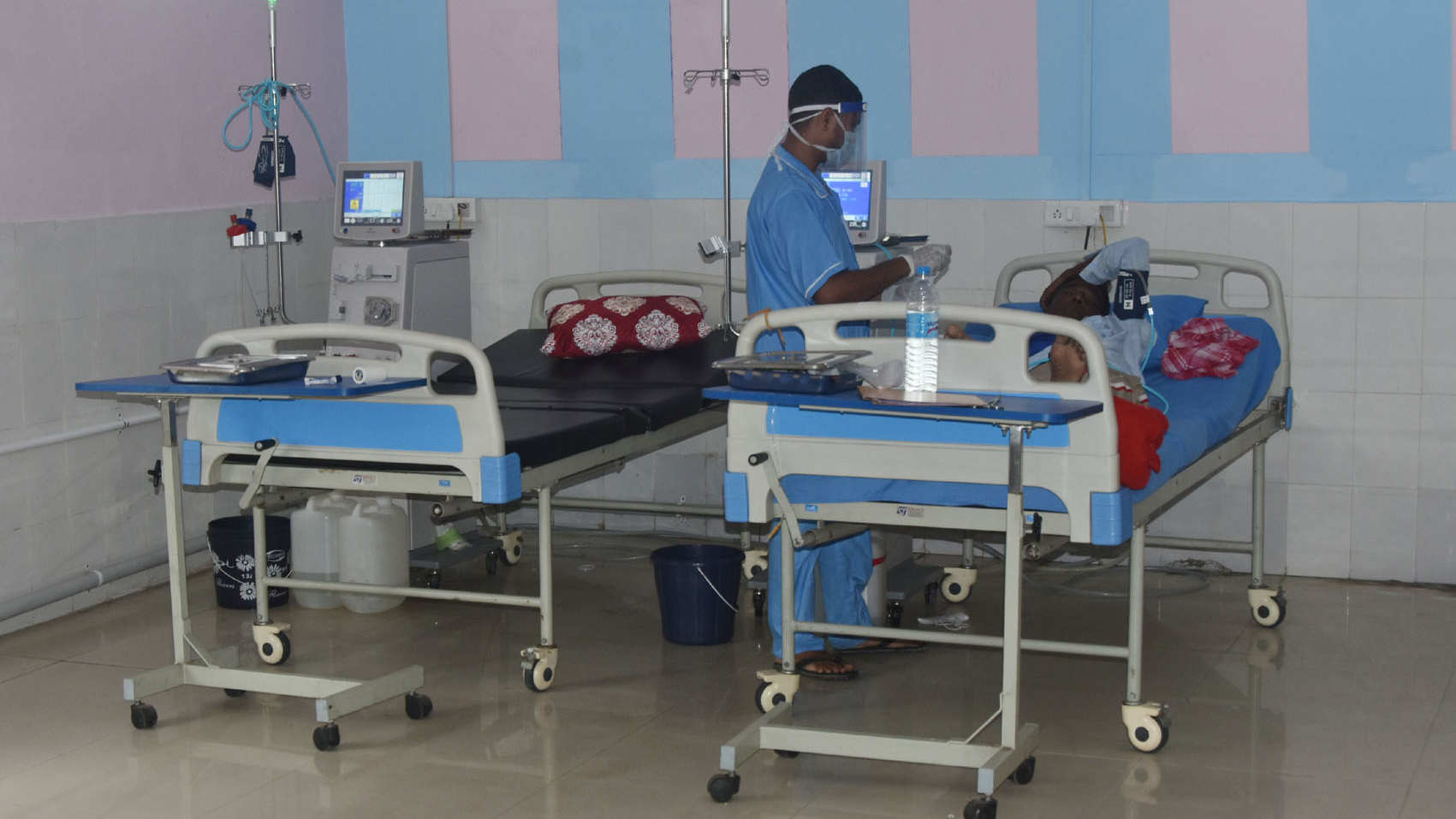 ---
|
Calcutta
|
Published 12.12.20, 02:34 AM
---
The West Bengal Clinical Establishment Regulatory Commission on Friday asked R Flemming Hospital to return Rs 3 lakh to a Covid patient and Horizon Life Line to return Rs 2 lakh to another after it found that the city hospitals had overcharged the patients.
Retired judge Ashim Banerjee, the chairperson of the commission, said they found that Horizon Life Line had charged more than the government capped rates for personal protection equipment (PPE) and doctors' consultation fees.
Regarding the complaint against R Flemming, he said that the bill generated by the hospital was not justified given the fact that the patient had stayed most of the days in a general bed.
"A man from Salboni got admitted at R Flemming Hospital on September 26 and was treated at the hospital for 11 days. The hospital said he was in ICU for two days. Even with two days in ICU, the bill cannot be as high as Rs 5.4 lakh," said Banerjee.
"We have asked the hospital to pay the patient Rs 3 lakh," he said.
About Horizon Life Line, Banerjee said that the patient had lodged an overcharging complaint with the commission.
"The state government had fixed Rs 1,000 as the PPE rate for one day. The hospital charged the patient Rs 83,000 as PPE charges for 13 days. Besides, they also took Rs 12,000 as doctors' consultation fee," said Banerjee.
The state government has capped consultation fees of doctors treating Covid-19 patients at private hospitals at Rs 1,000 a day.
"We have asked the hospital to offer a discount of Rs 2 lakh to the patient," Banerjee said.
The commission on Friday also asked Desun Hospital to return Rs 52,000 to a patient. "The patient was admitted to the hospital at 4 am on October 16. The patient was shifted to one of the government requisitioned beds at Desun Hospital at 9.40 pm the same day, but the hospital charged them for two days," Banerjee said.
Patients at government requisitioned beds are treated for free. "The hospital should have charged for only one day, but Desun charged Rs 1.04 lakh for two days," said Banerjee.
"We have asked the hospital to keep Rs 52,000, and return the rest," he said.
The commission also asked All Asia Medical Institute to pay Rs 60,000 to a patient's family as compensation.
"The complainant had alleged that her mother developed bedsore when she was discharged from the hospital, but the hospital said she was admitted with grade I bedsore. The discharge summary of the previous hospital from where the patient was brought to All Asia Medical Institute had no mention of bedsore," said Banerjee. "We have asked the hospital to pay the patient Rs 60,000," he said.