Prof. Alokeranjan Dasgupta dies at 87 in Germany
He was not only a remarkable poet, but along with this distinction, he was a great scholar and prolific translator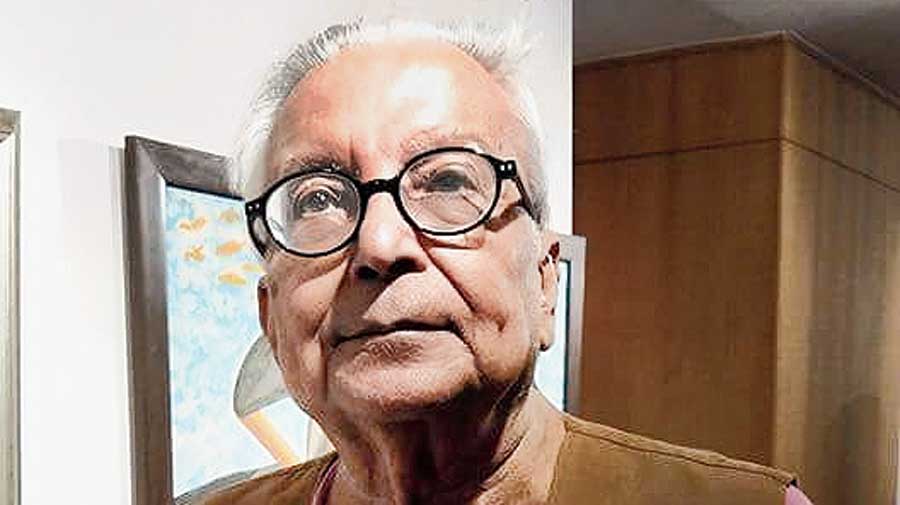 ---
---
The illustrious poet, academic and translator, Prof. Alokeranjan Dasgupta, died on November 17 in Heidelberg, Germany. He was 87. A tribute:
He was not only my beloved, elder cousin, but also my intimate friend and revered mentor. I still recall with joy and gratitude his sterling advice, "Now that you are in Germany, do your PhD in Heidelberg before returning to Kolkata." I responded positively to his advice and my academic attainment which followed changed the course of my life.
He was not only a remarkable poet, but along with this distinction, he was a great scholar and prolific translator. Indeed, he acted as the cultural and creative bridge between the Orient and the Occident. His first book of poems Jouban Baul created a sensation and his translation of Goethe's mini-epic West Easterly Divan was regarded as a masterpiece. This brilliant lyrical text has been choreographed by the well-known Kathak danseuse Surangama Dasgupta.
Lovers of literature are immensely grateful to him for bringing home the brilliant translations of Friedrich Holderlin, Heinrich Heine, Bertolt Brecht and Peter Weiss. At the same time, he disseminated the creativity of Kabir, Rabindranath, Lalan and Jibanananda in Europe, Germany in particular. He was honoured with the prestigious Goethe Prize, Ananda Puraskar and Kabir Shamman. He was an enviable conversationalist and his ability to play with words was phenomenal.
At Jadavpur University, where he taught comparative literature, and at Heidelberg, where he taught Indian literature and philosophy, students used to sit on the floor and stand outside the classroom to attend his lectures.
This week is cruel because after Soumitra Chatterjee's death, we have lost yet another cultural and creative icon.
If I am asked to list his memorable books and writings, I shall certainly choose two books of poems, 'Jouban Baul' and 'Nishiddho Kojagori'; two critical texts 'Goethe and Tagore' and 'Jibanananda'; two translations 'Goethe's West Easterly Divan' and 'Preme Parobaashe' (In Love and In Exile, poems by Heinrich Heine). His favourite poet was Rainer Maria Rilke, whose poems he translated.