Park Street rape case convict completes jail term
Naser Khan was released around 400 days before the end of his term of 10 years because of his 'good behaviour'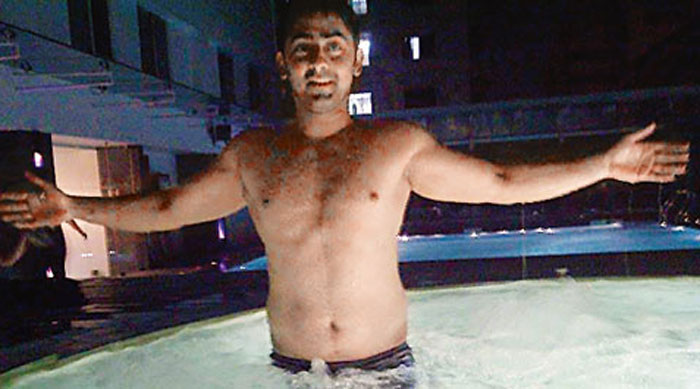 ---
Calcutta
|
Published 03.12.20, 02:09 AM
|
---
Naser Khan, who was convicted in the gang rape of a woman in a moving car along with friends more than eight years ago, has completed his prison term and stepped out of jail.
On the intervening night of February 5 and 6, 2012, the woman who had met friends at a night club on Park Street was raped inside a Honda City as it drove on.
Naser, 35, walked out of Presidency jail on Saturday. He was released around 400 days before the end of his term of 10 years because of his "good behaviour".
He was arrested on Feb-ruary 18, 2012, along with friends Sumit Bajaj and Ruman Khan. His younger brother Kadir, now 33, who had been named the prime accused, and another co-accused, Ali, were arrested four years later.
Sumit was released in June (he had earned a remission of around 500 days), while Ruman's term is likely to end next February, sources in the jail department said.
Naser, who has barely stepped out of home since his release from jail three days ago, told Metro on Wednesday: "I am looking forward to starting afresh. I am feeling uneasy to step out now. But gradually things will be normal, I believe. I have a bunch of close friends who know me and are helping me cope with the new situation."
His family owns a business dealing in industrial thermometers. Naser said he was yet to decide whether he would rejoin the family business.
Sixth of eight brothers in the family, the biggest regret Naser had during his stint in the jail was to lose his parents. "The death of my parents has left a permanent vacuum in my life which nothing can fill," he said.
At Dum Dum and Presidency jails, where he was lodged, Naser was involved in "office work" at the welfare offices.
"He was actively involved in helping inmates who were poor and could not afford lawyers. He would write petitions on their behalf and seek assistance from the legal aid forum," said an official in the jail department.
Naser said one "good thing" that happened to him during his stay in jail was to sleep early and wake up early.
"I want to leave behind everything else except the sleeping pattern. Going to bed by 10.30pm and waking up by 6am is what I will follow for the rest of my life," he said.
Sumit was at the wheel while his friends Ali, Kadir, Ruman and Naser were in the vehicle, police had said.