Shootout: Names emerge in connection with New Town flat
There is no suggestion that everyone mentioned in this context has done something illegal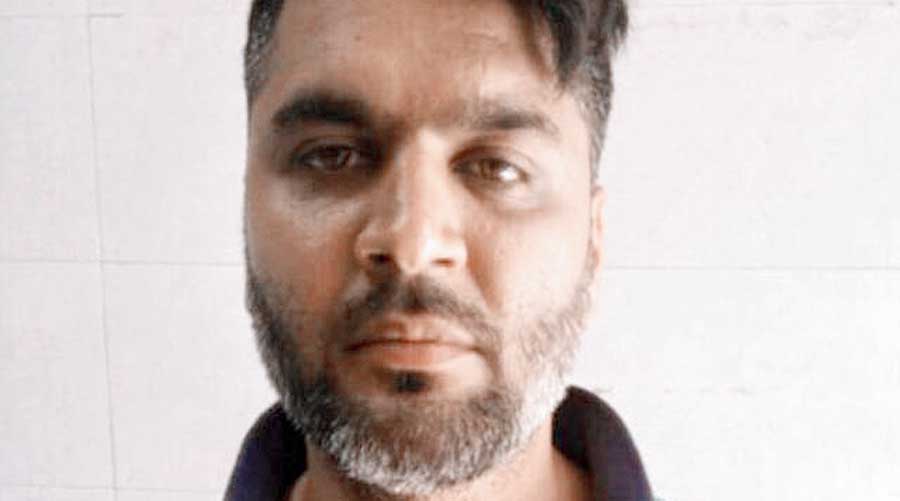 ---
|
Calcutta
|
Published 11.06.21, 02:41 AM
---
The following names have emerged in connection with the flat at Shukhobrishti, in New Town, where the shootout happened. Here's what The Telegraph has learnt about the individuals after talking to police sources and others. There is no suggestion that everyone mentioned in this context has done something illegal.
Bharat Kumar
A resident of Sahnewal in Punjab's Ludhiana, Bharat was arrested in Rajpura town in Patiala district. A .30 bore pistol and a Honda Accord were seized from him. Bharat was arrested for allegedly providing logistic support to Jaipal Bhullar and Jaspreet Singh in Gwalior, Madhya Pradesh, when the duo were on the run after killing two cops. Jaipal and Jaspreet were killed in a police raid at Shukhobrishti on Wednesday afternoon.
After Bharat's arrest, police came to know that his in-laws lived in Calcutta and that the fugitive gangsters might have taken shelter in a housing complex in the city. Bharat had taken on rent flat 201 of Block 153 at Shukhobrishti, where the slain duo stayed, as Sumit Kumar.
Sumit Kumar
Sumit Kumar aka Bharat Kumar had introduced himself to the owner of the apartment as a trader dealing in automobile parts in Calcutta. The phone number Sumit used to contact property dealer Sourav Kumar seeking accommodation on rent is registered in the name of Akash Paul, who apparently lives in West Midnapore. The SIM card was activated on May 17, two days after the gangsters had gunned down two cops in Punjab.
Sourav Kumar
He works in a real estate company. Sumit Kumar had contacted him on May 22 through an online property hunting site, seeking an "urgent" accommodation on rent. Sourav told Sumit that he did not deal in rental properties and passed on the phone number of another broker, Sushanta Saha.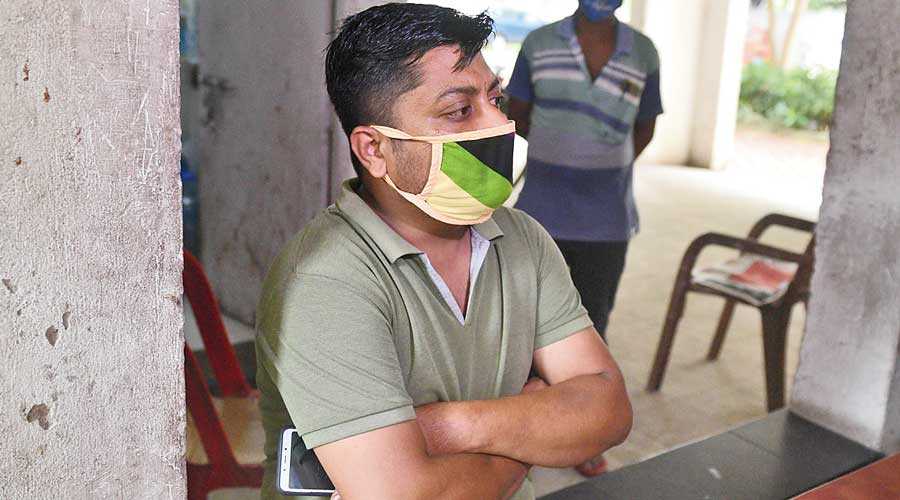 Sushanta Saha
The resident of Shukhobrishti arranged a one-bedroom flat in a day for Sumit Kumar. Saha was used as bait on Wednesday to make the gangsters answer the doorbell during the police operation.
Akbar Ali
The owner of flat 201 of Block 153 at Shukhobrishti lives at 14/1 Sir Syed Ahmed Road in Entally. Saha had contacted Ali and finalised the deal in favour of Sumit Kumar. Ali had on May 23 signed a contract to rent out his 480sq ft flat for 11 months at a rent of Rs 10,000 a month. An advance of Rs 20,000 was paid. Ali told The Telegraph he had no clue who his tenant had allowed to stay in the flat.