When the city streets are car-free
'The idea of celebrating World Car-free Day is to stress the importance of an evolved public transport system — non-motorised, sustainable and equitable'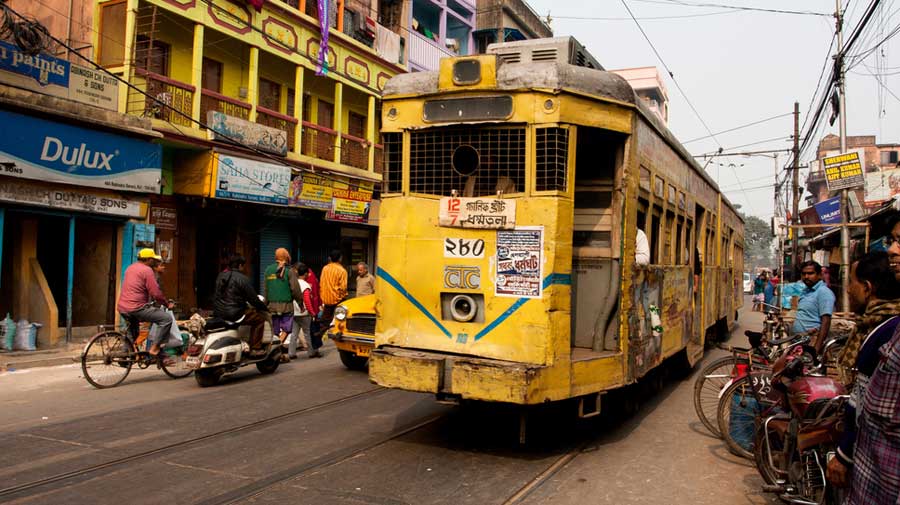 ---
|
Calcutta
|
Published 22.09.20, 12:45 AM
---
Tuesday is World Car-free Day. Like last year, Kolkata Cycle Samaj wants to celebrate the day and spell out a few of its demands.
The cyclists' association based in the city stresses that as important as cars going off the road, even if symbolically — not that Calcutta is going to be car-free even for a day — is drawing attention to the fact that the city lacks infrastructure for non-polluting vehicles like the bicycle and an environment-friendly and user-friendly public transport, which the entire city will feel interested to use.
"The idea of celebrating the day is to stress the importance of an evolved public transport system — non-motorised, sustainable and equitable," says Raghu Jana, convenor, Kolkata Cycle Samaj. "The city public transport system should be accessible equally by all road users," he adds.
It is imperative that a comprehensive transport plan be drawn up, with space for cyclists, pedestrians and trams, say the activists. It has been almost a decade since the authorities looked at such a plan.
The lockdown has made these priorities even sharper.
"According to the 2011 Census, cycling was the third preferred choice of commute to work, 10 per cent of the trips, after walking (39 per cent) and public transport (31 per cent)," points out Bicycle Mayor of Calcutta Satanjib Gupta. He has been appointed to this post by BYCS, an Amsterdam-based social enterprise that believed the use of bicycles can transform cities. "But in Calcutta the infrastructure hardly reflects the modes of transport mentioned in the census report."
Yet, during the lockdown, the bicycle has made such a return. A huge number of people are cycling to their workplaces; the skies are an unbelievable blue and Calcutta's air and noise pollution were reduced by 50-75 per cent during the early days of lockdown, according to data released by West Bengal Pollution Control Board.
But the worrying part is, these look like only a brief respite. In Calcutta, it is feared that cars will be back in full glory once the lockdown is over. During the pandemic, many cities in the world have stopped the purchase of new cars. But let's take a look at Calcutta's figures.
According to a recent study conducted by National Environmental Engineering Institute, goods carriers and buses contributed three-fourths of total vehicular pollution. All types of vehicles together contributed 22 per cent of PM10 and PM2.5 in ambient air in summer. In winter, the figure stood at 25 per cent for PM2.5.
The study found that the contribution of private vehicles, both petrol and diesel variants, was marginal.
Environmentalists have contested these figures, claiming vehicular pollution contributes to about 50 per cent of the city's air pollution.
Buses are huge pollutants. But the number of registered private buses in the city in 2018, according to www.statista.com, was a little over 16,000. Goods vehicles mostly ply during late night and early hours.
The number of registered private cars in the city in 2018, according to www.statista.com, was around 6,17,000. According to Regional Transport Authority, the number of registered private vehicles in the city was 8,00,000.
According to recent Calcutta police figures, about 3,750 vehicles ply per minute between 8am and 8pm, the highest concentration being in central Calcutta.
The role of cars in the city, as using road space and contributing to pollution, cannot be overestimated.
"It will not do to even to switch to electric cars, which will pollute less, but will use the same amount of space. The idea should be to move to non-polluting forms of public transport," says environmentalist Naba Dutta.
On the first "journée sans voiture" (day without a car) held in September 2015 in Paris, the city was found to reduce exhaust emissions by 40 per cent. Will Calcutta ever want to find out what happens if it goes without cars?