JU's science faculty wants to sieve candidates seeking admission in undergraduate courses
The committee has resolved that "20 per cent weightage be given to online group discussion/viva-voce to select" the students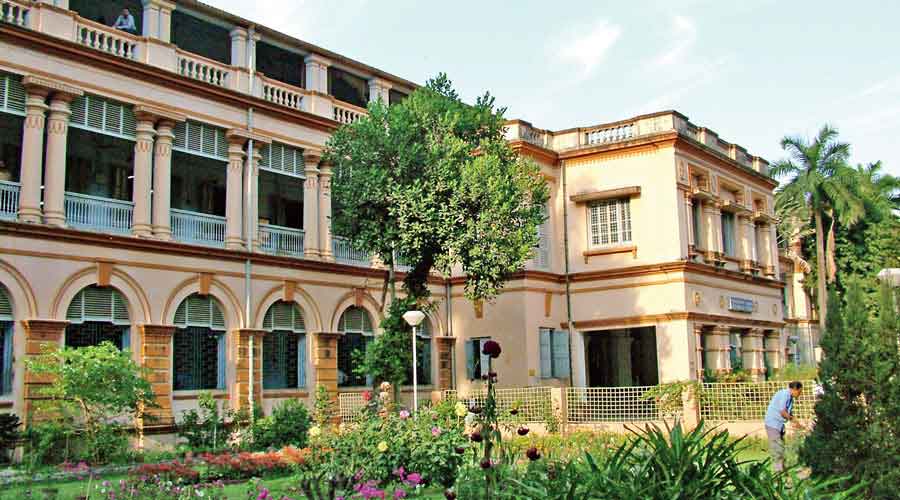 Jadavpur University.
File photo
---
Jadavpur
|
Published 24.07.21, 12:58 AM
|
---
Jadavpur University's faculty of science has proposed a mechanism to screen candidates seeking admission to undergraduate courses.
The admission committee of the science faculty council had resolved last week that "20 per cent weightage be given to online group discussion/viva-voce to select" undergraduate candidates.
In its resolution, the committee has also stated the "university must be allowed a bit of autonomy to select quality candidates with natural inclination and inclination to study a particular subject in a coveted seat in the nationally and internationally renowned departments".
Teachers of the science faculty have requested vice-chancellor Suranjan Das to speak to the higher education department about implementing the admission methodology. When contacted, Das declined to comment.
Sources in the university said the VC had forwarded the resolution to the department.
The committee met three days after the higher education department had on July 13 instructed the state-aided colleges and universities to screen students for admission to undergraduate courses solely on the basis of plus-II marks.
The resolution says: "In case of selection, 80% weightage be given to the marks obtained in the previous examinations passed and 20% weightage be given to online group discussion/viva voce to select candidates from a long list of candidates who had got same numbers in the subjects of the previous examinations passed."
The head of a department, who attended the meeting, said in a year when the school-leaving examinations could not be conducted because of the Covid pandemic, it was imperative that some screening was done to select candidates.
"It is not that we are showing any disregard to the board marks. All we want is that an online group discussion or viva voce be allowed. Apart from enabling us to choose students if scores are tied, it will help us determine whether a candidate has it in him or her to study a particular subject," he said.
The science departments have been over the years admitting students solely on the basis of marks in the plus-II board exams. At least three departments — physics, chemistry and mathematics — have been demanding since 2018 that plus-II marks as well as admission test scores be considered while screening students.
A general deterioration in the quality of students gaining entry on the strength of their board examination performance has prompted the three departments to make the demand.
Partha Pratim Roy, an invitee to the admission committee of the science faculty, said they were fearing a further decline in standards if students were selected solely on the basis of plus-II marks in a year when the board examinations could not be held.
"Institutions like Ramakrishna Mission Vidyamandira will screen students for admission through an online viva voce after shortlisting them based on board marks. So, JU, an autonomous institution, must be given a free hand to choose bright students," said Roy, a former student of Vidyamandira.
JU teachers had on Tuesday written to education minister Bratya Basu saying his department's instruction on the admission criteria of undergraduate students "goes directly against the autonomy of universities".
Assessment through an admission test "is vital for determining whether or not a candidate ought to take up a particular field of study at the higher levels," they argued.
Asked why the science faculty did not push for an online screening mechanism last year, Roy said the plus-II exams in most of the papers were held. "Besides, over the past one-and-a-half years, the university has gained expertise in holding classes and exams on online platforms. So holding an online viva won't pose any hindrance."