JU teachers want science seats reduced
Departments cite potential health hazards and the need to maintain physical distancing norms as the reason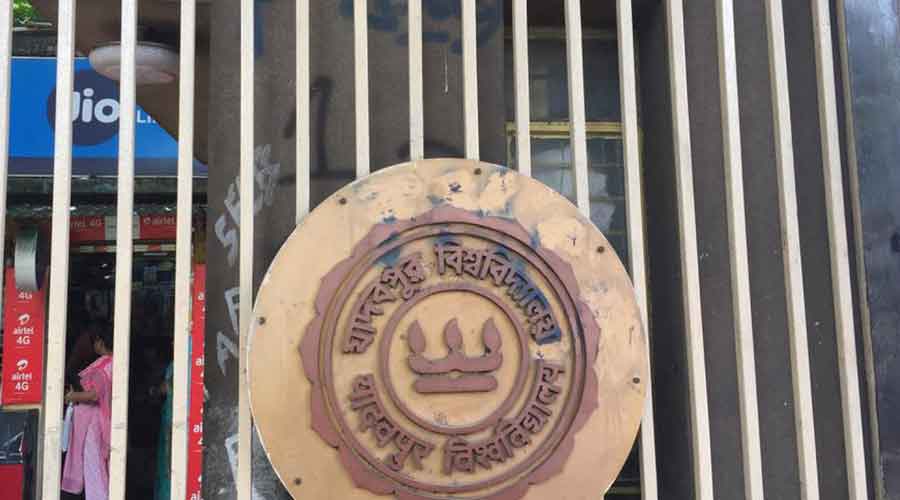 ---
|
Jadavpur
|
Published 03.08.20, 01:39 AM
---
The teachers of Jadavpur University's science departments have proposed that the number of seats be reduced in the next academic season so physical distancing norms could be maintained in theory and practical classes, a university official said.
The teachers proposed the reduction of seats at a meeting of the admissions committee on science held on Saturday, a member of the committee said.
He said the teachers representing the physics, chemistry, mathematics and geology departments proposed that the numbers be reduced to what they were till 2011.
The physics department had 45 seats in each year at the undergraduate level till 2011. Last year, the seat count was increased to 80.
In chemistry, the number of seats till 2011 was 45. Last year, the intake strength was close to 80. The math department used to admit 60 students till 2011. Last year, it had admitted 105.
In geology, the number of seats till 2011 was 35. Last year, 52 students were admitted.
"These four departments have cited potential health hazards and the need to maintain physical distancing norms as the reason behind their proposal to reduce the number of seats," the committee member said.
Asked about the proposal, pro-vice-chancellor Pradip Ghosh said: "The university did not take any decision at Saturday's meeting on reducing the number of seats."
A senior official of JU said the university authorities would have to speak to the departments before deciding on whether the number of seats could be reduced. "We have to give a justifiable reason. We also have to keep in mind that if the seat count is almost halved, many from the reserved categories would be denied a chance to study," he said.
The number of seats has increased over the years in both general and reserved categories, said a university official. A section of teachers has long been alleging that the higher education department has increased the number of seats without enhancing the infrastructure.
"Teachers in the science departments had alleged at executive council meetings that they were finding it difficult to accommodate all students in the class and labs. If the same numbers are maintained, they are fearing the students would be exposed to infection," the official said.
Partha Pratim Roy, an associate professor of physics, said they wanted the number that existed till 2011.
"If the students are forced to attend the theory and practical classes in crammed facilities, we will endanger their lives and that of the teachers. So, we have to take preventive steps," Roy said.
Saturday's meeting decided that the university would follow separate admission criteria for the students from the Bengal board and those from the CBSE and the ICSE council, considering the impact of Covid-19 on the respective board's plus-II exams.
Chief minister Mamata Banerjee had said on Tuesday that if the situation improved in August, campuses might reopen on alternate days in September.