Jackal in Calcutta airport trap
The animal trapped on Friday has been handed over to the forest department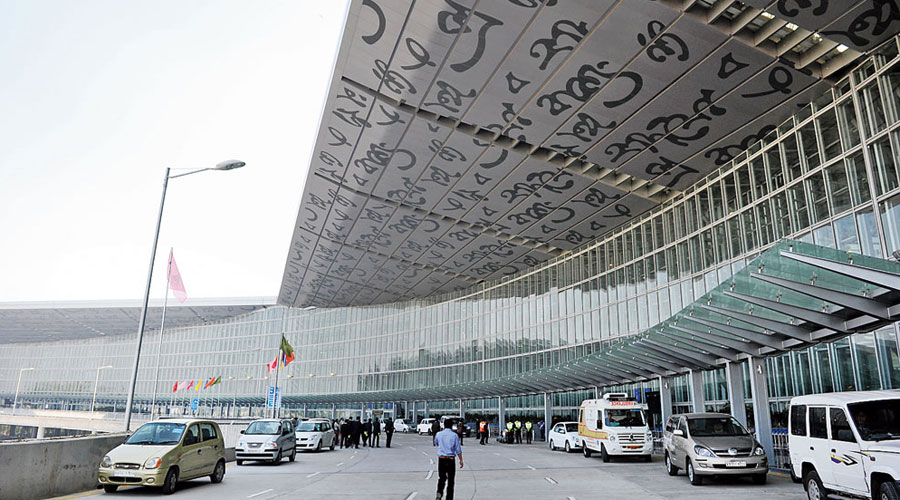 ---
|
Calcutta
|
Published 02.08.20, 05:42 AM
---
A jackal was trapped inside a cage at Calcutta airport on Friday.
It was the second jackal to get trapped inside a cage in the airport in July, an airport official said.
The grassland off the runway has for many years been a habitat for jackals, which often enter the runway and disrupt flights.
The jackal trapped on Friday has been handed over to the forest department.
There are around 10 cage traps with the airport authorities. All of them have been set up following a rise in the number of jackals. But only two animals were trapped last month.
Following a request from airport officials, the forest department had set traps in the airport a few years ago. Airport officials said an agency from Andhra Pradesh had been entrusted with the job of catching the animals a couple of years ago.
All these efforts had reduced the number of jackals at the airport. But the number is on the rise again, the airport official said.
If the pilot of an aircraft reports to the air traffic control that he has spotted a jackal on the runway while preparing to land, he is asked to abort the landing and make a go-around. The runway is inspected and if it is found clear, the flight is allowed to land.
"If an aircraft hits a jackal while landing or take off, it can cause an accident," a pilot said.
Though the airport is seeing a limited number of flights because of the pandemic, some landings have been disrupted because of jackals in the past months, the official said.
A forest official said jackals are very smart animals. "If you give the same bait every time, they will not be fooled. To catch them, you have to use different types of food as bait," Om Prakash, the deputy conservator of forests, wildlife headquarters, said.
Jackals are a cross between dogs and foxes. The ones found in India are golden jackals (Canis aureus).
Jackals reproduce very quickly, one of the reasons why their numbers have grown, another forest official said.