IIT Kharagpur to call 50 scholars back to campus
'Those who are seniors are being recalled and we are also considering the research they are associated with'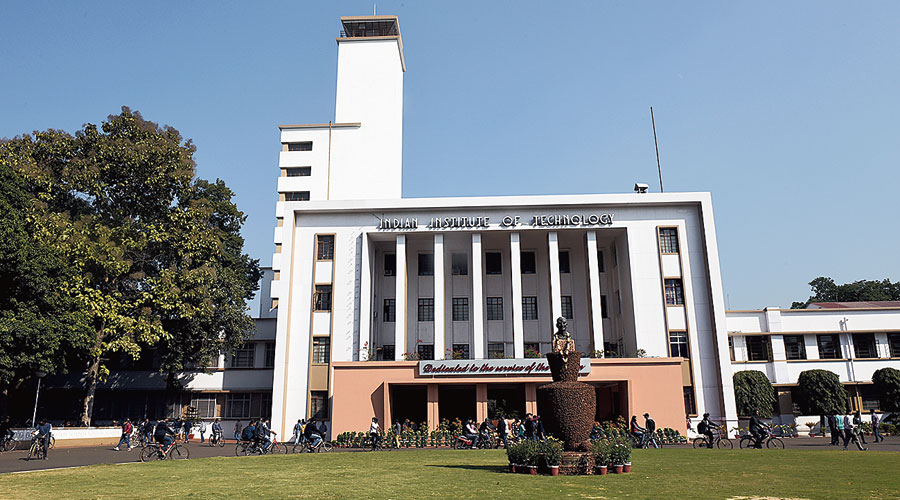 ---
---
IIT Kharagpur, which had closed down the campus in September because of the Covid pandemic, will ask 50 of its research scholars to return, officials of the institute said.
The institute has 3,000 research scholars. "Only a small percentage of the scholars are being brought back because sporadic Covid cases are still being reported on the campus and in the immediate surroundings," an official said.
The research scholars had vacated the campus along with BTech and MTech students in September.
Asked on what basis the 50 scholars have been chosen, Somesh Kumar, the dean of students' affairs at the IIT, said: "Those who are seniors are being recalled. We are also considering the research they are associated with.''
An IIT official said the Centre had in its Unlock-V directive said higher education institutions can reopen from October 15 for research scholars and postgraduate students in technology and science streams requiring laboratory/experimental work.
IIT registrar Tamal Nath said the scholars would have to follow safety protocols upon arrival. They have to abide by the protocol prepared by the BC Roy Technology Hospital, on the campus, during their journey to the campus from the Calcutta airport or Kharagpur railway station.
On reaching the campus, they will have to immediately report to the hospital and follow the standard operating procedure. "Based on the health condition, he/she will undergo self-isolation for 14 days or as required in the designated facility," an official said.
Another official said the authorities were selecting the hostels where the scholars would be put up following the directive on physical distancing. The institute has 23 hostels.
The scholars also have to undergo an RT-PCR test for Covid-19 as close to the date of journey as possible and send the report to the institute.
A scholar accused the institute of acting slow in asking researchers to return to the campus. "IIT Kanpur has completed the third phase of recalling. Our institute will undertake the first phase in December,'' she said.
An official justified the alleged delay saying no other IIT had to be closed down following an outbreak.
Starting August, around 250 Covid cases have been detected on the campus.
"BC Roy Technology Hospital on the campus is not equipped to handle Covid patients. So, we have to exercise utmost caution," the official said.