IIT Kharagpur closed to 'break Covid chain'
No employee of the institute will be permitted to leave or enter the campus till further orders, except for an emergency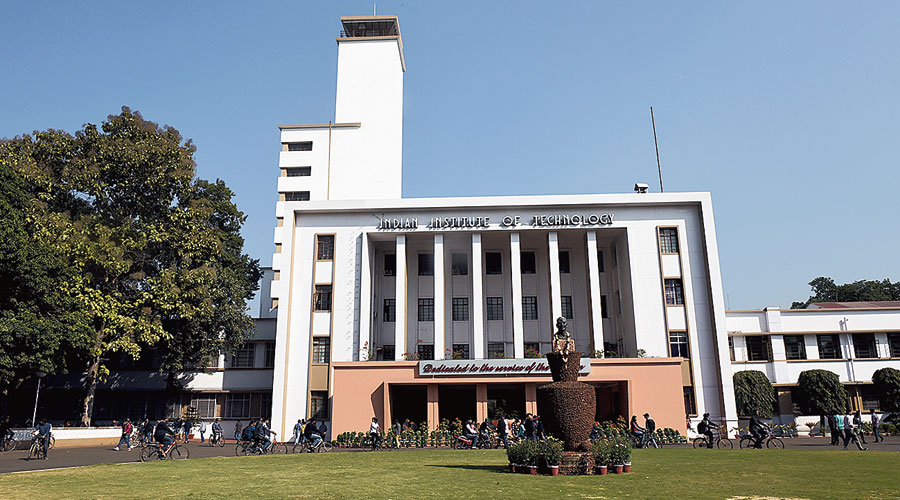 ---
---
The IIT Kharagpur campus will remain closed from September 6-13 or till further notice following an "increase in the number of Covid cases" on the campus.
The rise prompted the authorities to introduce the closure for breaking "the chain of spread of Covid".
A notice signed by the institute's registrar B.N. Singh on Saturday announced the closure.
Following the imposition of the closure, no employee of the institute will be permitted to leave or enter the campus till further orders, except for an emergency.
Those employees who are outside the campus have been advised to stay put.
The entry and exit of employees who are permanent residents of the campus have been barred because the institute wants to break the chain of spread, an institute official said.
The institute had on September 2, through another notification, advised the faculty, members of the staff and others to refrain from moving out of the campus/city.
"Given a further spurt in cases in between, now a blanket ban has been imposed on entry and exit," an official said.
Many of the teachers and officials travel between Kharagpur and Calcutta to visit their parents or relatives. Many go beyond Kharagpur to buy things.
But such movements will not be allowed now, he said.
The OPD of the BC Roy Technology Hospital on the campus will remain closed except for the emergency unit till further notice.
Retired teachers and officials of the institute stay in a society outside the campus and they keep visiting the hospital to for check-ups and medicines. "But this is being stopped now," another official said.
No members of the faculty or employees will be allowed to enter the academic campus area. No domestic help and gardener will be allowed to enter the campus. All offices of the institute will remain closed, according to the notice.
The first positive case was recorded on the campus on August 19 and the number had shot up to 18 by September 4, a surge that prompted the institute to take steps to breaking the chain of spread, an official said.
A professor said the delay in asking students to vacate the campus could be one of the reasons behind the spread.
Close to 3,500 students stayed on the campus till June 20 when the first order on vacating the campus was issued.
"These students did not leave… this meant an assembly, which was not desirable," he said.
Registrar Singh has sought the help and support of the faculty and members of the staff to make the "campus safe and secure from the Covid-19 pandemic".