Former IIT students seek action against associate professor for verbally abusing students
The alumni have said the institute must take strong punitive action against the teacher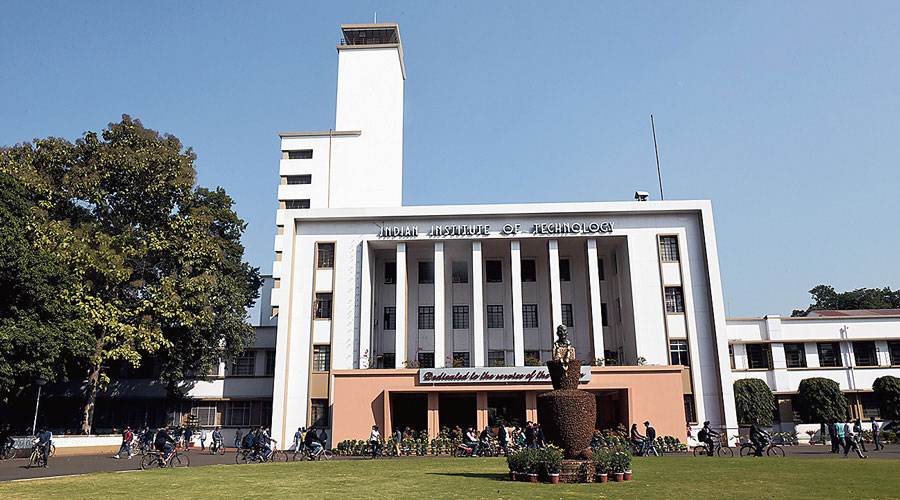 ---
Kharagpur
|
Published 01.05.21, 01:37 AM
|
---
Over 1,000 former students of several IITs have written to the IIT Kharagpur director seeking strong action against an associate professor of social science and humanities who allegedly verbally abused students from disadvantaged categories during an online class last week.
The letter mailed to the IIT Kharagpur director, V.K. Tewari, on Thursday evening said: "We, the alumni of IITs, are disgusted and shocked by professor (the name of the teacher) abusive behaviour towards her student in English class, many of whom belong to Scheduled Castes and Scheduled Tribes. Horrifying videos of her abuse may be seen here (a Twitter link) where she is heard shouting expletives at and humiliating her students."
Repeated calls and text messages to director Tewari and the accused teacher went unanswered.
The alumni have said the institute must take strong punitive action against the teacher.
Apart from former students from the country's oldest IIT, alumni from the IITs in Mumbai, Madras, Kanpur, Guwahati, Delhi, Gandhinagar, Roorkee, Varanasi, Dhanbad, Indore have signed the letter. "IITs are always notoriously hostile to Dalit, Adivasi and backward caste students. It is evident from the video that (the teacher's name) is a habitual offender and believes her casteism and abuse will go uncensured. We cannot allow this," they have written.
The teacher was allegedly caught on video verbally abusing some students and their parents apparently for not standing up when the national anthem was being played during an online class last week. In a purported video she allegedly called the students "bloody b*******".
IIT Kharagpur alumnus Rahul Banerjee, who works with Chhattisgarh's Bhil Adivasis and Dalits and is a signatory to the letter, told Metro that even when he was studying BTech in the '80s, he sensed "a lack of empathy among the teachers and students towards those coming from disadvantaged categories".
"I remember taking classes for these underprivileged students as they sometimes could not cope with the course. IITs have always lacked an inclusive approach that could help these underprivileged students to mainstream themselves. In fact, the preparatory course was devised by the IITs to fill the void. But now in the preparatory course itself these students are being dehumanised," said Banerjee, who graduated in 1983.
"Why does the national anthem have to be played at all during a class?" he asked.
 Indrajit Dutta, who graduated from IIT Kharagpur in 1977 and was in the same batch as director Tewari, said: "This casteist approach existed among students and teachers throughout. But it was not so glaring as it is now.... What has happened is shameful," said Dutta, a signatory.
Complaints of casteist abuse towards students have arisen from IIT Bombay and IIT Madras as well.