Hospitality seats vacant in city colleges
Students cite unwillingness to pay a full year's fees for the few months remaining in the current academic year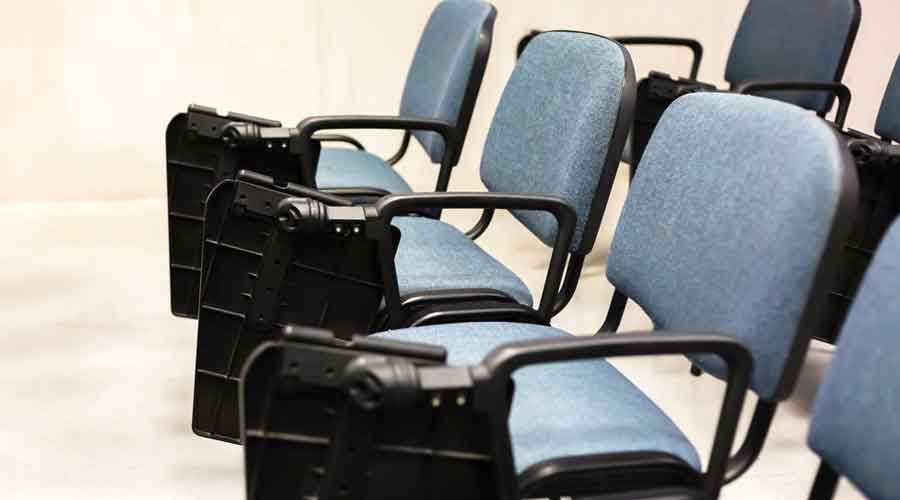 Students appear ready to forgo a year and enrol when hospitality is back in business like it was
Shutterstock
---
Calcutta
|
Published 02.12.20, 02:31 AM
|
---
Many hotel and hospitality management seats are vacant this year because a section of students is unwilling to pay a full year's fees for the few months remaining in the current academic year.
Students appear ready to forgo a year and enrol when hospitality is back in business like it was.
However, career counselors and teachers across several disciplines warned against the trend, which will affect the students' prospects in terms of admission and recruitment.
In the Calcutta school of the International Institute of Hotel Management (IIHM), approximately 30 per cent seats are still vacant in hotel and hospitality management. Across its eight campuses, IIHM has 25 per cent of the seats vacant.
At the Subhas Bose Institute of Hotel Management (SBIHM), about 20 per cent seats are still vacant in hotel management and a little less than that in hotel and hospitality management.
Usually, all seats in these courses are taken up by the time classes start in July-August. There would even be a long waiting list of candidates.
Many students Metro spoke to said they were waiting for things to look up, even if that meant losing a year.
A college principal said what these students failed to understand was that next year they would be facing tougher competition with more applicants. "Gap year should be avoided. Students should rather use the opportunity to attend classes online. Faculties across the world are taking classes now because virtual platforms have made that easier," he said.  
There is another long-term problem with a gap year: when the industry bounces back, there may be enough opportunities but not enough trained professionals.
"Students who are not enrolling this year are actually making a mistake because by the time they graduate, three years from now, the world would bounce back more strongly. There will be a huge demand for people, especially in the hospitality and tourism industry. All the projects (in this sector) that are stalled now because of Covid will restart soon and will be ready in two years. There will be a requirement from the industry and if an adequate number of students are not there, it will create a huge gap between demand and supply," said Suborno Bose, the CEO of IIHM.
BA in hospitality management at IIHM is affiliated to the University of West London and also the Maulana Abul Kalam Azad University of Technology (Makaut) in Bengal. Degree courses at SBIHM are affiliated to Makaut. Both universities have extended this year's admission window to at least mid-December.
The fees for the degree courses range from Rs 1 lakh at SBIHM to about Rs 2 lakh at IIHM per year.
"Parents are reluctant because they are apprehensive of enrolling their children this year. But we are advising parents that the market is opening up and there will be jobs created when they graduate," said Rajib Sen, the chairman of SBIHM.
Students can take bank loans to fund their studies but many parents said they were wary of loans in the absence of proper counselling.
"To help those in financial distress we have scholarships, too. Plus we are also giving them the option of paying in instalments," said Bose.
Admission had also taken a hit because local trains were not running, the head of another institute said.
"There is a tendency among students and their parents to see the campus and the infrastructure before deciding on a college. We have a certain percentage of students who come from districts like Burdwan, Midnapore, Howrah, Hooghly etc, who were unable to come," said Sen of SBIHM. 
Dheerata Chatterjee, 18, was waiting for a few months before taking admission two days back.
"I was waiting for the sanction of a bank loan. If I had not got the loan I might have had to study some other course. I wanted to be in hotel management," she said.