Hospitality career talk tomorrow
Webinar to answer queries in wake of pandemic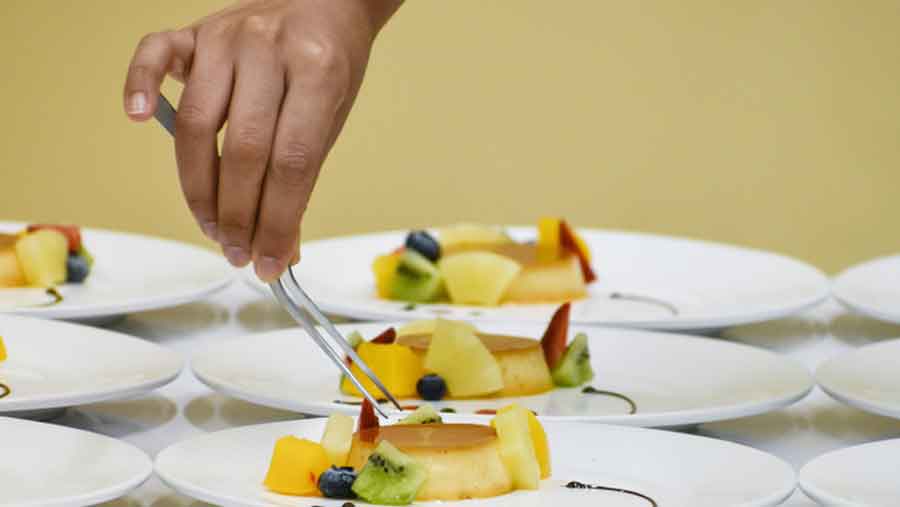 Tens of thousands of students enrol in a professional course after their Plus II board exams every year
Shutterstock
---
Calcutta
|
Published 08.08.20, 03:25 AM
|
---
A virtual session on Sunday, helmed by seasoned hoteliers, will discuss careers in hospitality management in the wake of the Covid-19 crisis.
Virtual Insights — an ABP initiative in partnership with IIHM presents a virtual session on "Careers in Global Hospitality Management" will be held between 5pm and 6pm on Sunday. The webinar will be held on Zoom platform.
Like all other sectors, the pandemic has hit the hospitality sector hard. Hotel rooms do not have boarders, restaurant tables are vacant, tourism is crippled and airlines are struggling.
Tens of thousands of students enrol in a professional course after their Plus II board exams every year. But this time, the Covid-19 crisis has left them worried. Parents, too, are in two minds about investing money in such courses because they are not sure if the course will fetch their children jobs.
They are not sure when physical classes will resume. They are not confident of enough internship opportunities.
On Sunday, the speakers at the session will answer these queries.
Suborno Bose, chairman and CEO of IIHM and IHC London, will moderate the session and the panellists will be — Kumar Shobhan, general manager, Hyatt Regency Kolkata; Vijay Malhotra, cluster executive chef, ITC Royal Bengal and ITC Sonar; and Abdullah Ahmed, director, IIHM Delhi, and associate director, Indismart Global.
The programme will include a question and session after the panel discussion.
"We expect many questions — on placements, on the possibility of resumption of physical classes, on the chances of good internship opportunities. Practical lessons and hands-on training are the key to a professional course. They can never be substituted by online classes," Suborno Bose said.
People who want to take part in the webinar can register for free at https://bit.ly/VIwithIIHM
The first 500 to register will be able to interact with the speakers directly on Zoom. The session will be available on Facebook Live at www.facebook.com/ iihmhotelschool as well.
"Right now, there is turbulence. But once this crisis is over, the sector will bounce back stronger than ever. People will start travelling — for business and leisure. Many people have been furloughed or have lost their jobs, creating a big gap. When the sector bounces back, there will be a demand for skilled professionals," Bose said.
Career prospects in hospitality management in the wake of the pandemic
⚫The shift from online to physical classes
⚫The lack of internships
Virtual meet
⚫What: Virtual Insights — an ABP initiative in partnership with IIHM presents a virtual session on "Careers in Global Hospitality Management"
⚫Where: Zoom webinar
⚫When: Sunday, 5-6pm
⚫Registration: https://bit.ly/VIwithIIHM
The first 500 to register will be able to interact with the speakers directly on Zoom
⚫Panel: Kumar Shobhan, general manager, Hyatt Regency Kolkata; Vijay Malhotra, cluster executive chef, ITC Royal Bengal and ITC Sonar; and Abdullah Ahmed, director, IIHM Delhi and associate director, Indismart Global
⚫Moderator: Suborno Bose, chairman and CEO of IIHM and IHC London