Hathras protest pockets sprout in Calcutta
The slogans and posters brought back memories of the numerous protests against the new citizenship thrust that rocked Calcutta before Covid-19 struck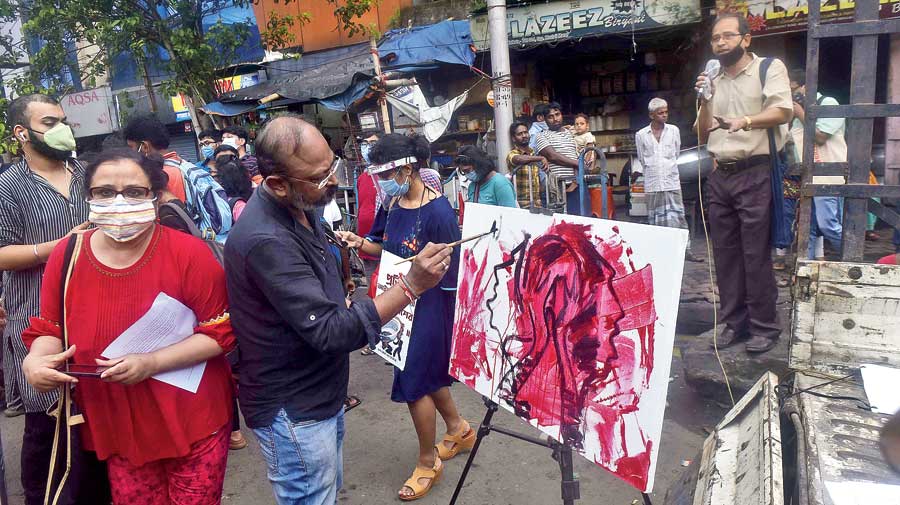 ---
|
Calcutta
|
Published 06.10.20, 01:41 AM
---
Some of Calcutta's busiest intersections became protest squares on Monday, with hundreds of marchers led by women demanding justice for the Hathras teenager who died after being allegedly gang-raped and brutally assaulted.
The slogans and posters brought back memories of the numerous protests against the new citizenship thrust that rocked Calcutta before Covid-19 struck.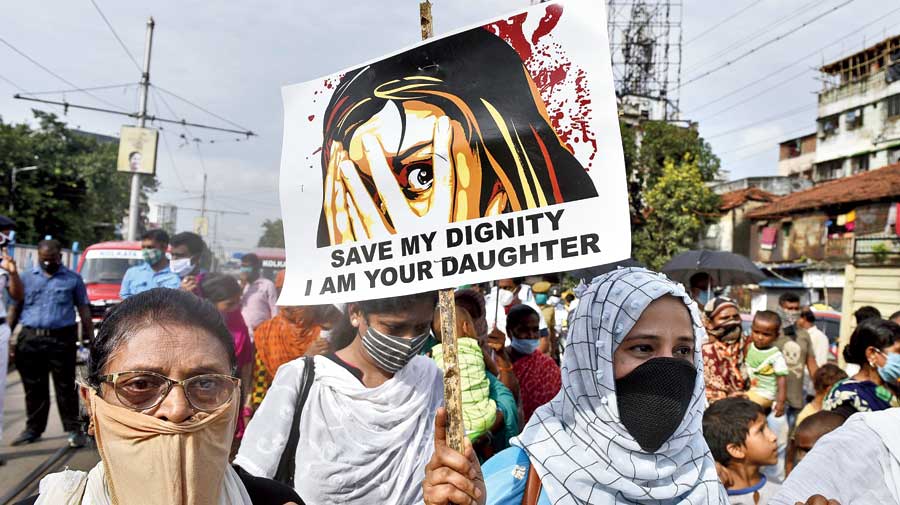 One rally started from the Moulali intersection and ended before the Calcutta Municipal Corporation headquarters on SN Banerjee Road. Another started from Ripon Street and wound its way to the statue of Mother Teresa on Park Street. Participants in a third rally marched from Rajabazar till Rani Rashmoni Avenue. A fourth was held on College Street.
A common anguish at all rallies: rapes are not new in India but the state machinery "shielding" alleged rapists is unforeseen.
"It is not that rapes did not take place when non-BJP parties were in power. But under this regime, there is a bid to shield rape accused. From Kathua to Unnao to Hathras, there is a similar pattern," said Mitali Biswas of All India Progressive Women's Association, who was part of the march from Moulali.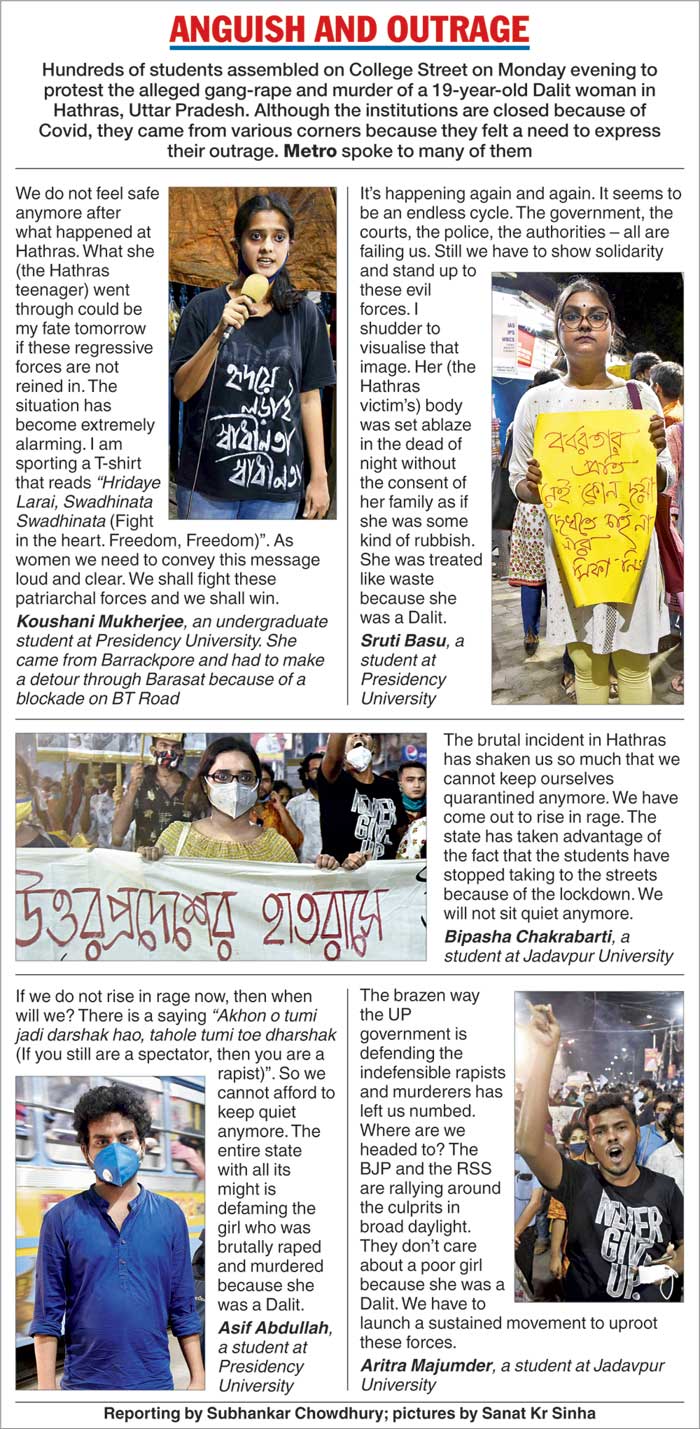 She spoke of Sonia and Rahul Gandhi visiting the family of the Delhi gangrape victim in 2013. "The Delhi gang rape was equally horrific. But it (the visit) was a moment of compassion and grace. In Hathras, the people in power are busy tormenting the victim's family," Biswas said.
Several officials had publicly played down the possibility of the girl having been raped. The family has accused the administration of confining them and trying to throttle their voice.
"The impunity with which a section of the establishment is shielding the accused is hard to believe," said Soma Marik, a teacher and member of Ten to Ten Thousand, a forum against sexual violence.
"This brazenness is new in India. Earlier, a rape was condemned by one and all. Now, there are people trying to play a caste card even in a rape case," said Namita Haldar, from Raidighi in South 24-Parganas.
"The girl killed in Hathras was just a few years older than my daughter. I want my daughter to know the reality of the country she is growing up in. She should also know that there are people who are willing to fight oppressors," said Salma Khatoon, who walked from Ripon Street.
A poster showing a severed tongue read: "Jibh kete phelte paaro, boba korte parbe na (you can sever our tongue, but you cannot gag us)". The Hathras teenager had her tongue severed.