Election over, Calcutta Municipal Corporation board restored
The state government had appointed the administrators and vested on it all the powers of the mayoral council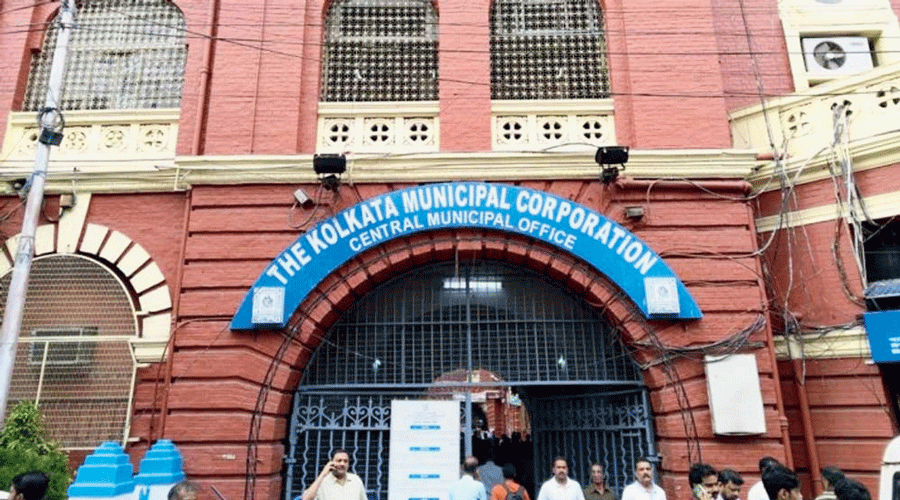 ---
|
Calcutta
|
Published 05.05.21, 01:36 AM
---
The Firhad Hakim-led board of administrators of the Calcutta Municipal Corporation, which had been removed by the Election Commission of India in March, was reinstated by the state municipal affairs department on Tuesday.
The board of administrators, which took over after the tenure of the elected civic board lapsed last year, held a meeting with all ward coordinators — the erstwhile councillors — on Tuesday afternoon. The coordinators were asked to focus on Covid containment and management.
"…the board of administrators of the Kolkata Municipal Corporation is restored," an order issued by the secretary of the state municipal affairs department read. "It is necessary to reinstate an experienced body of persons to handle and contain the grave situation persisting due to the second wave of Covid-19 pandemic."
The order mentioned that since the model code of conduct for elections ended on Monday, the election commission's order ceased to exist. The poll panel's order had said no political appointee could run the civic body of a place where elections were due.
The CMC elections could not be held in 2020 despite the end of its five-year tenure because of Covid.
The state government had appointed the board of administrators and vested on it all the powers of the mayoral council. The members of the board are the former mayoral council members.
The board takes all important policy decisions of the civic body and has all the powers of the mayoral council.
Chief minister Mamata Banerjee has said that battling Covid will be the top priority of the third Trinamul government.
Firhad Hakim, former mayor of Calcutta and chairperson of the board of administrators, spoke on similar lines at the meeting with the ward coordinators. "This is not the time to rejoice. Covid is our top priority now and all of you have to work very hard," he said.
The coordinators had played a crucial role in tackling the Covid situation in the city last year. They had acted as a bridge between residents and the state government and the CMC.
Some coordinators had provided cooked and uncooked food to quarantined families last year. They had also helped conduct tests in many places where people were averse to undergo
Covid tests
At Tuesday's meeting, the coordinators were told to once again get engaged in the fight against Covid. "The CMC will run 12 ambulances with oxygen facilities to shift Covid patients to hospitals or safe homes. The ward coordinators will be handed over phone numbers of officials who are in charge of the safe homes and who need to be informed if someone has to be transferred to a safe home," said a coordinator.