Domestic workers share lockdown plight
Online session on women's day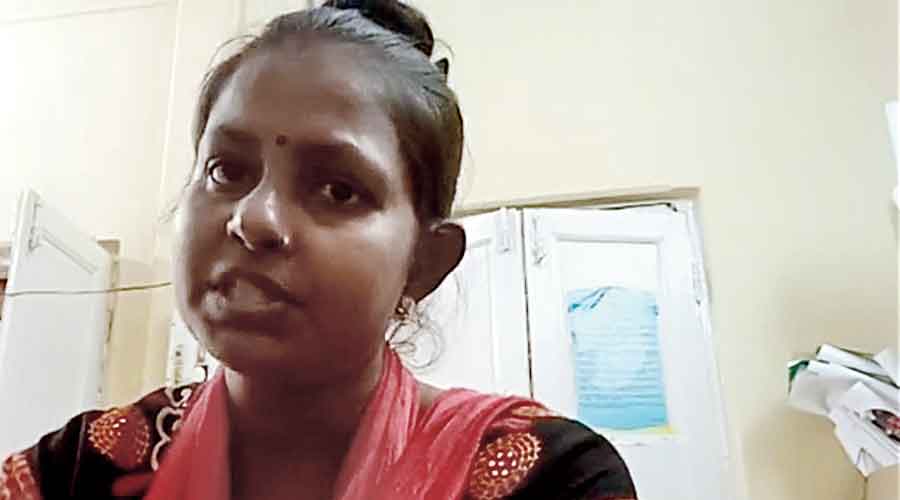 ---
|
Calcutta
|
Published 09.03.21, 03:44 AM
---
Job loss, pay cuts, lack of transport and social boycott, a handful of domestic workers came together on a virtual platform on Monday to share the challenges they had to endure during the early stages of the Covid pandemic last year.
Sankari Mondal, who lives in Sonarpur in the southern fringe of the city, rode her cycle for over two hours every day to travel between her home and her employers' homes in south Calcutta. She used to travel by train before the lockdown. While crossing barricades in containment zones and blocked rail gates, Mondal had to lift her cycle.
"The lockdown was prolonged. I could not step out for work and stopped getting salaries. My savings was almost finished. I could not keep sitting at home," said Mondal, whose husband, who paints houses, also went out of work during the lockdown.
Some of her employers had bluntly told her she did not need to come. Those who still wished to employ her said they would not let her in if she took a train or any other public transport.
If the challenges at the workplaces were not enough, some of neighbours also "targeted her for visiting the city and bringing the virus back into her locality".
Her octogenarian mother also faced taunts from neighbours, Mondal said.
She was summoned by the leaders of the outgoing panchayat. "I told them clearly — either arrange for means to run my family or let me do my work," Mondal said.
Despite the odds, Mondal drew "satisfaction that she was able to provide two square meals to her family members in the lockdown".
Monday's session was organised by Ebong Alap (Conversations and More), a voluntary organisation of "writers, teachers, journalists, researchers and performance artists to focus on critical and gender-sensitive citizenship", to mark International Women's Day.
Ebong Alap has recently launched a gender archive in Bengali, billed as the first of its kind.
The moderator, Satabdi Das, reminded viewers that the women working at factories were at the root of the women's movement in the early 20th century. "It was earlier celebrated as International Working Women's Day but the lure of discounts at shopping malls has now cloaked the 'working' part," she said.
Putul Das, another domestic worker who lives in Dum Dum, had a story similar to Mondal's to share. Das and many other women like her were "forced to pluck wild greens from fields and wetlands and pond banks" because of a cash crunch.
Aparna Halder, who lives in Bidyadharpur in South 24-Parganas, said the job loss in the wake of the lockdown was only made worse by the havoc wreaked by Cyclone Amphan.
Halder spent many days at a camp, volunteering to cook for the homeless in May last year.
Rights activist Paramita Chowdhuri said domestic workers faced "permanent income loss, hampering of children's education and domestic violence" during the lockdown.
"But these women showed tremendous resilience. Many of them switched professions and took to selling vegetables and fish," she said.