Pehle who: fallen tree or flow of power?
Live wires stall tree teams, fallen trunks stand in way of cutting lines in Calcutta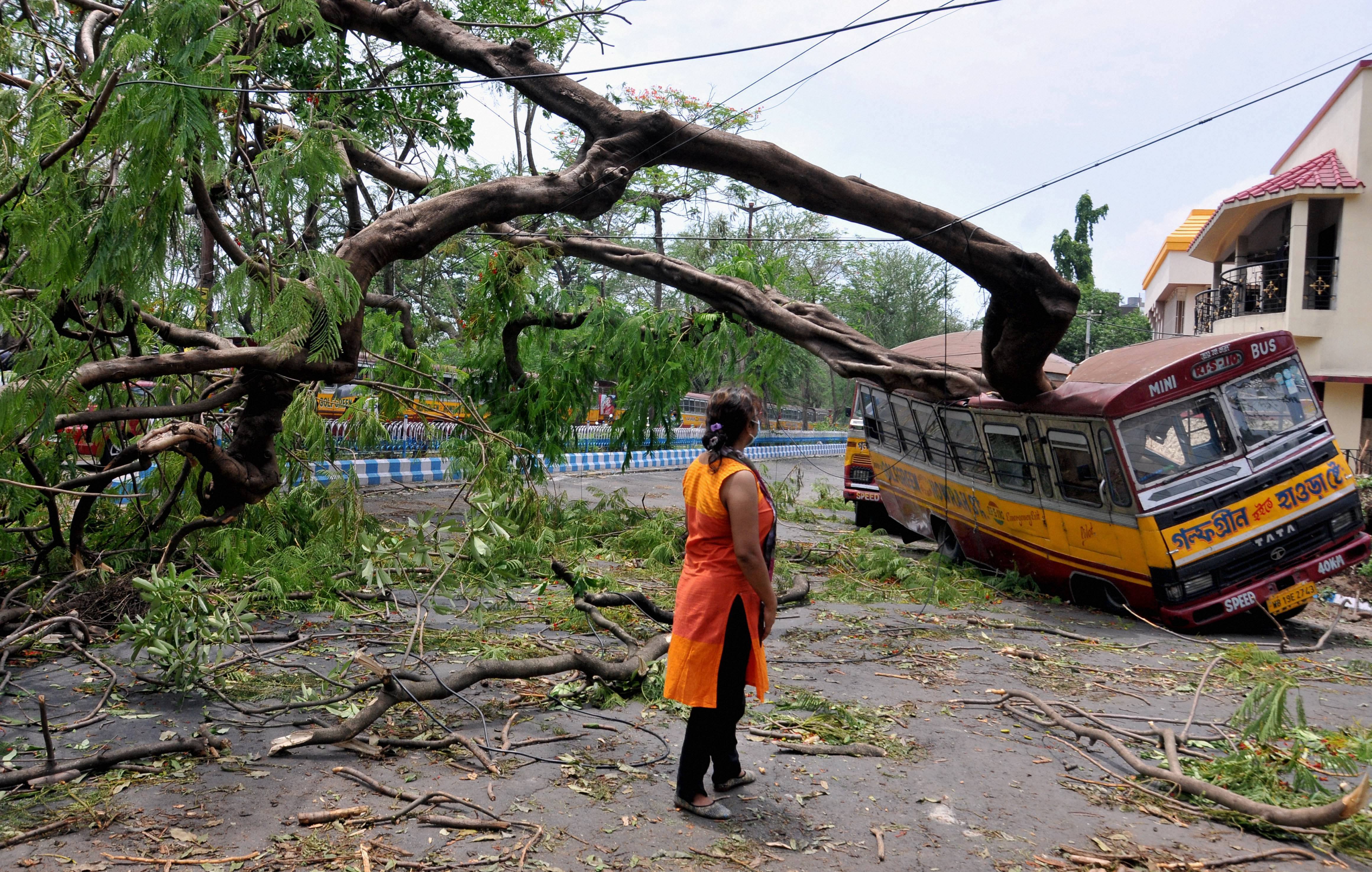 ---
|
Calcutta
|
Published 24.05.20, 10:02 PM
---
A chicken-and-egg question has developed in the city following a "Pehle Aap" phenomenon: what should be tackled first, the fallen trees or the flow of power?

Officials of the Calcutta Municipal Corporation is saying the civic body cannot remove trees in many places because power flow in snapped wires has not been switched off. The power utility's workmen have been saying they are not able to work on restoring supply because fallen trees block access to the site.
The result is delay in restoring power supply to parts of Tollygunge, Behala, Jadavpur and Garia. These are mostly places where the power utility has overhead electric cables. More than 96 hours have passed, yet power supply has not been restored in several areas.
"There is a gross lack of coordination. In the internal meetings, our team leaders who are managing the tree removal work accused CESC of not doing enough. They said CESC officials and engineers were not responding to calls," a CMC official said.
He said ground-level personnel reported sparks in electric wires when they went to remove fallen trees in many places. As a result they are refusing to work.
"At the same time, we are also hearing that power utility engineers have said they are not being able to access work site as trees are blocking the path and hindering their work," said the official.
A CESC official: "We are working in coordination with the CMC."
The situation has forced many people to shift to their relatives' homes. Some have also shifted to accommodation provided by office.
A Jadavpur resident, an engineer who works with a state government agency, has shifted to a guest house of the agency in Ballygunge on Saturday. "It was impossible to live without power for three days. So, I requested my office to open the guest house for my family," said the engineer.
A CMC official said a tree that fell in Parnasree and got entangled in electric wires was removed on Sunday. The power utility's officials switched off electric supply and only then the CMC team started removing the tree.
A CMC official said that in many places civic teams could not work fearing electrocution.