Calcutta University bars entry of 5 former students for puja lapse
An inquiry committee is probing who played the key role in organising Saraswati Puja at a time normal academic activities have not yet resumed because of the pandemic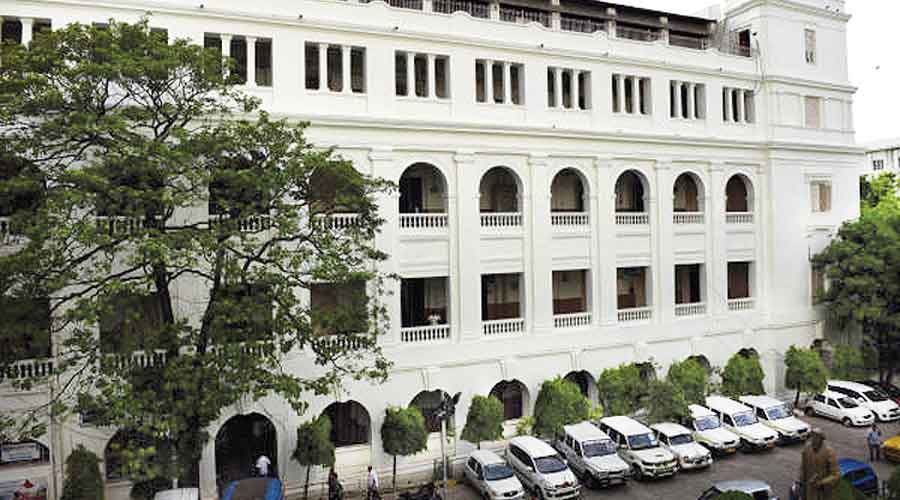 Calcutta University
FIle picture
---
College Street
|
Published 23.02.21, 02:45 AM
|
---
Calcutta University has disallowed the entry of five former students, all current or former members of Trinamul Chhatra Parishad, for two years because they had organised Saraswati Puja that was accompanied by "a loud and frivolous programme inside the campus".
An inquiry committee was constituted last week to probe who played the key role in organising the puja on the College Street campus at a time normal academic activities have not yet resumed because of the Covid pandemic.  
The committee's report was placed before the CU syndicate on Monday, following which vice-chancellor Sonali Chakravarti Banerjee announced the decision to bar the entry of the five former students into any of the campuses of the university.
"On 16.2.21, certain persons had organised some performances (involving some music and dance etc, which appeared to the academic community to be of low and degrading taste, and violative of the rich heritage and cultural standards followed by the University) in the College Street campus of the university without any permission of the university authorities," reads the resolution adopted at the syndicate meeting.
"….the unauthorised arrangement of a loud and frivolous programme inside the campus in this manner had shocked the academic community at large." 
The VC said the syndicate members unanimously decided to disallow the entry of the five into any of the campuses of the university for two years.
The VC named the five - Manishankar Mandal, Raja Mehedi, Debarshi Ray, Tirthapratim Saha and Ronny Ghosh.
Mandal, an assistant professor at the Sanskrit College and University, told Metro that "there was no question of seeking permission" because education minister Partha Chatterjee had said on February 3 that Saraswati Puja could be organised on campuses following safety protocols.
"The current students must have organised the Saraswati Puja. CU is a state-aided university. I just went to see the puja like several others. If the university formally communicates to me about the decision, I will move court," said Mandal, a former office-bearer of the CU students' union.
Asked about minister Chatterjee permitting the Puja, the VC declined comment.