Haj House turns into Covid unit
Charnock Hospital to run satellite facility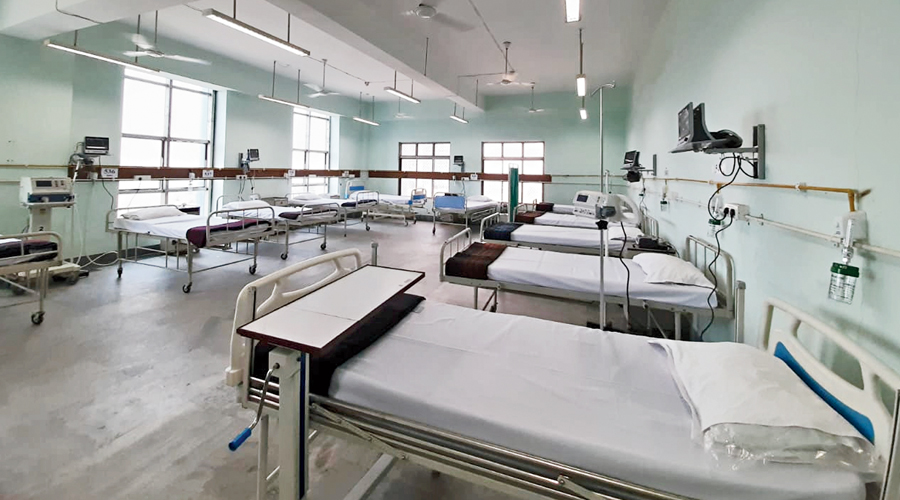 ---
---
Haj House near Kaikhali has been converted into a satellite Covid-19 facility of Charnock Hospital.
The centre on VIP Road has 90 beds, 50 of which are intensive care unit beds, an official of the hospital said.
"The bed count is set to go up to 300. The satellite unit is being run on a private-public partnership in association with the state government's health department," the official said.
All beds at the unit have piped oxygen lines. Apart from that, ventilators, BiPAP equipment for ICU beds as well as a CT-scan unit are operational there.
"The satellite centre has dedicated ambulances, run in coordination with the health department," the Charnock official said.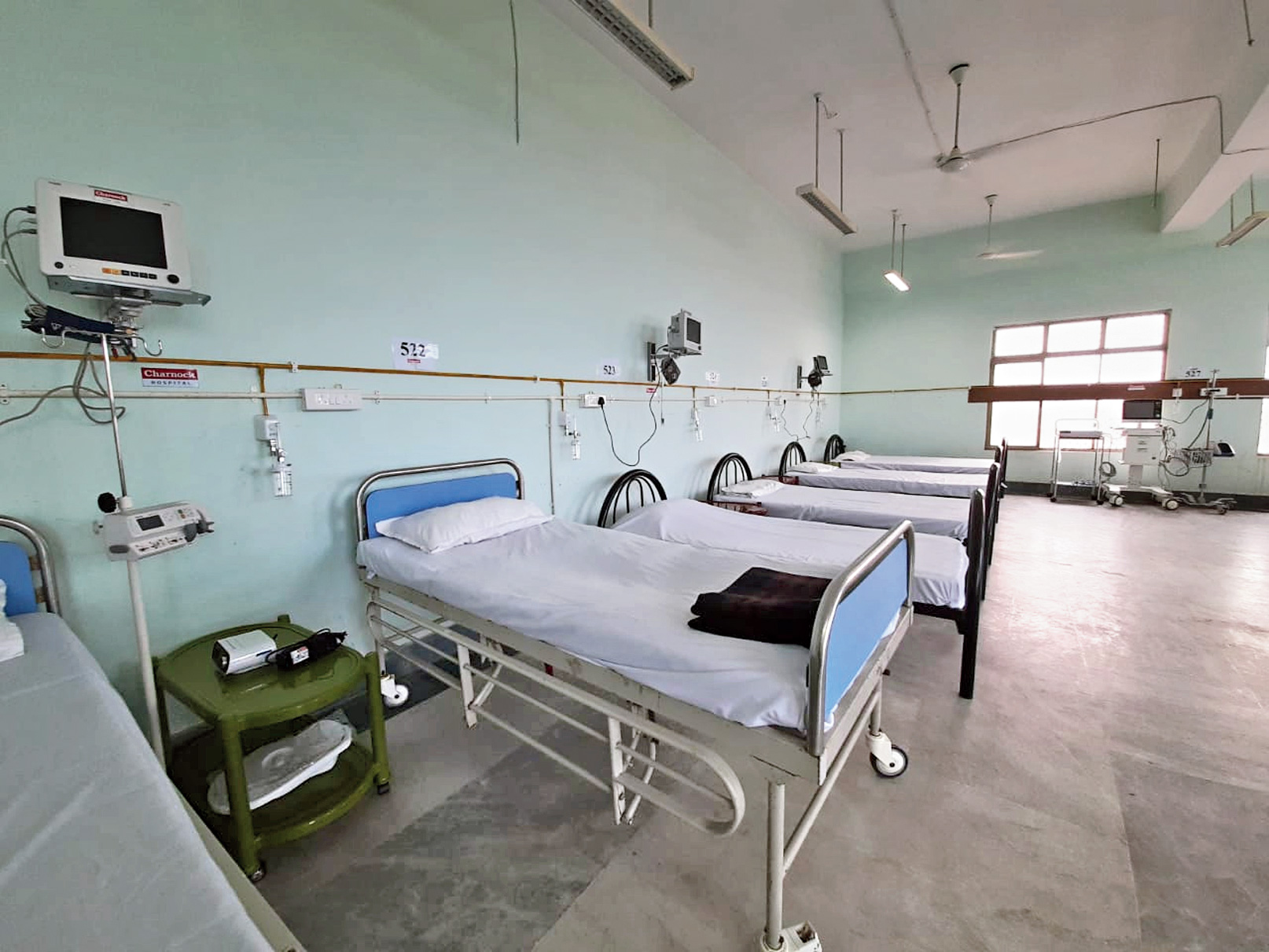 Prashant Sharma, the managing director of Charnock Hospital, said the VIP Road unit would use oxygen cylinders till an oxygen plant was set up. "We have requested the state government for support," he said.
Sharma said they had tied up with a city-based group of entrepreneurs who would help them financially to buy medical equipment. "They have promised us equipment worth Rs 3 crore," he said.
The private hospital, located off VIP Road near the airport, is the third facility in the city after Medica Superspecialty Hospital and AMRI Hospitals to take up a government-run establishment and convert it into a satellite unit for Covid patients.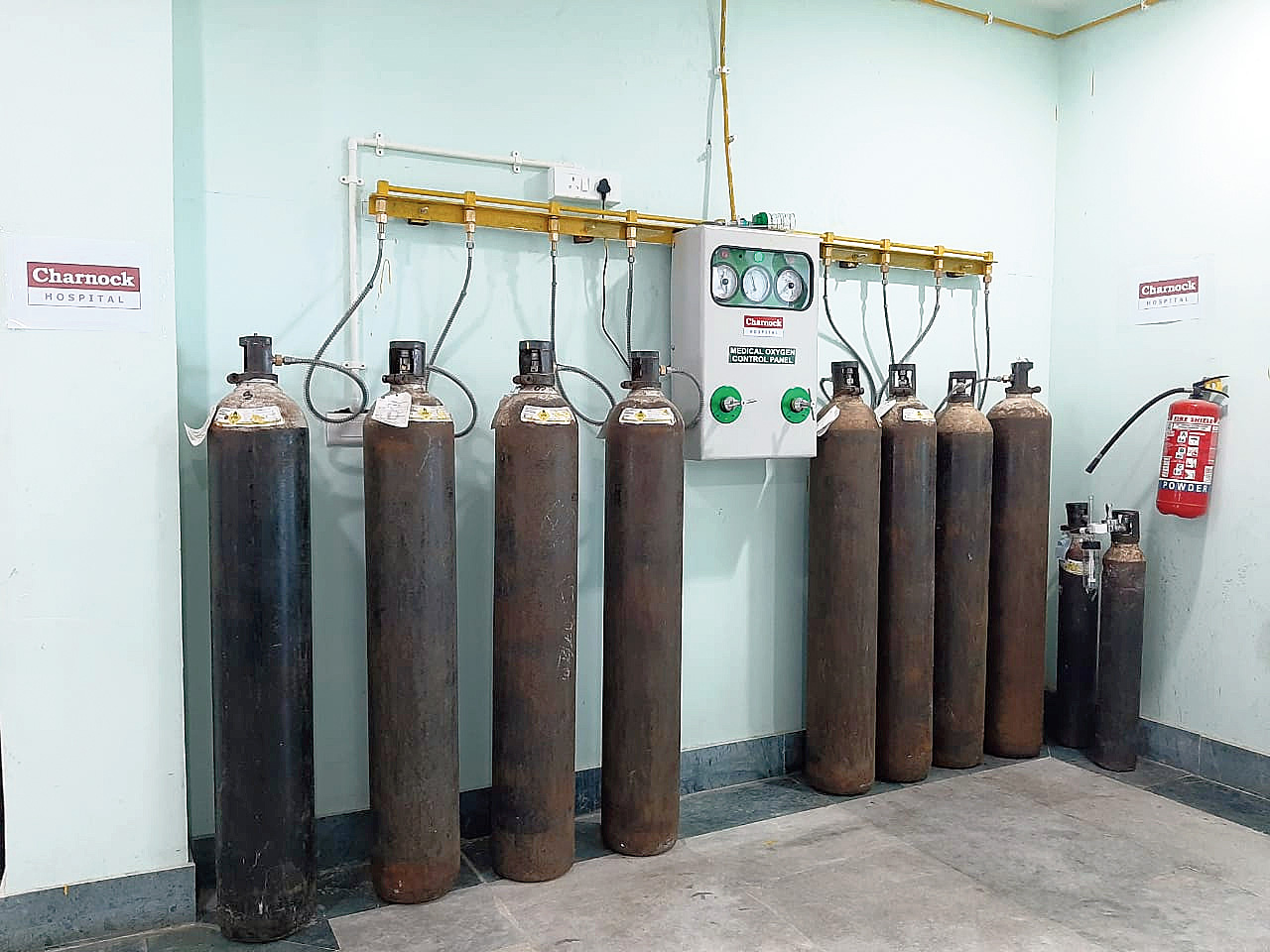 The state government has asked private hospitals to open satellite units for Covid patients with mild or moderate symptoms so the hospitals could accommodate more critical patients.
Medica has set up a unit at Kishore Bharati Stadium.
The Salt Lake branch of AMRI Hospitals has started operating a satellite Covid-19 unit inside the Salt Lake stadium.
A portion of the stadium's youth hostel that has large dormitories have been retrofitted to accommodate Covid-19 patients. "Piped oxygen lines have already been installed," said Surojit Roy, the CEO of the Salt Lake stadium.
"The location is ideal for us as our hospital is located right opposite. All 250 beds are expected to start functioning in a few days," an AMRI official said.
The state government has invited private hospitals and nursing homes to convert government facilities such as stadiums, large halls and community centres into satellite facilities for patients.