IIT Kharagpur waives some fees for next semester
The institute has also extended the deadline for payment from July 27 to August 26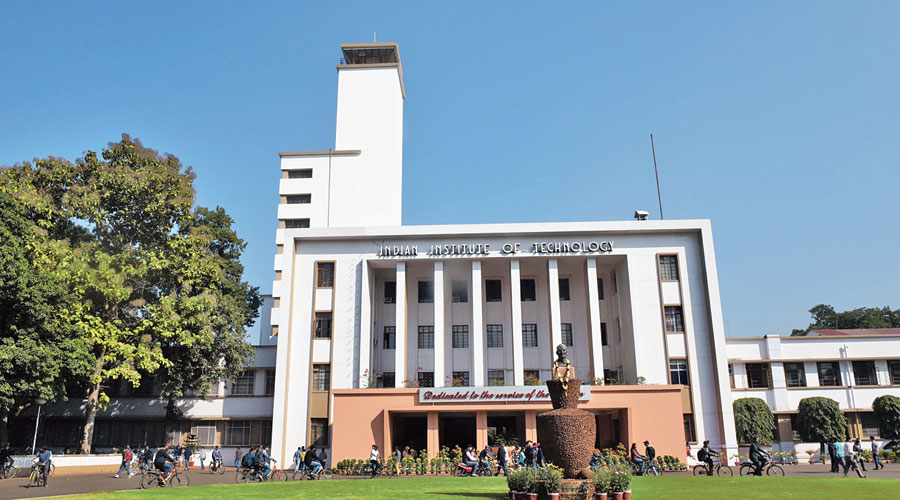 ---
---
IIT Kharagpur has waived the mess fee and the hostel overhead charge, along with some other charges, following a demand for exemption from students on the ground that the institute would hold classes online in the upcoming autumn semester.
The dean of students' affairs, Somesh Kumar, announced the waiver decision four days after the students' senate — the official representative body of the IIT Kharagpur student community — had written to him demanding exemption of the mess fee and the hostel overhead charge.
Kumar wrote to the senate on Tuesday: "The following fee concession is being given to all the students for registration for autumn semester. Mess advance, hall overhead charge, hall council budget, electricity and water charges and technology film society fees will not be charged."
The mail also says that the "students who have already paid any of the above charges" will get a refund.
Kumar had on July 13 written to the students informing them that the autumn semester would start on September 1 with online classes.
In the letter, he asked the students to pay the mess advance (Rs 10,000), hall overhead charge (Rs 600), electricity and water charges (Rs 800), hall council charge (the amount was to be communicated later) and the technology film society charge (Rs 100) for the semester by July 26.
The students were asked to pay some other fees, too, such as the hall establishment charge (Rs 12,500), tuition fee (Rs 2,500) and the gymkhana fee (Rs 600).
The students had demanded a reduction in the hall establishment and gymkhana charges, along with the exemption of the mess fee and the hostel overhead charge.
Asked about the waiver, Kumar told The Telegraph: "We had a discussion among ourselves today. It was decided that some of the fees would be waived."
The institute has also extended the deadline for payment from July 27 to August 26.
A member of the students' senate said they were ready to pay the remaining fees, especially because some of the students have to return to the campus to attend the online classes because of poor internet connectivity at home.