Vaccine 'capacity mapping' in city hospitals
Mail from hospital accreditation board and Ficci to private sector health facilities triggers meddling allegation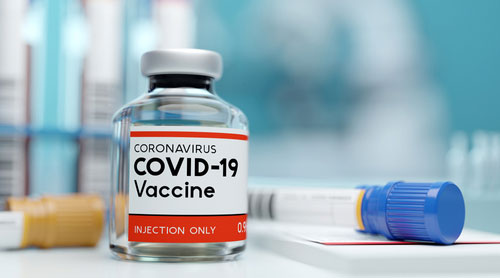 ---
|
Calcutta
|
Published 26.11.20, 01:39 AM
---
Two agencies, the National Accreditation Board for Hospitals & Healthcare Providers (NABH) and the business chamber Ficci, are "capacity mapping for vaccination facilities in the private sector" on behalf of the Centre.
On Wednesday, the two agencies jointly sent a mail to some private hospitals in Calcutta asking a series of questions and stating that they "are collecting this information only to supplement the efforts of the government for Covid-19 Vaccine admini-stration".
"This information will help the government to understand the capacities of the private sector," the mail reads.
There is no clarity yet when Covid-19 vaccines would be available but the Centre and the state governments have already started preparations for inoculation.
The mail from the two agencies has triggered questions about "interference" by the Centre. A Bengal government official said the agencies should not have sent such queries to private hospitals in the state.
"We will look into the matter. The state government is making all arrangements for vaccinations," a senior official of the state government said.
Some of the questions in the mail sent by Ficci and NABH to private hospitals:
⚫Do you have the physical capacity (eg. earmarked vaccination area) to inoculate people in your facility?
⚫How many trained inoculators do you have in your facility that you can utilise for Covid vaccination?
⚫Are you prepared to take up one community around/nearby your hospital/unit (within 5km radius) to inoculate?
⚫Do you have cold storage facilities in your hospital to store vaccines?
⚫How many trained inoculators can you provide to support the government in semi-urban and rural areas?
⚫If we provide you with the training module, will you be able to impart training for inoculation to: registered nurses, ANMs, resident doctors, phlebotomists, AYUSH doctors, pharmacists, technicians?
⚫How many inoculations can you accomplish per inoculator on an 8-hour and 16-hour basis?
⚫What support will you need to effectively partner with the government to provide vaccination in semi-urban and rural areas in your state?
The Mamata Banerjee government has sent a different set of vaccine queries to private hospitals, which are related to the number of healthcare workers at their disposal. On Wednesday, state health department officials met representatives of private hospitals and asked them to send details of all their employees for vaccination.
Healthcare providers will be given priority for vaccination and hence, the list is being prepared, said an official.
"We recently held a meeting with health ministry officials and have been told to prepare a strategy for Covid vaccination," said Alok Roy, the chairman of Medica Superspecialty Hospital group and national chairman of Ficci's health service. "We are preparing a strategy paper to cooperate with the Centre for the vaccination drive."
Sources said the set of questions sent to the hospitals by NABH and Ficci was part of the survey that would help the government prepare a strategy paper on vacci-nation.
State government officials, however, said they were making their own surveys and preparations for vaccinations for Covid-19.
"We are upgrading the cold chains across the state for storage of vaccines. A database of private and government healthcare workers has already been prepared," said a state government official. "At Wednesday's meeting, private hospitals were asked to provide some more details of their employees."
A three-level task force has been set up by the state for the vaccination, said the official. "We have also prepared a list of inoculators," the official said.
An official of a private hospital said separate communications from the Centre and the state government could create confusion. Some of the hospitals have told Metro that right now they might not be able to take part in large-scale vaccination drives.
"Manpower would be a big issue for private hospitals," said the CEO of a hospital. "Already, doctors, nurses and other healthcare workers are struggling with a large number of Covid patients. On top of that the number of non-Covid patients has started increasing sharply."
This newspaper reported on Wednesday that the number of patients turning up at the OPDs of private hospitals from districts has been rising rapidly since the resumption of suburban train services on November 11.
"All our doctors and other clinical staff are grappling with so many patients and the number will keep increasing in the coming months.
So, it will be difficult to set aside staff for large-scale vaccination drives. It will be difficult to be involved in a vaccination drive within a 5km-radius around the hospital, as suggested by NABH and Ficci," said an official of a private hospital in Calcutta.
Some hospitals said providing space on the premises for vaccination would be a challenge. "Already, we have earmarked a big area for a fever clinic. It will be difficult to provide another big area for vaccination," he said.
Hospitals expect huge crowds for Covid-19 vaccines.