IIT Kharagpur arms itself with clean chit
Returning scholars need to give undertaking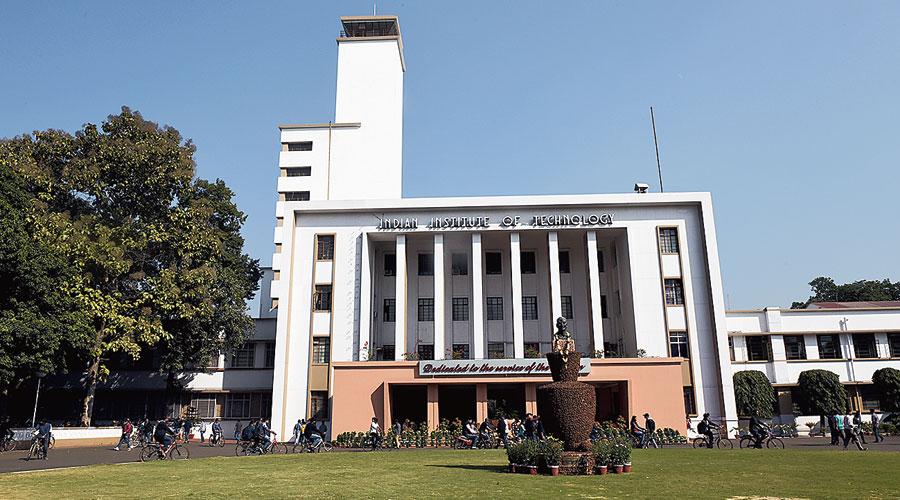 ---
---
A research scholar at IIT Kharagpur prior to his/her return to the campus has to sign an undertaking that says among other things: "That in case of emergency, the non–availability/inadequacy of medical facilities may lead to serious consequences for which Institute and/or its authorities will not be responsible in any form".
The institute has prepared a list of 50 research scholars who will be recalled from December 1 if they sign the undertaking.
The clauses in the undertaking state that the research scholar has to be mindful of the fact that the BC Roy Technology Hospital, IIT Kharagpur, provides only primary healthcare and there is no advanced medical treatment facility on the campus or in Kharagpur township.
The scholars will also have to agree that they are aware of the "difficulties in availing advanced medical facility at Calcutta hospitals".
The research scholars who had vacated the campus in September following a spike in Covid-19 cases are being recalled.
Out of the 4,000-odd research scholars, 50 "senior most research scholars" from the 2011-13 batches are being recalled in the first phase from December 1 to 5.
An IIT official said the clauses were included to make the research scholars aware of the risks involved in rejoining the institute.
One of the clauses makes a research scholar say that: "I am consciously using my discretion to travel to the IIT Kharagpur campus to urgently complete my research at my own risk".
A research scholar said the institute was seeking to wash its hands of in case of any medical emergency amid the pandemic. "We are on our own…. But as completing the research that I had to abandon is a must, I had to sign the undertaking," he said.
Somesh Kumar, the dean of students' affairs, is overseeing the recall process. Contacted by this newspaper, he declined comment.
Another official said: "The Kharagpur Sub-divisional Hospital near the campus and Midnapore Medical College and Hospital, about 17km away, have reached a saturation point, dealing with a rising number of Covid cases. Those who study at IIT also rely on hospitals in Calcutta for critical treatment. But distance is a matter of concern."