Cops to help transport patients to safe house
The decision was taken after civic workers faced a steady resistance from Covid patients living in slums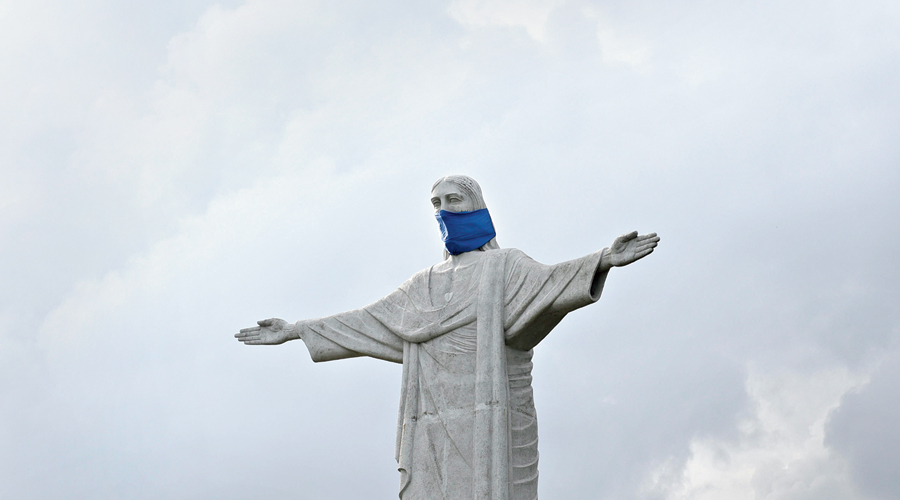 ---
---
The Bidhannagar Municipal Corporation will ask police to accompany health workers and ambulances to transport "unwilling" Covid patients from slums to a government safe house for isolation.
The decision to take the help of cops was taken after civic workers faced a steady resistance from Covid patients living in slums in Duttabad, Mongalganthi and in parts of Baguiati and Rajarhat, a Bidhannagar Municipal Corporation health official said. All these places are densely populated and those living here have little or no option to go for self-isolation as their single or two-room houses do not have toilets. They use public toilets and community taps for water.
The living areas are cramped. A single entry to slums in these areas lead to narrow passageways lined with rooms on either side, a civic official said. It is impossible for a Covid patient to self-isolate himself/herself without risking the spread of infection among others, the civic official said.
Earlier this week, chief minister Mamata Banerjee had expressed her concern regarding the Covid situation in North 24-Parganas, especially because of the congested pockets in several places.
Duttabad, a slum bordering Salt Lake; Mongalganthi and Atghara near Baguiati; and several areas in Rajarhat and Narayanpur are among the places under civic scanner.
It was a challenge to transport patients from these areas to a safe house as they feel they are better off at their homes, a civic health department official said.
"Many are refusing to move to the government safe house… they pose a serious risk to the spread of Covid. No amount of persuasion has worked… so, we decided to take the help of cops," the official said.
Civic officials are coordinating with officers of the Bidhannagar commissionerate, mayor Krishna Chakraborty said. "We will take the support of the police whenever necessary."
A safe house near Sector V is operational to help Covid patients from these areas to self-isolate themselves. But there have been several instances when health teams could not find patients at their homes or faced resistance from families when they went there to pick up such patients.
"I have had to play cat and mouse with residents of my ward. There have been more than a dozen instances of Covid positive people refusing to go to the safe house," Nirmal Dutta, the councillor of Ward 38, said.
Duttabad is part of the ward. Dutta himself has tested positive for the coronavirus and is in isolation.
Another civic official said there had been a couple of instances of men resuming work and stepping out of their houses even after knowing they had tested positive for the coronavirus.