Students to IIEST canteen staff rescue
Students have formed a body called Quarantined Shibpur Students Collective and raised funds within a fortnight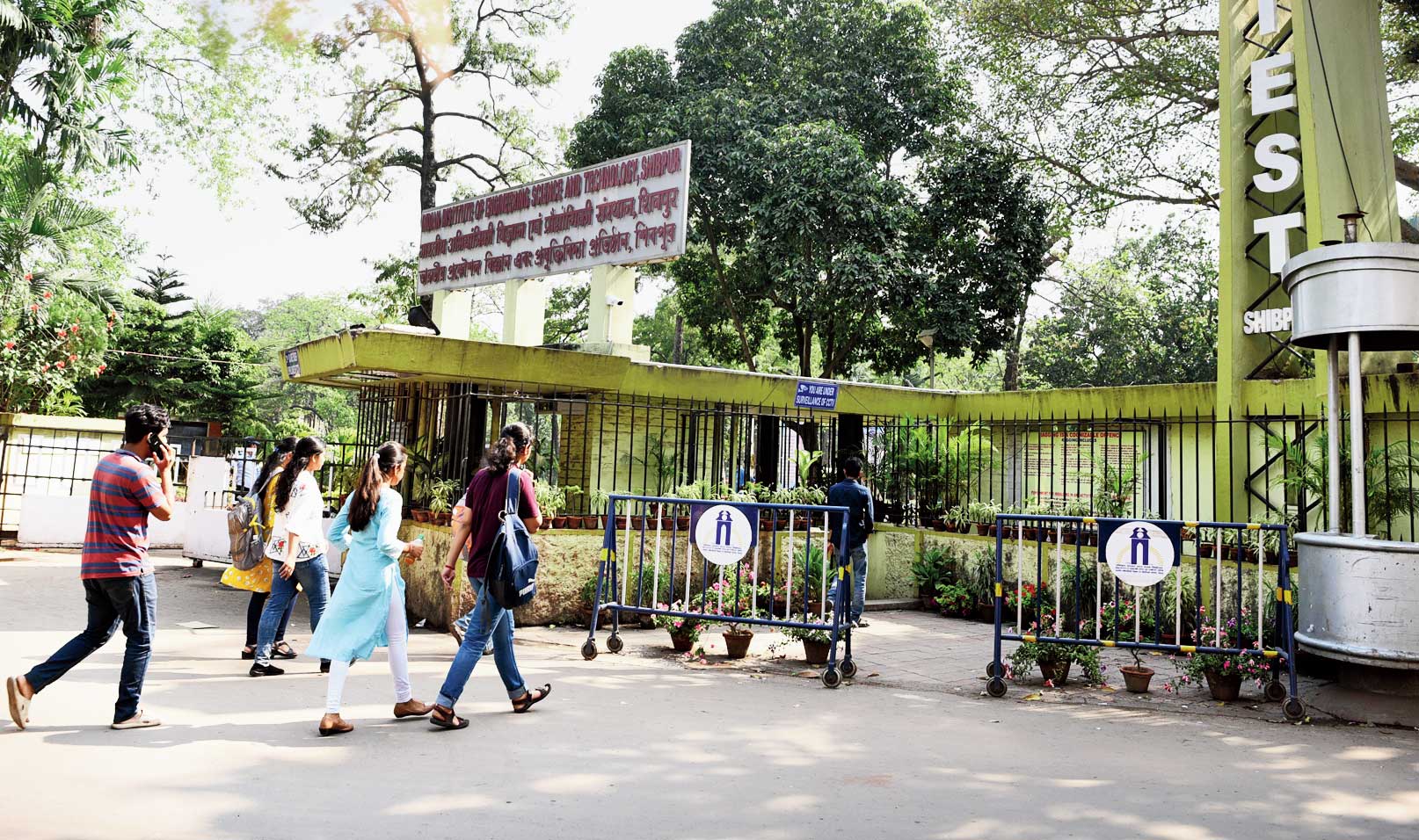 IIEST Shibpur
File picture
---
Howrah
|
Published 19.04.20, 08:32 PM
|
---
Students and research scholars of IIEST, Shibpur, have created a corpus to help members of the canteen staff who are going through a difficult time because of the lockdown.
Students have formed a body called Quarantined Shibpur Students Collective and raised funds within a fortnight.
"Members of the canteen staff feed us at a reasonable price throughout the year. Now that they are facing a difficult time, it is natural we will stand by them in whatever way possible," Souvik Roy, a research scholar from the information and technology department, said.
The 35 members of the canteen staff who had vacated the canteen in the third week of March following the sudden closure of the institute have lost their livelihood, which depended on whatever they could sell at the canteens, an official of the Indian Institute of Engineering Science and Technology said.
Learning about their plight, students started putting together their contribution from the first week of April. Each member has been given Rs 2,000 as financial aid. "The balance has been used to buy each of them 2Kg of rice, 500g each of pulses, edible oil, and soya beans apart from soaps," Saptadeepa Chowdhury Roy, a BTech student, said.
Those who run the laundry store, coffee shop, chip store, ice cream parlour and photocopying centre on the campus, too, have been provided with financial help.
Students cycled to the houses of members of the canteen staff who live in Howrah to deliver the food packets. They used their network to send the packets to places other than Howrah.
"We tracked down students who come from places like Jhargram and Kharagpur. The hostel had been vacated on March 18, and students are currently at home. They cycled to the homes of the members living there to deliver the essentials," another student said.
An institute official said members of the canteen staff were spread over seven canteens.
Of the total 4,000 students, a good number stay in hostels and depend on canteens to buy meals through the day.
Some teachers, too, have contributed.
Since the summer vacation started from April 16 and will continue till May 31, members of the canteen staff will "suffer in the next month as well'. "We will raise funds again to support them in the second leg. We are giving daily updates on our Facebook page on how we have utilised the funds and the areas we have covered," research scholar Roy said.