Police reach pay of domestic help
Local police station was contacted to seek permission for the women to come on pay day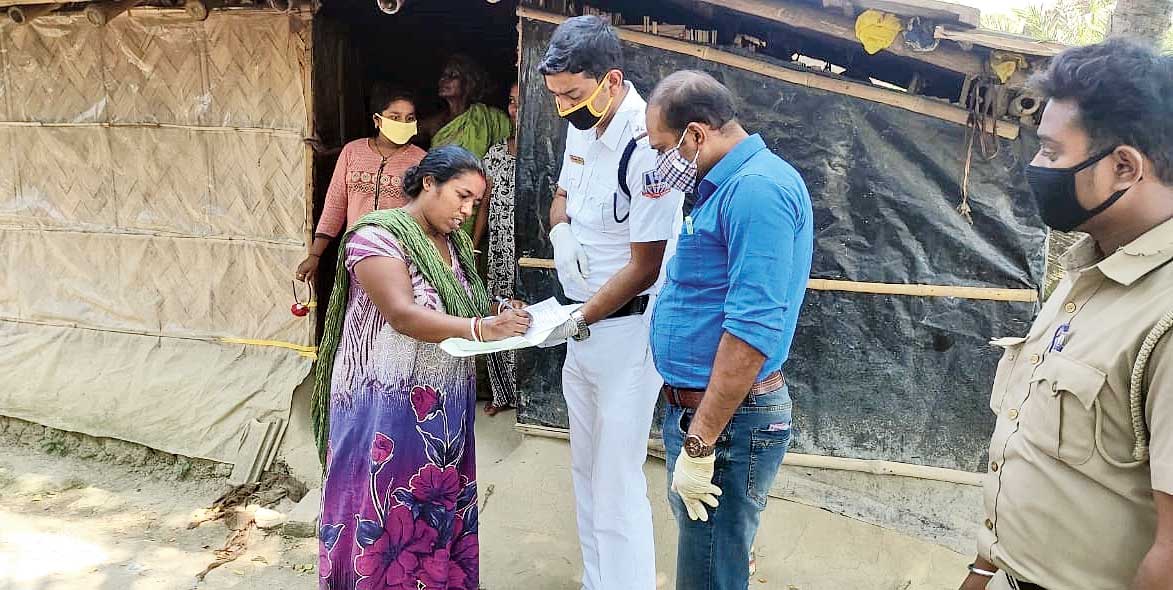 ---
---
Police officials belonging to the New Town Technocity police station are earning kudos for a courier job they have undertaken. They are picking up salaries of the domestic help working in some of the housing complexes in the township and delivering them to their homes in neighbourhood colonies or villages where they are confined because of the lockdown.
It all started with the women of DLF New Town Heights wondering how to reach the month's salaries to the domestic help as March drew to a close. "Once the lockdown was announced we asked them not to report for work any more. We too stopped allowing outsiders in. So we stopped meeting them," recalled Nabakumar Mondal, vice-president of DLF New Town Heights Owners' Association.
At first, it was mooted that the money would be remitted to their bank accounts. "But it struck us that with public transport off the streets they could not make it to the bank."
Anasua Sarkar, who had initiated the discussion, pointed out that the husbands of the women were mostly daily labourers who were rendered jobless by the lockdown. "They urgently needed the cash," she said.
So the local police station was contacted to seek permission for the women to come on pay day.
Inspector in charge of the Technocity police station Partha Sikdar came up with another idea. "I was worried that once it was time to get their salaries, they would defy the lockdown to gather at the gate of the complex. Being refused entry could lead to unrest. So I proposed that we collect the salaries in sealed envelopes from the complex and hand it over to them at home," said Sikdar.
Six women received their salaries thus on March 28. "Another 10 working at New Town Heights will get theirs on Thursday," Sarkar said.
News of the initiative has reached other complexes. "We have been contacted by Shapoorji Pallonji and Rosedale to help them pay their domestic staff. The next lot of payments will be done on Thursday," Sikdar said on Wednesday.
"It is amazing that the police took this on. We too will seek their help with reaching the salaries if the lockdown gets extended," said Debjani Gupta of Tata Eden Court.