Ex-students chip in
The people who received the ration are mostly labourers who carry vegetables to markets or work under carpenters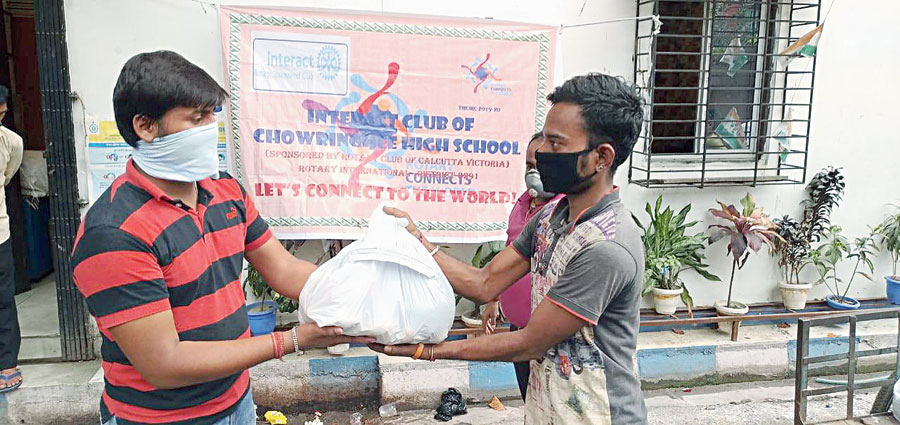 ---
|
Calcutta
|
Published 11.04.20, 08:52 PM
---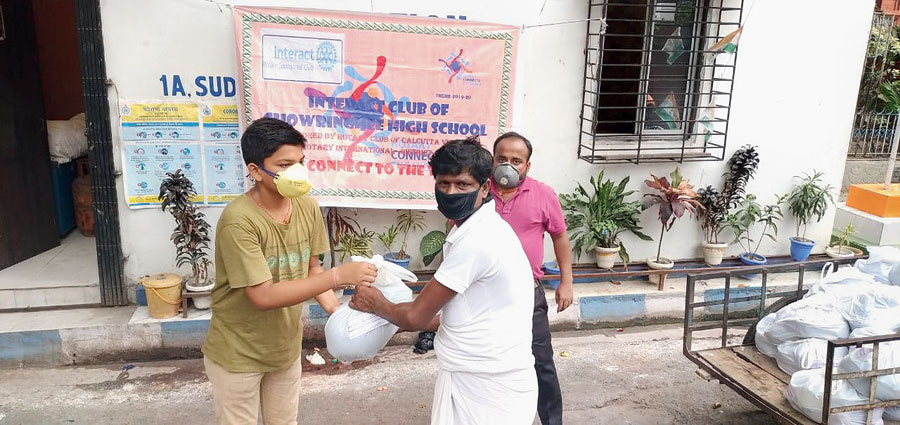 From a 70-year-old woman in London to a 40-year-old marketing executive in Manila, many responded to a call from their alma mater and contributed to a pool created to distribute ration to the poor during the lockdown.
Chowringhee High School distributed 3kg rice, 1kg atta, 0.5kg dal, 1kg potato, 1kg onion and a bottle of mustard oil to each of 100 homes in the New Market area.
The people who received the ration are mostly labourers who carry vegetables to markets or work under carpenters. Some of them are rickshaw-pullers.
The school administrator had asked them what they needed the most. The refrain was: "Please give us some potatoes, rice and oil. We can boil the potatoes and use some oil to mash it with and can have it with rice. That will sustain us for long."

Perminder Dasani, the administrator of the school, said: "I dropped a message in the WhatsApp group and within a couple of days, ex-students and friends of the school contributed. We plan to go back to the same homes next week and give them more ration. What we gave today will only sustain them for a few days with many to feed in most houses."
Three boys from the Interact Club of the school went for the distribution — Bheem Patel, Tony Sharma and Asmit Shaw.