Covid symptom scare triggers disinfect drives
Parts of three blocks in Salt Lake have been sealed off after residents were admitted to different hospitals with symptoms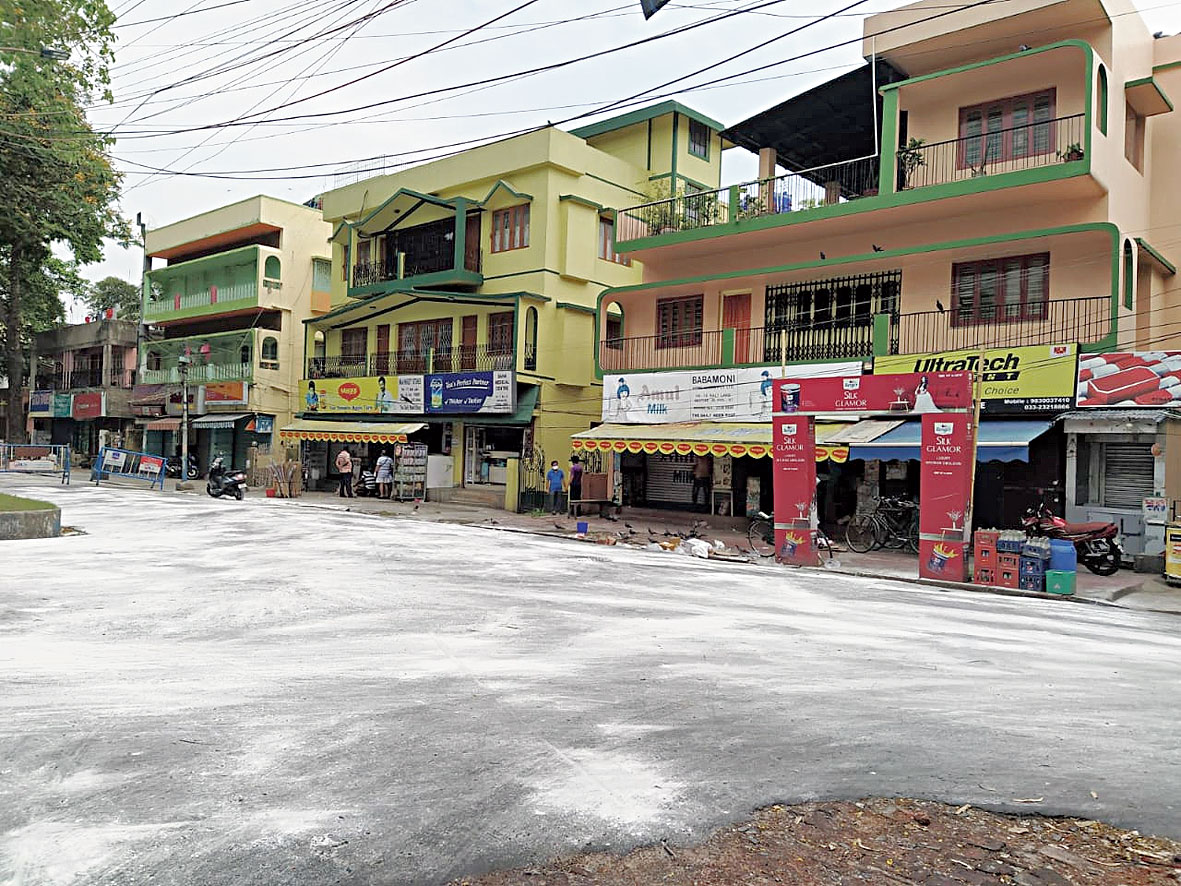 ---
---
Parts of three blocks in Salt Lake have been sealed off after residents were admitted to different hospitals with Covid-19 like symptoms.
Pranay Kumar Ray, the mayoral council member health of the Bidhannagar Corporation, confirmed that three people from the township had tested positive for coronavirus.
"We have sealed off and are carrying out sanitisation drives in HA, GC and DB Blocks. The person who was taken to hospital from DB Block is a resident of Lake Town who had come to stay with his daughter and son-in-law at their house. We are taking all measures and have increased door-to-door visits in the area," said Ray.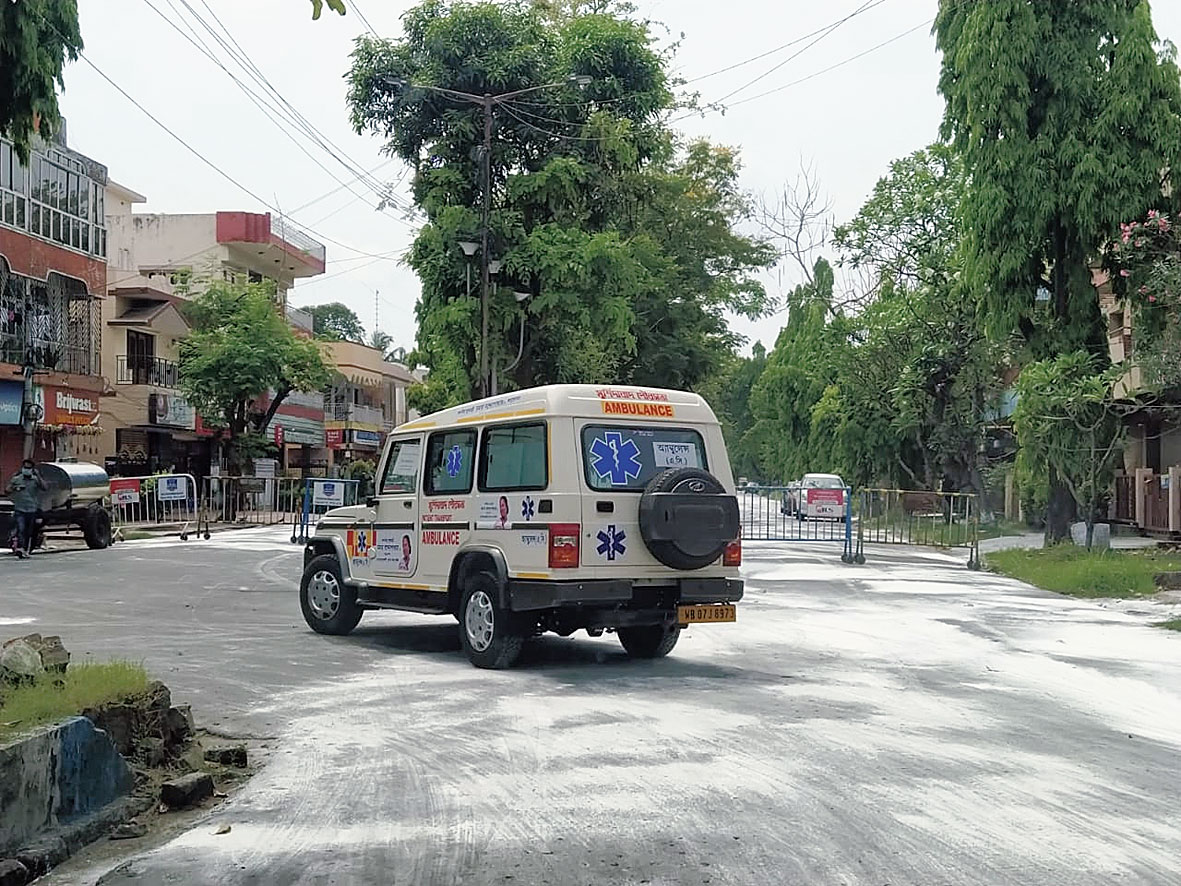 On Tuesday morning, a team from the Bidhannagar Commissionerate sealed off a section of HA Block after an elderly resident was taken to a hospital off EM Bypass after showing Covid-19 symptoms.
The woman who is in her seventies was earlier admitted to a private hospital in Salt Lake with another ailment. She was later shifted to the private hospital off EM Bypass after showing Covid-19 symptoms, a corporation official said.
The corporation has drawn up a contact list and her family members have been shifted to quarantine centres in New Town, the official added.
On Sunday, the police barricaded off a section of DB Block after a 72-year-old man was admitted to hospital with Covid-19 symptoms.
Basudeb Basu, a resident of the block, said that the elderly man who hails from Lake Town had come to stay at his son-in-law's place in the block after he fell sick.
"On Sunday, we saw police putting up guardrails. They also requested residents not to go near the house where the man was staying," said Basu.
On Thursday, the cops sealed off a section of GC Block and HA Block after a 42-year-old man was admitted to a private hospital in the township with Covid-19 symptoms, officials said.
Police have barricaded the area with guardrails to ensure no one steps in or out without a genuine reason.
The stretch under total lockdown comprises mostly residential buildings. Several bank branches, a cafe, a few grocery stores and sweet shops line the stretch. Most operate from the ground floor of residential houses.
The Salt Lake branch of a private bank operates out of the ground floor of the three-storey house where the 42-year-old businessman stays with his family and his uncle's family. All family members have been quarantined, Ray added.
The entire Duttabad area along EM Bypass, which borders parts of Purbachal Housing Complex in Salt Lake, was sealed on Saturday after a 39-year-old man with Covid-19 symptoms was admitted to hospital.
Write in to saltlake@abpmail.com