Clear hospital dues, panel tells family
Relief for outpatients and healthcare unit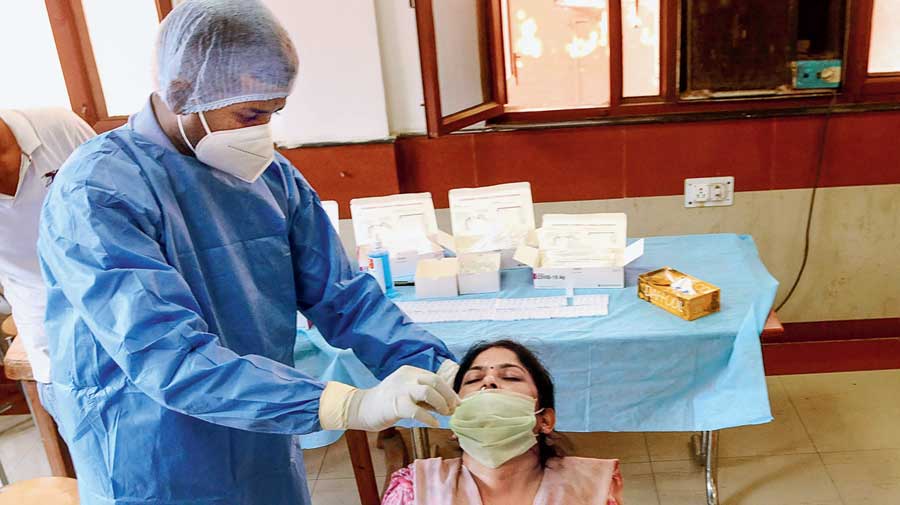 ---
Calcutta
|
Published 08.12.20, 01:30 AM
|
---
The state clinical establishment regulatory commission, which has so far mostly restricted itself to penalising hospitals and drawing guidelines, on Monday asked a petitioner to pay the bill a private hospital charged him, even if in installments.
The commission asked a patient's family to pay ILS Hospital, Howrah, Rs 65,000, retired judge Ashim Banerjee, the commission's chairperson, said.
"To get the services, patients have to pay the necessary charges. She (the complainant) told us that their economic condition was not well. We allowed them to pay the dues in installments," Banerjee said.
The complainant told the commission that her husband was treated at the hospital for Covid-19 for nine days. The hospital billed him Rs 1.66 lakh. The complainant alleged the hospital overcharged them.
The family paid Rs 70,000. "That leaves Rs 96,000 as dues. We asked the hospital to offer a discount of Rs 31,000, but even after that Rs 65,000 remained as dues," Banerjee said. 
The woman told the commission that she had asked the hospital to discharge her husband as he was doing well. But the hospital discharged him two days later. "We have asked the hospital to refund the charges of those two days. After calculating everything, we asked the hospital to offer the discount of Rs 31,000," said Banerjee.
Debashis Dhar, the group vice-president of ILS Hospitals, said: "It is the doctor's call when to discharge a patient. Even from a business point of view, the hospital would not want to keep a patient unnecessarily. If one patient gets discharged, we can take another on that bed."
Sanjib Bandopadhyay, who treats Covid patients at Beleghata ID Hospital, said: "The guidelines say a patient can be discharged on the 10th day from the onset of symptom without a negative test report, provided the patient does not have fever for three consecutive days and also have oxygen saturation levels more than 95 for three consecutive days.... A Covid-19 patient can spread infection. So the doctor has to be very cautious…."