Cheaper isotope for PET-CT
Ten hospitals in the city are procuring 18F-Fluorodeoxyglucose (18F-FDG) from the Board of Radiation and Isotope Technology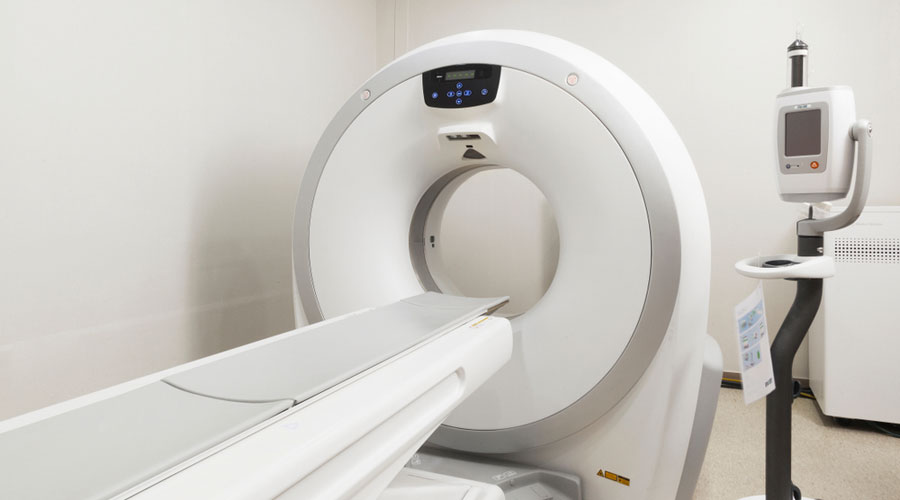 ---
Calcutta
|
Published 04.09.20, 02:42 AM
|
---
A medical isotope which plays a key role in cancer detection is now being produced on the Variable Energy Cyclotron Centre (VECC) campus and supplied to hospitals at a price cheaper that market rates.
The isotope — 18F-Fluorodeoxyglucose (18F-FDG) — is used in a PET-CT scan. The commercial production and supply began in June, when most of the country was under lockdown. Earlier, hospitals and diagnostic centres had to purchase the isotope from private agencies.
Ten hospitals in the city are procuring the isotope from the Board of Radiation and Isotope Technology (BRIT), which is producing it on the VECC campus at Chakgaria, off EM Bypass. Among them are Apollo Gleneagles Hospitals, AMRI Hospitals Dhakuria, Quadra Diagnostic Centre, North City Diagnostic Centre, HCG EKO Rajarhat, Spandan Diagnostic Centre on the NRS Medical College and Hospital campus, Netaji SC Bose Cancer Hospital and others.
"We have been supplying 18F-Fluorodeoxyglucose (18F-FDG) uninterrupted through the lockdown to these hospitals," said Sankha Chattopadhyay, scientific officer and head, BRIT, Calcutta.
This was echoed by doctors and radiology-safety officers at Apollo Gleneagles Hospitals, Quadra Diagnostic Centre and HCG EKO Rajarhat, the hospitals that have since shifted their entire purchase of FDG to BRIT.
"Earlier, we used to procure our supply from a private agency of a US-based company. But now we are shifting our purchase to BRIT because it is made in India and safety and quality are on a par with international standards. Besides, it is about 60 per cent cheaper," said Debasis Chowdhury of Apollo.
BRIT will also supply Gallium-68, another important isotope used specifically for breast and prostate cancer detection. Gallium-68 radioisotope has been successfully produced for the first time in India by VECC and BRIT recently. "We will soon be supplying Gallium-68 to the city hospitals too," said Chattopadhyay.
The medical cyclotron that was purchased from Belgium was set up and made operational by VECC scientists and engineers.