Bullet from service rifle kills cop at Writers'
Preliminary police investigation hints at suicide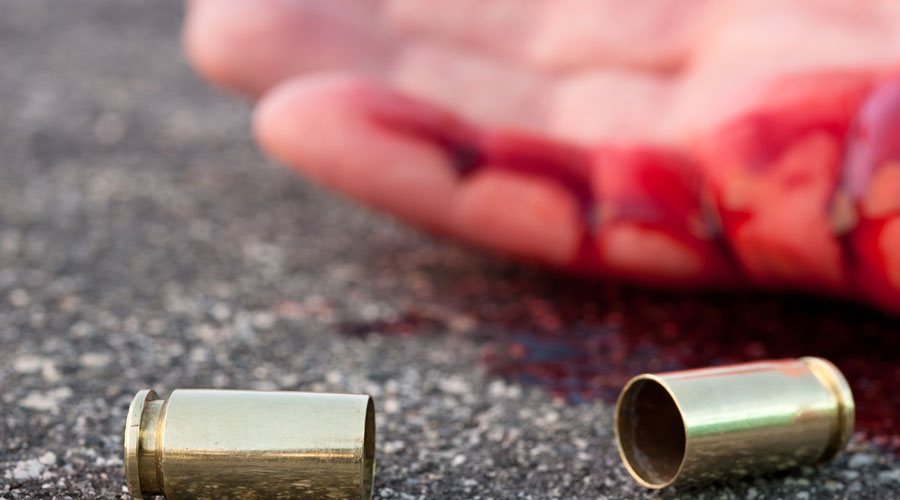 ---
|
Calcutta
|
Published 04.07.20, 05:28 AM
---
A 34-year-old Calcutta police constable posted at a gate of Writer's Buildings died after a bullet from his service rifle pierced his skull on Friday afternoon.
Preliminary police investigations suggest Biswajit Karak was "under medication" for the past few months and that the death could have been suicide.
A senior police officer at Lalbazar said an inquiry had been initiated on why he was assigned sentry duty if he was "under medication".
Several officers said they were examining if there was any lapse in following the rules.
"He was under medication. We found some medicines in his possession," said deputy commissioner (central) Sudheer Kumar Neelakantam.
Sources said that if a police person informed his department about any ailment or ongoing treatment, the department concerned should consider his plea and give him comparatively lighter duties till his complete recovery.
"Usually, police personnel who are under treatment are not given sentry or law-and-order duty," said a retired police officer.
A gun shot was heard around 3.35pm on Friday when people on the road and employees of Writer's Buildings found Karak sitting in his usual position near gate number six, his head heavily injured and covered with blood.
Witnesses said they saw Karak's .303 calibre rifle in his hand, its butt resting on the ground and its nozzle pointing towards his chin.
A senior officer who visited the spot said the bullet had entered from under the chin and pierced his skull, killing him on the spot.
Till late on Friday evening, police did not find any note on him.
Karak, who was posted in the fifth battalion, is from Daspur in West Midnapore. His wife is a nurse at a government hospital in Calcutta and the couple have a four-year-old child.
Although the state secretariat has shifted from Writer's Buildings to Nabanna, several departments still have their offices in the red edifice off BBD Bag.
At present only gate number 6 of Writer's Buildings is operational.
Accidents
A 26-year-old motorcyclist died after he hit a truck that braked suddenly in front of him in Sector V on Friday, police said. The driver fled.

In another accident, two bikers were injured when a car hit them in New Town on Friday. Both were admitted to hospital, the police said.