BJP leader Rakesh Singh detained in drug case
His two sons, who had allegedly delayed the police's entry into their home, were detained in the evening and taken to Lalbazar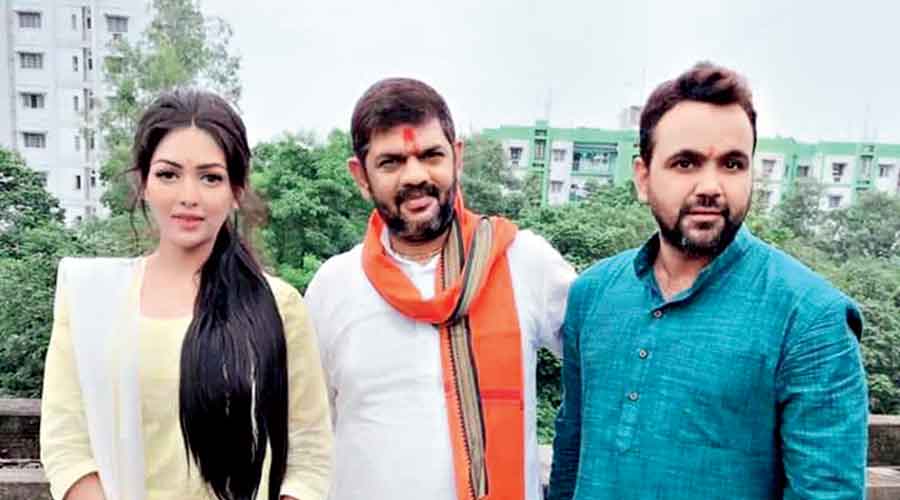 ---
|
Calcutta
|
Published 24.02.21, 01:55 AM
---
BJP leader Rakesh Singh, whose name came up in connection with a cocaine seizure from a party leader's car last week, was detained in Galsi in East Burdwan, around 125km from Calcutta, while he was allegedly trying to flee the city.
The detention came after a day of drama during which Singh first wrote to police that he was going to Delhi for a party meeting and he would not be available for three days. Then, he went to Calcutta High Court to seek relief. His prayer was turned down.
On Monday, he had promised to cooperate with the police in the investigation.
Singh's sons Shubham and Saheb — who had allegedly delayed the police's entry into their Orphangunge home, in Watgunge, by almost four hours — were detained in the evening and taken to Lalbazar.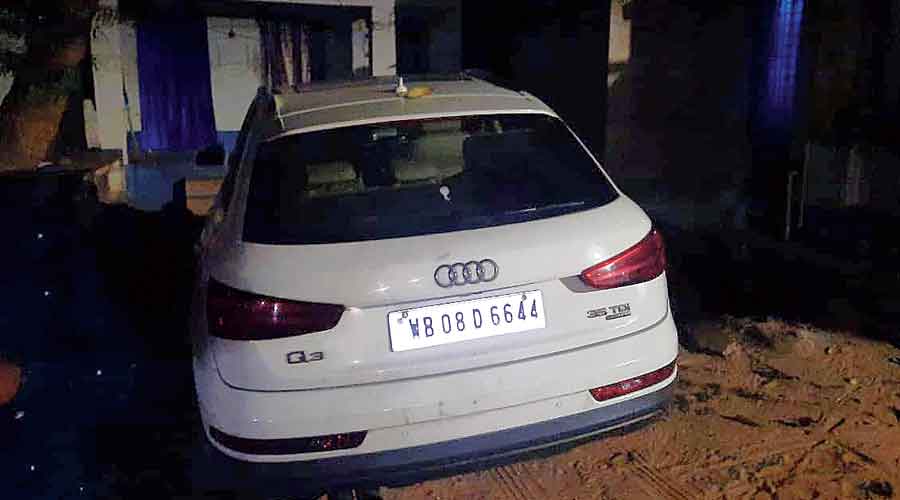 Singh's tower location was reportedly tracked by making his sons call him up on a phone he was carrying. Once the call was connected, his location was tracked down to Galsi.
Singh was picked up from Galsi some time after the police had stepped out of his home after a three-hour search. The police did not announce the arrest till late on Tuesday.
The police said they had found evidence suggesting Singh had planted the cocaine in the car of Pamela Goswami, a leader of the BJP Yuva Morcha, through an associate. The associate was allegedly in the car and got off minutes before a team of officers from New Alipore police station cordoned off the vehicle and seized the banned drug on Friday.
The police have found that the associate has fled to Bihar, sources said. A team had left for Bihar looking for him but he was at large till Tuesday evening.
Goswami has apparently told the police that this person had promised to take her to a BJP top leader who was in the city on Friday and they were waiting for another person to join them on NR Avenue in New Alipore before heading for Kasba.
"According to her statement, this man (Singh's associate) was on the front seat and had stepped out of the car to make calls when they were waiting for another man to join them. Then suddenly police came and this man fled amid the confusion, Pamela has claimed," said an officer who had examined Goswami.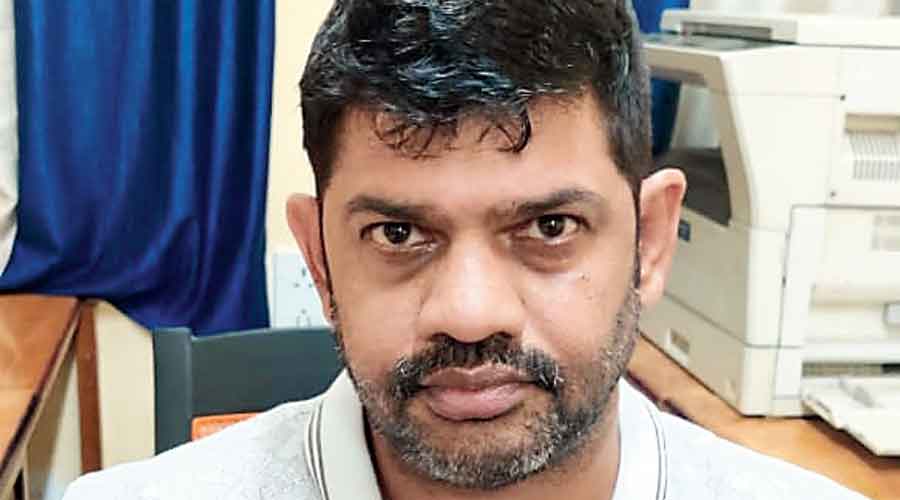 Sources said investigators have found Singh's purported text messages on Goswami's phone threatening to kill a friend of hers. "Prima facie evidence suggests Singh had been threatening Goswami through text messages and voice notes over the past few months," an officer said. Goswami is also said to have claimed before the police that Singh had been physically abusing her, for which she had earlier lodged a police complaint. Apparently, no action was taken.
Goswami, who was arrested with her friend and guard for alleged possession of 90 gram of cocaine, had purportedly told the cops about Singh's alleged involvement after her arrest.
A section of the police brass feels there was a delay in summoning Singh, though his name had emerged four days ago. The ball started rolling only after the case was handed over to the detective department on Monday evening.
The police said they had found a purported audio clip in her phone in which one of her friends was warning her to "remain alert" while moving through some parts of the city.
Singh was unreachable over the phone throughout the day.
The police team that reached Singh's home around 1pm was made to wait outside by his family for four hours.
"How can I allow so many officers to enter my house unless they tell me the purpose of the visit? If they wanted to serve a notice, we are ready to receive it here. They have come with such a large force. They are free to barge in forcefully. But I will not allow anyone inside without producing valid documents," Singh's younger son Saheb said when the cops surrounded their home.
After 5pm, five officers were allowed to step in.