95-year-old puja to keep three sides open
The design is in keeping with chief minister Mamata Banerjee's advice in the backdrop of the Covid-19 pandemic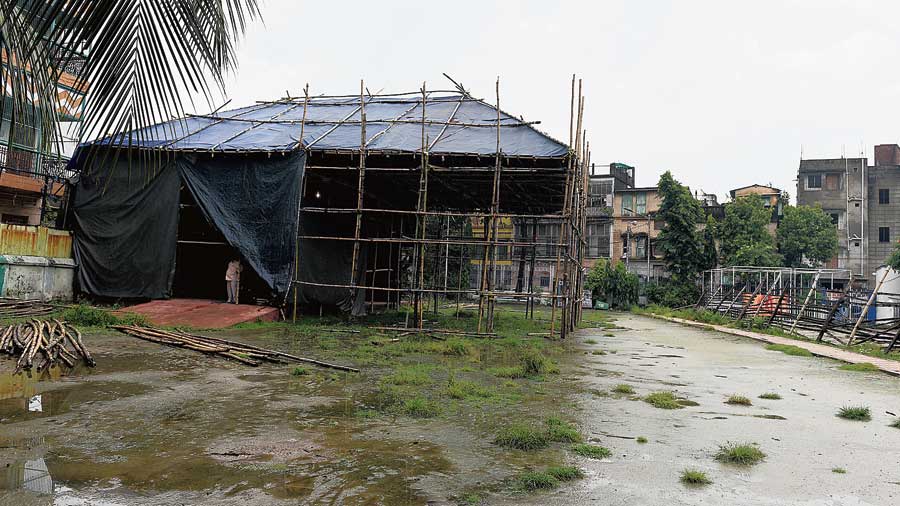 ---
|
Calcutta
|
Published 26.09.20, 02:24 AM
---
A north Calcutta Durga Puja that bills itself as the oldest sarbojanin (community) celebration of the goddess in Bengal is going back to the past in the year of the pandemic.
The Simla Byayam Samity Puja, in its 95th year, is going for a pandal with a covered roof and three open sides.
The design is in keeping with chief minister Mamata Banerjee's advice in the backdrop of the Covid-19 pandemic. The design is also similar to what pandals of the puja looked like till as late as the 1970s, said old timers of the area, off Central Avenue.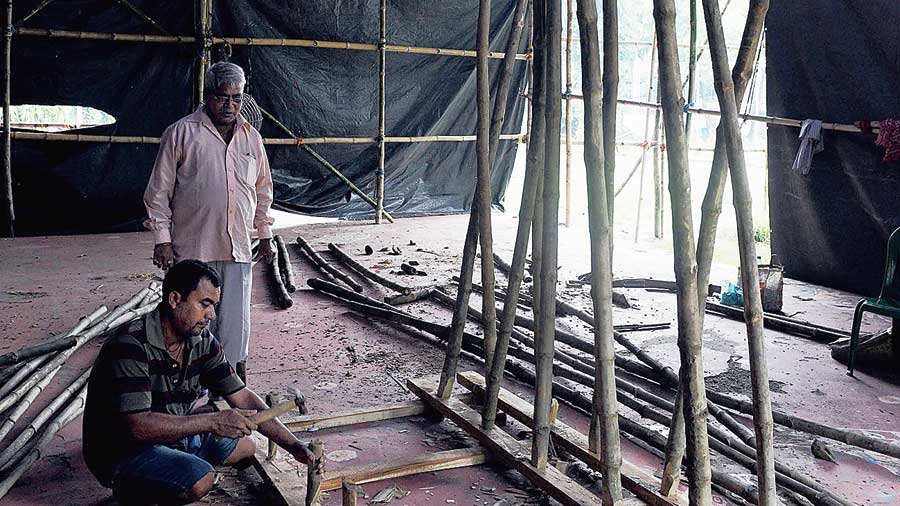 "Traditionalism is our essence. With time, some grandeur has crept in. But open and spacious pandal is like revisiting the past, when the idols would be under a covered roof and the rest of the area would be open," said Baikunthanath Seal, 77, a former secretary of the puja committee.
The puja was started in 1926 by Atindra Nath Basu with the support of Mahendranath Dutta, Swami Vivekananda's brother. "For years, the Samity used to be the cradle of freedom fighters initiated by the chant of revolution (biplob-er mantre dikshito)," said Seal.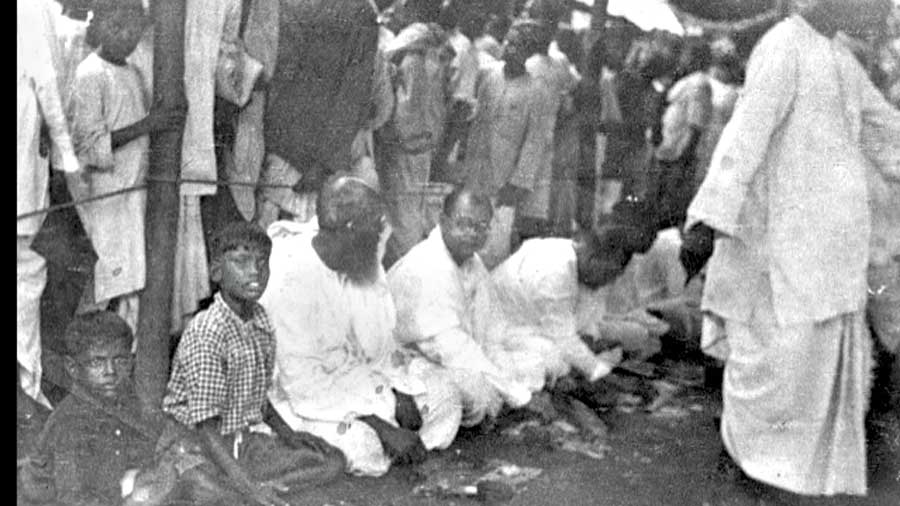 Basu, a freedom fighter himself, is said to have come up with the term sarbojanin because he felt the need for "a puja for all".
Netaji Subhas Chandra Bose was the president of the puja in 1939. Seal has heard stories from his father about Bose "relishing on the bhog" along with other members.
The puja has also shattered a glass ceiling this year. For the first time in 95 years, the committee will have a woman joint secretary. "Legendary women freedom fighters, led by Kalpana Dutta, have been part of the Samity and the puja. So, in a way, this is also a throwback to the past," said Sohini Roy, one of the joint secretaries this year.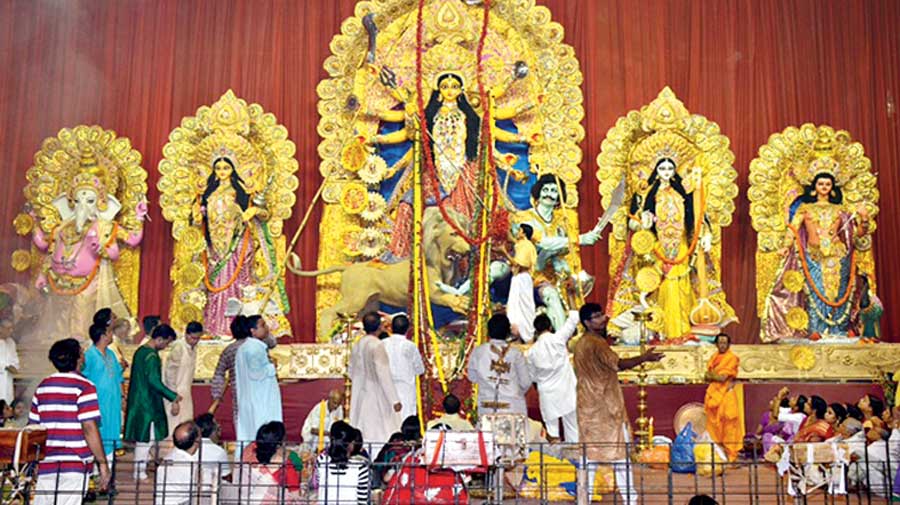 The puja, while harping on the past, will also embrace technology for crowd control and social distancing. A "giant LED screen" will be set up outside the pandal. The pandal stands on a part of a ground spanning 30,000sqft. Every day's puja will be telecast on the screen.
Every year, the puja sees a huge gathering during anjali and sandhya-arati.
"We will not be able to allow visitors to stand and watch the puja in the pandal.

If people want, they can watch the proceedings on the scre-en. The space outside can accommodate 100 people at a time without violating social distancing norms," said Roy.
The height of the goddess, usually around 17ft, has been reduced to around 12ft this year. The idol is being prepared at the puja venue, like past years.
The organisers have contributed to the Chief Minister's Relief Fund for Covid-19 and Amphan relief. "We have also provided help to the poor in the neighbourhood," said Roy.
The economic crisis spawned by the pandemic has led to smaller contributions from corporate sponsors this year, said organisers.