Calcutta schools to stay open to celebrate Gandhi
Recently, the school education department issued a directive to schools to observe 'Ishwar Chandra Vidyasagar Week' towards the reformer's 200th birth anniversary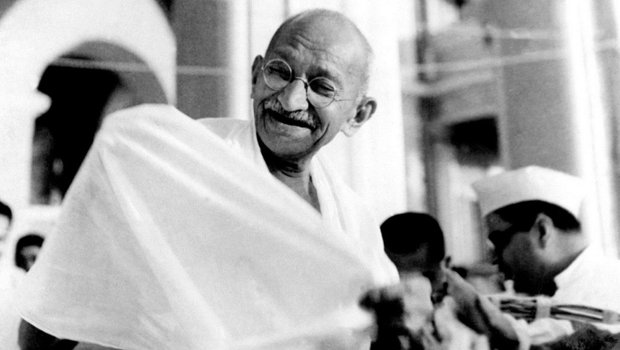 ---
|
Calcutta
|
Published 28.09.19, 07:50 PM
---
The Mamata Banerjee administration has asked all government primary and secondary schools to observe Mahatma Gandhi's birthday on October 2 on their premises, bucking the trend of Bengal's holiday culture.
A source said the government order asks the heads of the schools to hoist the national flag and organise processions, cultural programmes and seminars on Wednesday, as well as later as part of the yearlong celebrations of Gandhi's 150th birth anniversary.
Recently, the school education department had issued a similar directive to the schools to observe "Ishwar Chandra Vidyasagar Week" towards the reformer's 200th birth anniversary.
"This government preferred making students and teachers happy by announcing holidays. Now it's urging them to hold events on Gandhiji and Vidyasagar. This is truly a change," an official said.
Government sources said the change in approach stemmed from the political reality of the day, with the Opposition fearing the BJP was trying to usurp Gandhi's legacy.
The Union human resource development ministry has ordered all central government schools to observe
weeklong programmes on the Mahatma. Several other central organisations too are scheduled to hold similar events, including cleanliness drives, on October 2. Besides, the BJP has lined up programmes on Gandhi throughout October.
"The chief minister doesn't want to let the saffron camp lay claim to the Mahatma's legacy. She believes that if the schools organise events on Gandhi, the students and teachers would become aware of the principles he lived by and would move away from the saffron agenda," a government source said.
The circular asks the schools to air Gandhi's thoughts on peace, non-violence, communal harmony, patriotism and universal brotherhood through the October 2 events, and to involve the guardians and local people.
There will also be circle-level programmes, involving all the schools in a region, through the year. A circle is made up of at least 30 schools within a block.
Teachers from several schools said that till last year, October 2 used to be a holiday.
"Unlike earlier years, the school will be open on October 2 but there won't be classes. We have lined up a morning procession and a discussion on Gandhiji's life and thoughts with the students, followed by a sit-and-draw," Samiran Mustafa Biswas, headmaster of Margram High School, said.