Calcutta Mayor vows to stop groundwater use
The water extracted through deep tubewells poses a health risk to people and a threat to the ecology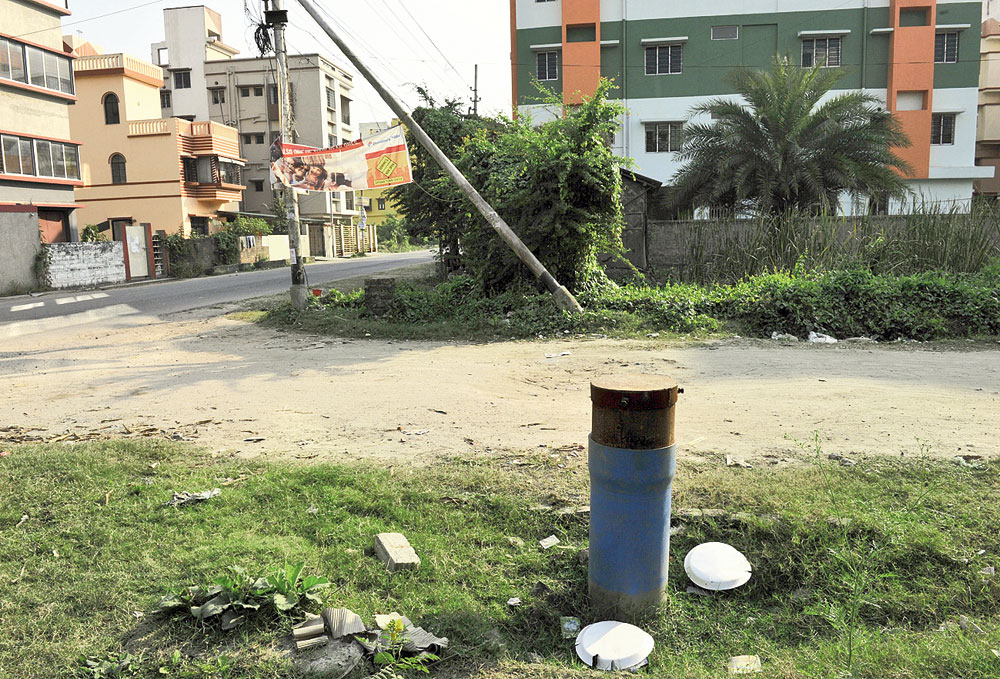 A pipe of a deep tubewell in Nayabad near Garia
Telegraph picture
---
Calcutta
|
Published 11.01.19, 10:28 AM
|
---
Mayor Firhad Hakim on Thursday admitted that potable water had not reached every part of Calcutta and promised to stop extraction of groundwater.
Hakim said, while speaking at the monthly meeting of councillors of the Calcutta Municipal Corporation (CMC), one of his targets as mayor was to take potable water to every corner of the city.
"I will stop the use of groundwater as soon as possible," he said while taking part in a discussion on water scarcity and use of deep tubewells.
"It is true that there are people who do not get potable water. One of my programmes as mayor is to ensure that all parts of the city get potable water," the mayor added.
Metro had on January 3 reported that the CMC had decided to install 12 deep diameter tubewells in pockets of Tollygunge and Jadavpur, where residents complained of water shortage.
The water extracted through deep tubewells poses a health risk to people and a threat to the ecology, environmentalists warn.
Hakim also hinted at installing booster pumping stations in areas where water does not reach. "Booster pumping stations could be a solution in those areas," he said.
Civic engineers said a booster pumping station increases the pressure of the water flow and helps water reach all pockets.
Each station has an area assigned to it, called the command area.
"The pressure of water in the pipeline decreases in proportion to the distance it travels. The pressure is restored once the water passes through a booster station and that helps the water reach all corners of a command area," an engineer said.
CMC engineers also said the capacity of the Garden Reach and Palta water treatment plants was being increased. Once the project is complete, a large section of the areas that suffers from water shortage will get water.
"The capacity of the Garden Reach water treatment plant will increase by 25 million gallons and that of the Dhapa plant by 20 million gallons. Once these two are ready, more pockets will get potable water," the engineer said.
The additional water is likely to be distributed to the pockets in Jadavpur, Garia and Tollygunge.
I will stop the use of groundwater as soon as possible.... One of my programmes as mayor is to ensure that all parts of the city get potable water
- Mayor Firhad Hakim