Calcutta HC orders Alapan's case against Centre to be heard in city
The court observed that the Union government's 'entire modus operandi' in their disciplinary proceedings against the former Bengal chief secretary 'reeks of mala fide'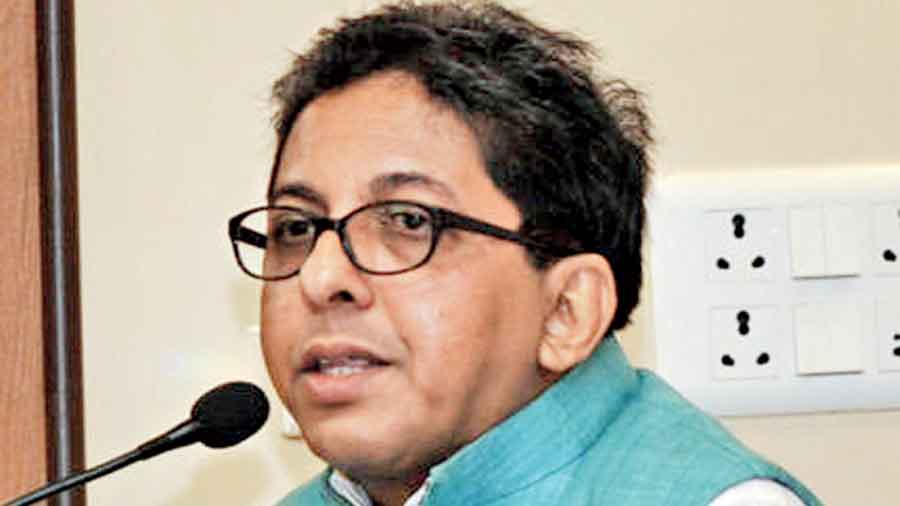 Alapan Bandyopadhyay
File picture
---
Published 30.10.21, 01:53 AM
|
---
Calcutta High Court on Friday provided relief to former Bengal chief secretary Alapan Bandyopadhyay by ruling that his challenge to the Centre's disciplinary proceedings will be heard in Calcutta and not Delhi, while observing that the Union government's "entire modus operandi" in the matter "reeks of mala fide".
It questioned the speed with which the Principal Court of the Central Administrative Tribunal (CAT) in Delhi had shifted the hearing of Alapan's petition from Calcutta to the national capital, saying such "overzealousness to cater to the fiat of the government... shocks judicial conscience".
Allowing a plea from Alapan, now chief adviser to the Bengal chief minister, the division bench of Justices Sabyasachi Bhattacharyya and Rabindranath Samanta struck down CAT Delhi's directive for a venue change. But it clarified that Friday's order would not prejudice the main case to be heard by the Calcutta chapter of CAT.
Alapan had petitioned the Calcutta chapter of CAT to quash the proceedings drawn against him by an inquiry committee set up by the Union government's department of personnel and training (DoPT). The charge against Alapan is he had failed to attend a May 28 review meeting that Prime Minister Narendra Modi had convened in Kalaikunda.
The high court cited the speed at which things had moved at the principal bench of CAT in Delhi, with the DoPT's October 20 petition for transfer of the hearing cleared unilaterally on October 22 and a less-than-24-hours' notice served on Alapan.
"Promptness is appreciated, but overzealousness to cater to the fiat of the government, be it central or state, is not, by courts of law as a tradition," the high court order said. "This shocks judicial conscience, to say the least."
It added: "The entire modus operandi adopted by the Union of India reeks of mala fide. It is unfortunate that the principal bench of the CAT nurtured such efforts by passing the impugned transfer order, thereby paying obeisance to the diktat of Union of India, which has been repeatedly held by the Supreme Court and various high courts not to be a favoured litigant."
The high court said the order by the principal bench of CAT had violated not just Alapan's legal rights under CAT rules but also his fundamental right to equality under Article 14 of the Constitution.
"...(The order) also leaves a bad taste in the mouth due to the mode of operation of a quasi-judicial (if not judicial) authority and also poses a threat to the federal structure as envisioned by the makers of the Constitution of India," it said.