Airport plan to rein in VIP cars fails
Space designated for parking of VIP vehicles stays empty while such vehicles are parked in a no-parking area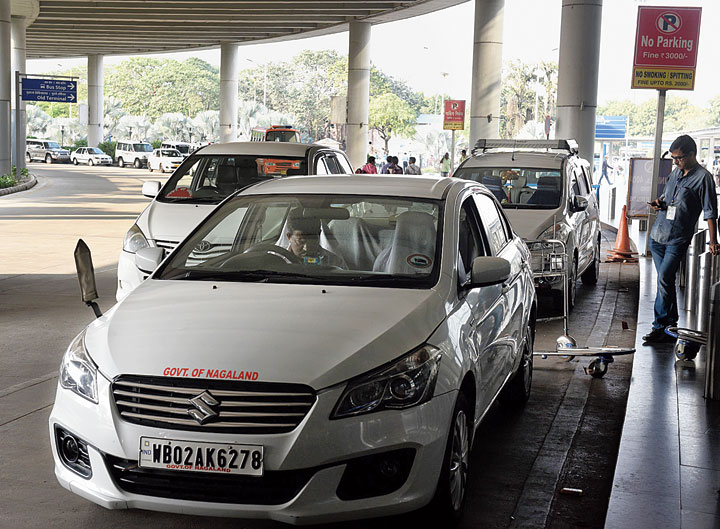 ---
|
Dum Dum
|
Published 06.12.19, 10:07 PM
---
The airport authorities' plan to prevent VIP cars from being parked in front of the terminal for long durations has failed. Such vehicles, in fact, now rule the space.
The airport authorities had decided to note down the numbers of the VIP vehicles, mostly belonging to senior government functionaries, parked along the kerb in front of the terminal at both arrival and departure levels and send them to the departments concerned with the request that the drivers be asked not to break the rule.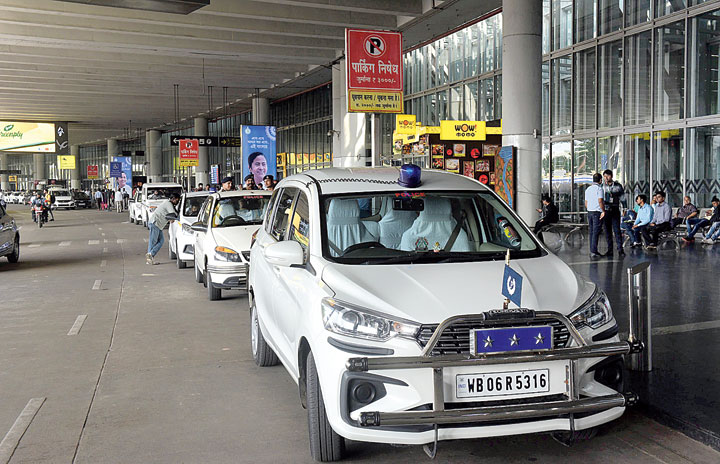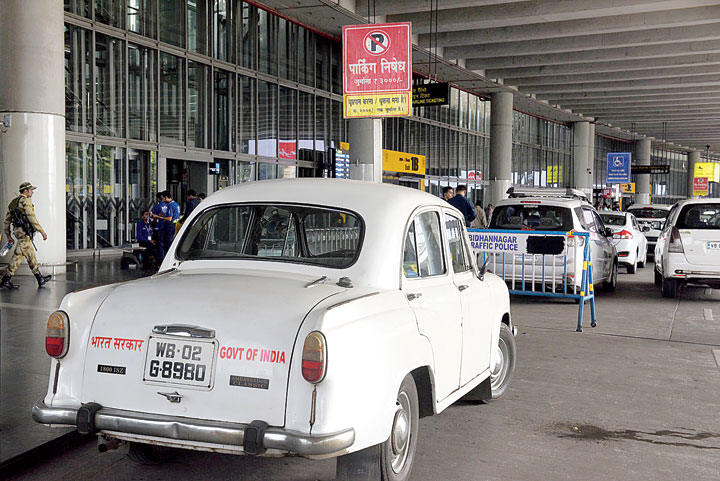 Vehicles are not allowed to park in front of the terminal for more than 10 minutes.
On Friday afternoon, Metro found a long queue of VIP vehicles parked along the kerb for more than half an hour defying "No parking" signage. The space designated for parking such vehicles, near the terminal building, was empty.
The state government and other agencies have told airport officials that it was impossible to track down the errant vehicles since there were so many departments and car pools from where each hired vehicles.
"We had spoken to the state government and some other agencies informing them about the plan but they have clearly told us it was not possible to track down drivers and warn them," said a senior airport official.
A private agency hired by the airport authorities to manage traffic in front of the terminal was asked to note down the numbers of the vehicles that had government and other agency stickers pasted on them and were parked for more than 30 minutes.
Airport sources said the list was not being maintained over the past few weeks.
The result: VIP vehicles continue to be parked in front of the terminal for half an hour or even more, causing inconvenience to passengers.
Many passengers, specially the elderly and those with luggage on a trolley, find it difficult to negotiate their way through the illegally parked vehicles to the next lane to board a car.
Airport officials said large stretches of the second lane, too, remain occupied by VIP vehicles during rush hours.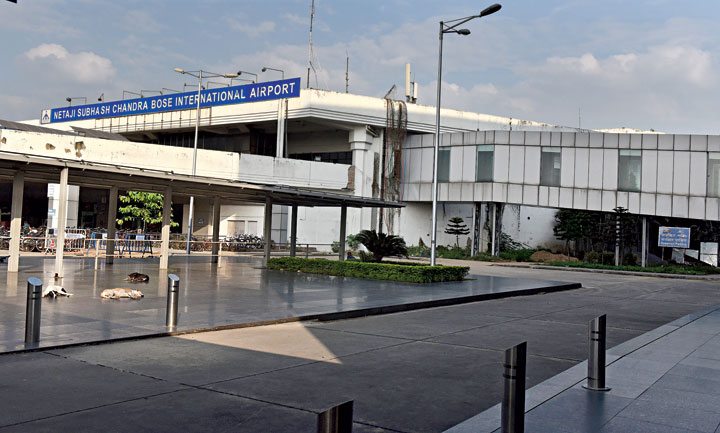 With the government expressing its inability to track down errant vehicles and caution the drivers, the airport authorities had recently asked the police to ensure that VIP vehicles did not remain parked in front of the terminal for too long.
"We have asked the police to ensure that VIP vehicles are not parked for too long in front of the building. The police are now telling the drivers to move away," said airport director Kaushik Bhattacharya. "These vehicles, although exempt from paying parking fee, are not allowed to park anywhere in the airport except the designated space."
Police officers claimed everything was smooth. "Whenever we see vehicles parked along the kerb, we ask the drivers to shift to the VIP parking. But at times drivers are nowhere to be found," said an officer of the Bidhannagar commissionerate. "It's not possible to put clamps on a VIP vehicle. That's a practical problem."